Left Image: Ali Ahmed, photo courtesy Broward County Sheriff's office. Right Image via Getty
If you're seeking drug treatment in South Florida, chances are your urine is as good as gold.
Last month, addiction recovery mogul Ali Ahmed pleaded guilty in Miami federal court to conspiring to defraud Aetna, Cigna, and other insurers of $21 million for rehab services in Davie, a city in Broward County. Among other things, according to federal prosecutors, Ahmed and co-conspirators collected generous kickbacks from urine analysis laboratories looking to cash in on the well-known lucrative practice of repeatedly testing someone's urine, regardless if the results came out clean or dirty.
---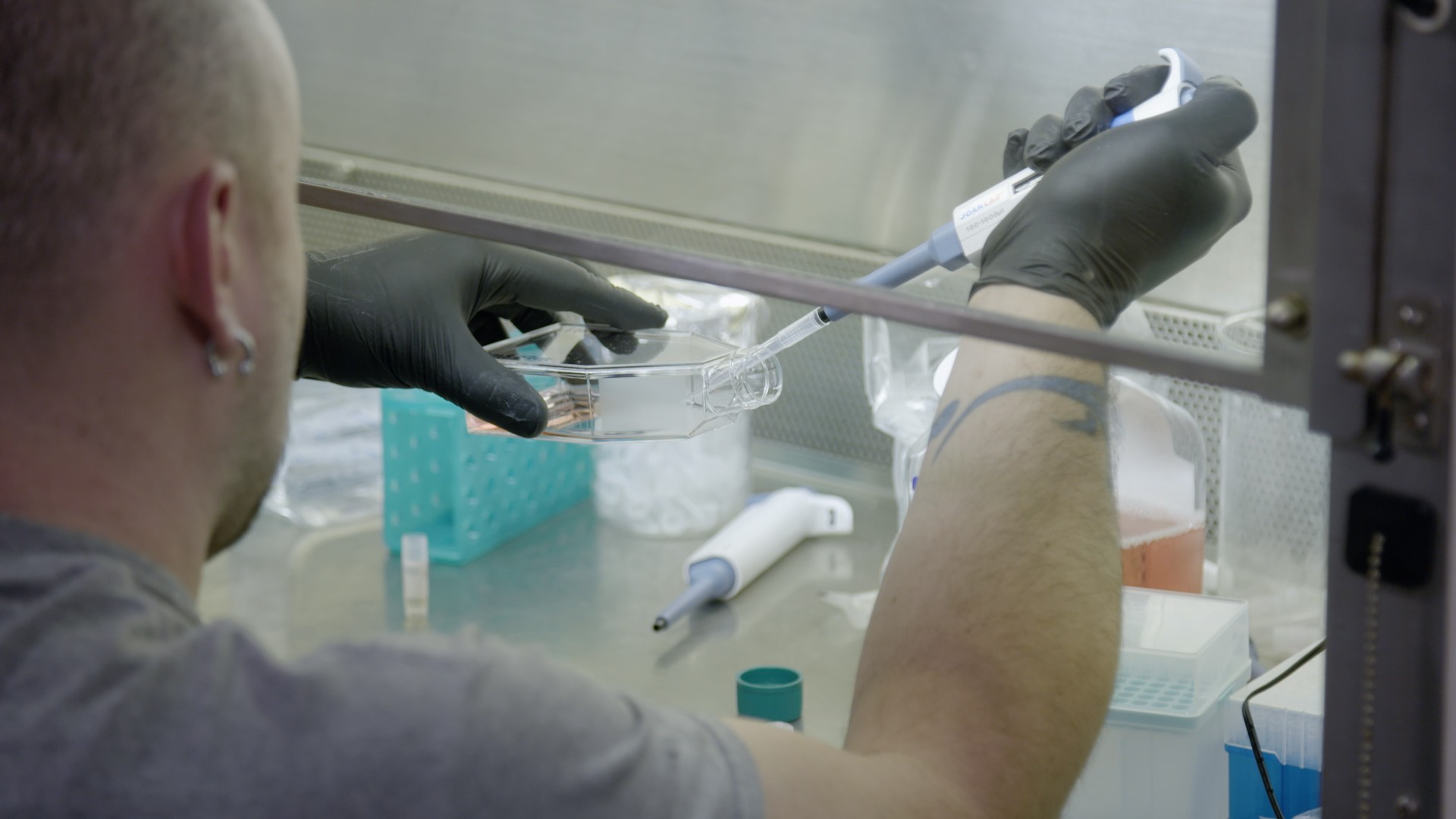 ---
Ahmed, along with his brother, Sebastian—who has denied involvement in any criminal activity—owned three drug treatment centers and a chain of sober homes, halfway houses occupied by people in recovery who have left inpatient drug treatment facilities. Those two sets of facilities, in turn, supplied a steady stream of clients to testing labs and generally collected payouts for dubious or nonexistent services, according to the feds. The brothers' businesses collected roughly $5.9 million in payments from the insurance companies between 2016 and 2019, prosecutors said.
The Ahmeds are central figures in a wide-ranging crackdown of South Florida's shadowy yet highly lucrative drug addiction treatment industry. With its long history as a place where people can seek wellness amid glorious sunshine and calming ocean waves, the area is a magnet for drug treatment entrepreneurship. But in recent years, the region has become a breeding ground for unethical operators running laboratories, substance abuse treatment centers, and sober homes seeking to reap seven-to-eight figure sums from bogus insurance claims.
What remains to be seen is how effective a splashy show of force can be in a state with a storied legacy of pill mills and scams.
It's fairly common for labs and treatment centers to charge insurance companies hundreds or even thousands of dollars per urinalysis test. Experts suggested an operator like Ahmed may have been sending dozens of residents from the sober homes to get tested two to three times a week, if not more, purportedly to determine if they were staying clean. The labs would then pay the companies a portion of the payments for the tests covered by the insurers. Federal prosecutors allege that some of the billings were for urine tests that were not necessary.
"Unfortunately, [the Ahmeds] were among a host of unscrupulous actors who have exploited people in recovery," said Palm Beach State Attorney Dave Aronberg, who spearheaded a task force of local, state and federal law enforcement agencies on cases like these. "They participated in what we call the 'Florida Shuffle,' in which they perpetuated an endless cycle of relapses designed to siphon away a person's insurance benefits until that person leaves on a stretcher or a body bag."
Ali Ahmed may have pleaded guilty in the federal case, but Sebastian—set to go to trial in January for his alleged role in the scheme—is innocent and was duped by his own sibling, according to his Miami-based attorney, Joel Hirschhorn.
"Sebastian Ahmed ran the business side of the facilities and he trusted his brother to handle the medical side," Hirschorn said. "He had no idea his brother had an agreement with labs that their [drug treatment centers'] medical director had selected to be the recipient of all the urine tests." (Ali Ahmed's lawyer Bradley Hornstein declined comment, as did a spokesperson for the South Florida U.S. Attorney's Office.)
Chris, a truck driver from Long Island in recovery, spent almost two years bouncing around more than 15 sober homes when he temporarily moved to Florida to get clean in 2016. The 26-year-old, who didn't want to give his last name for fear of his current employer learning about his past drug use, said he didn't stay in residences owned by the Ahmeds. But he claimed that at the last sober home he stayed in, the owner was arrested for patient brokering, the act of getting paid a commission, a bonus or a bribe for referring patients, which is a felony under Florida law.
"You had to pee at least three times a week in all the places I have been at," Chris said. "They would come in the morning or the middle of the night and you had to do it right there. Mine would be sent to the lab. It was pretty random."
Chris said he stayed in sober homes that would provide rent discounts to residents who had good health insurance. "If the rent was $200 a week, they'd lower it to $100 as long as you were doing urinalysis screens three times a week and attended three [drug therapy] group sessions," he added. "Once a person no longer had to do drug screens, the rent was bumped back up to the regular rate. I had stayed at multiple places where that was the case."
Sure enough, Ali Ahmed is also facing 23 state counts of patient brokering and one charge of conspiracy to commit patient brokering in Palm Beach criminal court, though he's pleaded not guilty in the state case. Aronberg said he could not comment on the specifics of the state charges, but that the defendant was among 97 individuals a Sober Homes Task Force has arrested since October 2018. "We have 38 convictions thus far," Aronberg said. "We were getting information about kickbacks, patient brokering, human trafficking, and insurance fraud occurring in the drug treatment industry. These places were really flop houses and drug dens masquerading as legitimate sober homes."
John Lehman, emeritus chairman for the Florida Association of Recovery Residences, or FARR, an industry watchdog organization, said shady operators prey on people leaving a 90-day inpatient treatment center who don't have a job and cannot afford to pay for living expenses. "You'll have a kid from Pennsylvania or New Jersey who doesn't have any money, can't pay rent and even if he gets a job his first day out, it will be another two weeks before he gets a paycheck," Lehman said. "The bad operator will let them stay for free in the sober home. So where does the money come from to support that business model? It comes from the revenue of the urinalysis tests that is billed by the treatment center when it's sent to a lab to be analyzed."
Sober home owners like the Ahmeds were only interested in how many bodies they could supply for drug testing, Lehman argued. "They didn't give a rat's ass if these people were staying sober or not," he said.
Ali Ahmed and his co-conspirators enticed people in recovery to reside in the Serenity Ranch sober home by giving them cash, gift cards, free or reduced rent, pay for their travel and other benefits, according to the indictment. (Sebastian Ahmed's attorney Hirschhorn said he was looking forward to proving his client's innocence at trial. "Unfortunately, like in Sodom and Gomorrah, some good people got swept up with the bad," Hirschhorn said. "That's exactly what we have here.")
Lehman, FARR's emeritus chairman, argued cases against Ali Ahmed and dozens of drug addiction treatment scammers had made a significant dent in a twisted trade. "We have driven the predatory sober home and treatment center operators who haven't gotten caught out of the state," he said. "Once people started getting arrested for felonies, they realized they were next."
Still, it was hard to say what kind of impact cases like this one have in a vast and inherently contested industry. "They only got the people who were the most blatant to make examples of them," said Ryan Ward, a Boca Raton-based drug treatment consultant. "The Sober Homes Task Force set up an 800-number for people to call in tips. It got so full, all the people I referred to that number kept coming back to me that they couldn't leave a message."
Ward said a big problem in Florida is that oversight of sober homes falls on the state's Department of Children and Families instead of the Agency of Healthcare Administration, which is charged with making sure hospitals, doctors offices and clinics are following state and federal laws when it comes to patient care. Al Johnson, a top deputy for Aronberg in charge of the Sober Homes Task Force, said state legislators had increased prison sentences for crimes in this space, and also increased the budget for the Department of Children and Families so it might conduct more inspections of treatment facilities and sober homes. "Before that, it was nothing more than a licensing department," he said. "Now they have beefed up so that can provide oversight, which is very important."(A request for comment to the Department of Children and Families had not been returned prior to publication.)
But Ward said it would take a lot more to change the game. "All of my friends that ran sober homes and treatment facilities believed the only way to compete is to cheat and get paid for patient brokering," he said. "Otherwise, you have no business. It is seedy on every level."
Sign up for our newsletter to get the best of VICE delivered to your inbox daily.
Follow Francisco Alvarado on Twitter.