Want the best of VICE News straight to your inbox? Sign up here.
The Tennessee cop accused of probing a black man's anus on the side of the road and forcing a woman to get baptized during her arrest is now facing eight lawsuits from people he's pulled over and allegedly harassed.
Four new lawsuits against Hamilton County Sheriff's Deputy Daniel Wilkey — who was also indicted on 44 criminal charges last week — were filed Monday in Hamilton County's Circuit Court in Chattanooga. They accuse Wilkey, who's been with the department since 2018, of stalking a woman for years, groping teen girls during a traffic stop, and harassment. Four other lawsuits were filed earlier this year relating to the baptism, the anal cavity search, and more alleged groping.
The lawsuits filed Monday also name Wilkey's employer, Hamilton County, over allegations that the deputy shouldn't have been hired in the first place because he allegedly shot an unarmed man in the head during his last job with the Rhea County Sheriff's Office. (Wilkey was never charged with a crime relating to that man's death and settled a wrongful death lawsuit in 2017.)
"The manner in which they hired this man and cut him loose is tantamount to unleashing a monster on the community," said Robin Flores, a local attorney and former police officer who filed all four lawsuits Monday. "This seems to be a continuous course of conduct."
"The manner in which they hired this man and cut him loose is tantamount to unleashing a monster on the community."
Three of the lawsuits are on behalf of six teenagers who were all driving together in April when Wilkey and Deputy Tyler McRae, who's also named in the suits, pulled them over. The deputies alleged they smelled marijuana and that the teen's car windows were illegally tinted. While the deputies began searching the teenagers and their car, Wilkey groped their breasts, inappropriately touched their bodies, and made insulting comments, three girls alleged in Monday's lawsuits, (All of the girls are unnamed in the lawsuits because of their minor status, and two other teens present in the vehicle sued earlier this year.)
One of the girls — the driver of the vehicle — later pleaded guilty to possession of drug paraphernalia. But when she explained what had occurred during her arrest, her guardian took her to file a complaint at the sheriff's office, which triggered an internal investigation. That allegedly only inspired Wilkey to target the girl for more traffic stops. He repeatedly followed her car and once pulled her over because he "smelled laundry detergent," according to the lawsuits.
READ: The cop who forced a homeless man in Honolulu to lick a toilet just pleaded guilty
The girl and her guardian were afraid of Wilkey and no longer wanted to pursue the complaint, according to the lawsuit. But the department persisted in its internal investigation and found Wilkey's actions were not inappropriate. The girl was later charged with making a false report, a felony, although all charges against her were eventually dismissed.
Personal attorneys for McRae and Wilkey have not yet responded to a VICE News request for comment; The Hamilton County Sheriff's Office also did not immediately respond to a VICE News request for comment.
Wilkey was also sued Monday by a woman who alleged the deputy stalked her for years.
Wilkey first approached the woman when she was on a smoke break at a local Walmart in 2018 and began asking about her love life, according to the lawsuit. He then told her he needed to search her because her pupils looked dilated. In the process, Wilkey allegedly groped the woman's breasts and butt.
After that, Wilkey kept track of the woman and repeatedly pulled her over to search her, her vehicle, and her purse, at least 15 times, according to the lawsuit. All of the searches were allegedly invasive and involved groping her breasts or other parts of her body.
Once Wilkey discovered who the woman's boyfriend was, he also stopped and cited him, according to the lawsuit. Wilkey also allegedly drove up and down the woman's street and stopped to stare at her house. On multiple occasions, he also asked if she had been "saved" by Jesus Christ, according to the lawsuit.
Allegations of brutality and a baptism
Wilkey has been on paid administrative leave since July, when dash-camera footage revealed he had beaten a black man on the side of the road before publicly searching his anus. Wilkey also allegedly pulled over that man for tinted windows and because he smelled marijuana.
That incident was referred to the Tennessee Bureau of Investigations, whose findings were referred back to the Hamilton County District Attorney General. Last week, the attorney general indicted Wilkey on 44 criminal counts including rape, stalking, and assault.
The man who was subjected to the body cavity search, James Mitchell, has also sued Wilkey and Hamilton County. Mitchell alleged that in the course of Wilkey's initial search, he told Wilkey he had a large, untreated hernia and that an invasive search would cause him pain.
At that point, Wilkey and another deputy began to beat Mitchell with "fists, knees, and feet." They then pulled down his pants and conducted an anal cavity search on the side of the road before transporting him to jail on multiple charges, including resisting arrest.
Once Mitchell made bail, he sought hospital treatment for anal tears, constusions, and an aggravated hernia that later required surgery. All charges against him were later dismissed.
During another traffic stop in February, Wilkey allegedly told a woman named Shandle Riley he'd offer her lesser charges if she agreed to be baptized in a nearby lake. He was eventually indicted on charges of extortion and false imprisonment.
READ: An LA cop was caught appearing to fondle a dead woman's breasts on body camera footage
Riley, who's also suing Wilkey and Hamilton country, was on her way to visit her child when Wilkey allegedly pulled her over and searched her vehicle. He allegedly found a "roach" during the search, called her a "piece of shit," and said he'd only cite Riley for marijuana possession if she fetched some towels and followed him to the local lake.
Wilkey then stripped down to his underwear and led her to the water, which left the woman feeling "horribly violated," according to court documents. Another deputy was present for the baptism but did not intervene.
Riley and Mitchell are both represented by Flores, who told VICE News that he's been handling civil rights cases against police officers for 19 years. He was a police officer in South Carolina for a decade and also works as an attorney for the local chapter of the NAACP.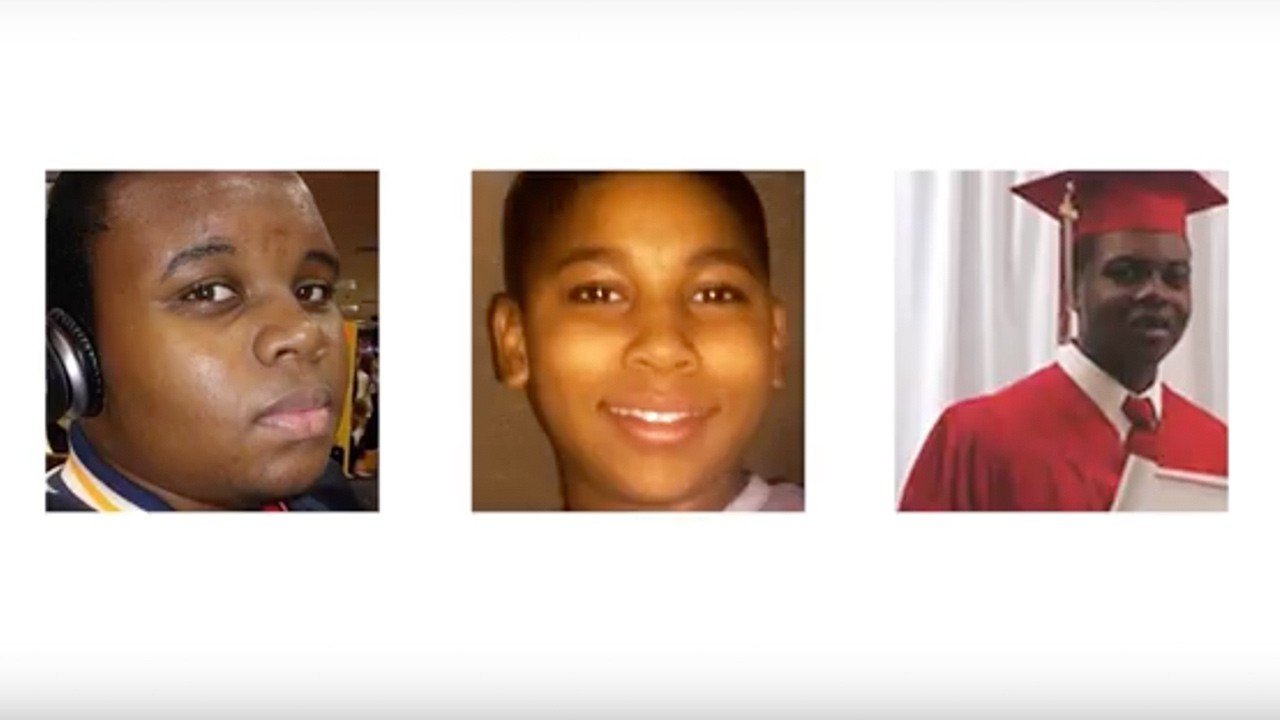 Cover image: A police officer stands next to a car he pulled over for speeding, reaching for the driver's ID. (Getty Images)