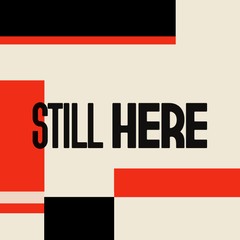 On May 25th a reckoning with systemic racism was reignited. It's still here — and so are we.
Early in 2020, a coalition of civil rights and community groups in Minneapolis joined forces to campaign for a sweeping city ordinance that would have given residents unprecedented insight into the Minneapolis Police Department's use of surveillance technologies, and the power to decide how those tools were used in the future. It promised to be an uphill battle.
Then, on May 25, Minneapolis police murdered George Floyd.
Amid the grief, anger, and calls for wholesale public safety reform that followed, the coalition decided to reset and laser-focus on banning facial recognition—a technology with a

well-documented history of bias

against

women and people of color

, and that many feared police were using to identify and punish protesters.
After months of advocacy, on February 12, the Minneapolis City Council voted unanimously to ban the MPD from using facial recognition, making it only the 16th (and most recent) American city to do so.
"This technology has been used for a long time, and for it only to be in the popular imagination right now and for such a small number of cities to pass [bans on] it is interesting," Munira Mohammed, a policy associate with the ACLU of Minnesota who worked on the campaign, told Motherboard.
She said it's impossible to know how the original Public Oversight of Surveillance Technology and Military Equipment (POSTME) ordinance might have fared in Minneapolis had police not killed Floyd and residents not taken to the streets. "It would have been a harder argument to make for your average, middle-aged, white resident of Minneapolis. But after that summer, everyone had a kind of reawakening," she said. "People were more interested in reforming the department than ever before."
The effort to ban facial recognition in Minneapolis is illustrative of how hard it has proved to pass similar measures in cities and states around the country. Polls have shown that

around half of Americans trust police

to use facial recognition, but those same surveys have also found that respondents have misconceptions about the accuracy of the technology. And in many cases, Americans are unaware that their local law enforcement agencies are using facial recognition.
Successful bans have often come after investigative reporting or lawsuits uncovered that police were lying about not using facial recognition, or as in Minneapolis, after tragedies.
In 2019, it looked like facial recognition bans might sweep the country. San Francisco was the

first city to ban police use

of the technology in May 2019. It was quickly followed by

Somerville, Massachusetts

, that June, and

Oakland

that July.
By the end of the year, four other cities—Alameda and Berkeley in California, Brookline and Northampton in Massachusetts—had also introduced bans. The ordinances continued to spread in Massachusetts to Boston, Cambridge, and Springfield through the summer of 2020. This timeline was compiled using

data collected by organizers

with Fight for the Future.
As civil rights and police reform protests swept across the country following Floyd's murder and the police killing of Breonna Taylor and other Black Americans, activists hoped the movement would spur a

wave of surveillance reforms

.
Jackson, Mississippi

, and

Portland, Maine

, became the first cities outside California and Massachusetts to ban police use of facial recognition, in August 2020. The next month,

Portland, Oregon

, passed the most comprehensive ban in the country, prohibiting not just government use but also many applications of facial recognition by private companies. And in October, Vermont became the first state to ban police use without express permission from the state legislature in October.
But the pace of the successful efforts has slowed. A rule regulating the use of the technology in Pittsburgh passed, but with loopholes that prompted one city councilor to call it

"irrelevant."

Madison, Wisconsin

, prohibited some government agencies from using facial recognition, but they left in large carve-outs for police.
In December 2020, after months of community organizing and being told by the New Orleans Police Department that the agency did not use facial recognition, activists there finally learned the truth–police in the city were using the technology—and managed to

push through an ordinance

that banned police use of facial recognition and imposed a number of other regulations on surveillance technology.
Organizers with Eye on Surveillance, a New Orleans-based privacy group, told Motherboard that they fought through constant pushback and obfuscation from law enforcement and that the measure had to be "dragged across the finish line" and may already be facing efforts to reverse it. "We all put an insane amount of labor into this and were relentless in our work with city council … never backing down and never losing sight of the goal," said Blair Minnard, an organizer with Eye on Surveillance.
In April, Virginia

became the second state

and most recent jurisdiction to ban police facial recognition. As with New Orleans, the effort there gained momentum after journalists

revealed that police officers

were using Clearview AI's software, sometimes without the knowledge of their own superiors. But rather than a slogging fight, the legislation's sponsor, Delegate Lashresce Aird, said she was surprised to find bipartisan support.
Her original bill would only have required local governments to sign off before police could use facial recognition. But after finding support for an outright ban in the Senate, Aird reworked the legislation and it passed with overwhelming support.
Motherboard asked the organizers of successful facial recognition bans why they believe similar laws haven't spread further. Mohammed, from the ACLU of Minnesota, said that the law enforcement lobby is a powerful force, especially in state legislatures. That forces many opponents to pursue prohibitions at the city level, limiting the effects and creating opportunities for loopholes that allow police to share technology with other agencies. Without a precipitating tragedy or being able to point to direct evidence of how the technology harms local people, momentum for the efforts can quickly decline.
Marvin Arnold, with Eye on Surveillance, said many local officials have misconceptions about how facial recognition can and is being used. One of the biggest hurdles the New Orleans coalition had to overcome was convincing a city councilor that facial recognition and other surveillance tools weren't going to stop an epidemic of illegal trash dumping in her district.
Aird added that it can be exhausting to explain the research underlying facial recognition bans to other politicians—it took her several years and legislative sessions just to capture enough attention.
"I truly believe that the conversations we are not having around AI and facial recognition technology is a huge missed moment and a huge mistake," she said. "All the challenges from the civil rights movement that we are battling right now, they are showing up from a technological standpoint and we are not paying attention to it. We're ignoring it."