This article appeared in the May issue of VICE magazine. Click HERE to subscribe.
WEINER
Sundance Selects
"The punchline is true," the subject tells the camera in Weiner, Josh Kriegman and Elyse Steinberg's new documentary on Anthony Weiner's farcical 2013 mayoral campaign. The punchline is also familiar, but three years after we met Weiner's alter ego, Carlos Danger, it's still funny. Weiner is a well-crafted and potent comedy. As a journalistic artifact, it delivers little that's new and nothing very significant—the juice was squeezed from this story as soon as it broke. As a work of psychology, it's not very enlightening. The film comes with an epigraph from Marshal McLuhan: "The name of a man is a numbing blow from which he never recovers." And of course it was Weiner's mistake to think that his political career could be salvaged from the fatal wounds it suffered from the blows of his own ferocious id.
The film's simple and cogent thesis is that what made Weiner an effective legislator was the same thing that brought him down. An initial montage shows Weiner on the floor of the house shaming GOP Representative Peter King of New York for opposing a bill that would bring healthcare to 9/11 cleanup workers—a virtuoso performance that went viral on YouTube. Not that it was the internet that made Weiner: He was the youngest member ever elected to the New York City Council, when at age 27, in 1991, he played up his rivals' ties to black politicians in the aftermath of the Crown Heights riots to win the Democratic primary in a heavily white district. In the council, he was a quality-of-life proponent. After winning his mentor Chuck Schumer's vacant House seat in 1998, he established himself as an admirably liberal congressman. During the debates that led to the passage of the Affordable Care Act, he pushed for the expansion of Medicare to all Americans. One of the planks of his 2013 run for mayor—his second, after a loss to Fernando Ferrer in the 2005 Democratic primary—was a single-payer healthcare system for New York City.
As with the actual scandal, all this is lost in Weiner, smothered by the crotch shot he mistakenly tweeted in 2011 and the twin torrents that followed. Weiner allowed the filmmakers access to his campaign from the day he jumped in the race. It was a bright start to the campaign, a redemption in the making both for the candidate and his glamorous and loyal wife, Huma Abedin, the longtime Hillary Clinton aide who was carrying Weiner's child during the first wave of his humiliation. Weiner was leading the race, polling at 25 percent in a crowded Democratic field, when Sydney Leathers, the 23-year-old from Indiana, disclosed her racy chats with Carlos Danger and the dick pics he'd sent her to thedirty.com. Weiner asks Abedin where these sexts—from July 2012, a year after he'd left Congress—fit in the timeline. "It's when we were talking about separating," she says, and that's about as far as the film goes in explaining Weiner's behavior. He compares sexting with strangers to "playing a video game." Surely much of the population by now understands this feeling. But even New York City wasn't yet ready to accept it in a potential mayor.
What kept Huma and Anthony together? As political operatives, they seem well bonded, both thriving on the attention, the daily cut and thrust of campaigning. Abedin isn't much for begging donors for money, but she likes the game of optics, telling the campaign spokeswoman, Barbara Morgan, to put on a cheerful face for reporters when she walks out of a grim damage-control meeting. She watches Weiner watch himself with no little glee fighting back when MSNBC host Lawrence O'Donnell asks him, "What is wrong with you?" His reply: "Dude, I don't really need your psychiatric questions." Shaking her head, she seems to understand what's wrong with her husband: He doesn't feel shame, and he really doesn't know how to perform it. Abedin's many grimaces are the most memorable images in Weiner.
Then there's Sydney Leathers, the Warholian villain of the piece, cashing in her sext archive for a gig doing patriotically themed porn. She appeared on The Howard Stern Show, and he goaded her into stalking Weiner IRL. (It didn't take much goading.) "All to avoid a twenty-three-year-old, really?" she asks after trying to crash his election-night party and chasing him through a next-door McDonald's when he tries to avoid a confrontation with her at the entrance to the bar. The filmmakers never interview Leathers themselves. Kriegman was Weiner's district-office chief of staff before he left politics to make movies, and the portrait he's drawn with Steinberg, known for her work with PBS on the documentary The Trial of Saddam Hussein, is as sympathetic as Weiner could have hoped for. There's been speculation that the film could tarnish the Clinton campaign by returning the scandal to the news. I doubt it. "No one died," Weiner tells his staffers as his campaign enters free fall. "There's a phoniness on that side of the debate about how outrageous my behavior was." One of the people on that side of the debate was Donald Trump, who's shown barking, "We don't want perverts elected in New York City." A woman at a campaign stop where Weiner is being dogged by reporters about his sext while trying to talk about public housing takes a different line. "We don't care about that personal garbage," she says. "We're from the Bronx." —CHRISTIAN LORENTZEN
---
THE ANATOMICAL VENUS: WAX, GOD, DEATH & THE ECSTATIC
Joanna Ebenstein
Distributed Art Publishers
In the world, there exist a number of dissectible, life-size, generally anatomically correct wax figures of swooning naked women. Called "Slashed Beauties," "Dissected Graces," or, most commonly, "Anatomical Venuses," these upsetting yet transfixing models are the subject of Joanna Ebenstein's The Anatomical Venus: Wax, God, Death & the Ecstatic, a fascinating book that describes how and why these once-revered, now-kitschy relics came to be.
In the 18th century, doctors wanted a way to teach anatomy without cadavers, which they couldn't preserve, and which were still considered ethically questionable in many places. The Italian sculptor Clemente Susini created the first true Anatomical Venus—the so-called Medici Venus—around 1780 as a substitute. While her discussion of Susini, his predecessors, and his successors offers much by way of bizarre historical fun, Ebenstein focuses more on the philosophical tensions of these figures, which occupy a space between science and religion, art and anatomy, the grotesque and the erotic. She attempts to understand them as objects that are "at once a seductive representation of ideal female beauty and an explicit demonstration of the inner workings of the body."
What Ebenstein argues is beguiling to our contemporary brains is that the figures weren't strictly medical, but beautiful as well. The outer appearance of the wax Medici Venus was modeled on Florence's other famous Venuses—Botticelli's Birth of Venus and the Ancient Greek Venus de' Medici sculptures. Their seemingly orgasmic expressions also had religious elements, signs of mystical ecstasy, and communion similar to the one Teresa of Ávila experienced the moment she was pierced by a handsome angel's gold-tipped spear.
Today, it is tempting to see the Anatomical Venus as a tragic victim, a disturbing symbol of men's desire to possess a passive woman. But The Anatomical Venus also offers convincing reasons to see the startling Sleeping Beauty, lovely even with her entrails showing, as something much more significant. "Perhaps the draw of the Anatomical Venus comes from an unspoken, intuited resolution of our own divided nature," Ebenstein writes, "an unconscious recognition of another avenue abandoned, in which beauty and science, religion and medicine, soul and body might be one." The pictures are really cool, too. —LAUREN OYLER
---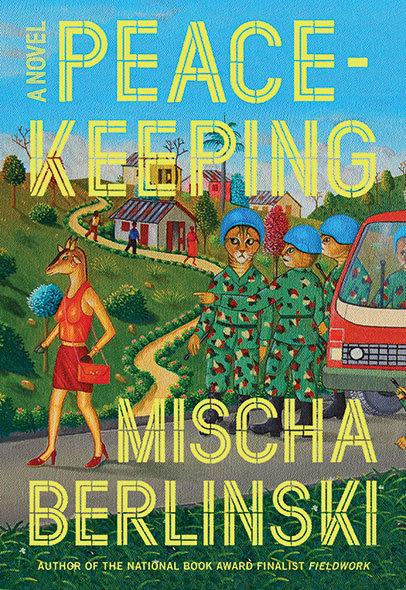 PEACEKEEPING: A NOVEL
Mischa Berlinski
Sarah Crichton Books
If you want to write a novel about white men in a hot grim place, you have some intimidating company. Norman Rush casts a long shadow, to say nothing of Graham Greene. But in Peacekeeping, Mischa Berlinski gives Haitian electoral intrigue the full Raymond Chandler treatment. Brash American UN worker Terry White, largehearted judge Johel Célestin, and their beautiful, disillusioned wives campaign against a despotic poet-senator to build a road that may bring prosperity—or at least carrots—to the impoverished town of Jérémie. Berlinski's Haiti is hard-boiled, full of mangos rotting and dreams running to seed. We start with the financial collapse in 2008 and finish with the earthquake that devastated the country in 2010. Yet the book is funny, alluring, and full of natural-born raconteurs: Creole-speaking boys chewing komparet; a candidate eating his ballots to prove they haven't been doused with swine flu; a father reciting Zola and Balzac to his children. It's by telling stories, Berlinski writes, that the world begins to make "an awful, homicidal kind of sense." Peacekeeping is about keeping yourself human when outlandish suffering becomes commonplace. Stories help. Rum, too. As the Creole proverb goes, "Getting by isn't a sin." Chandler would approve. —JAMIE FISHER
---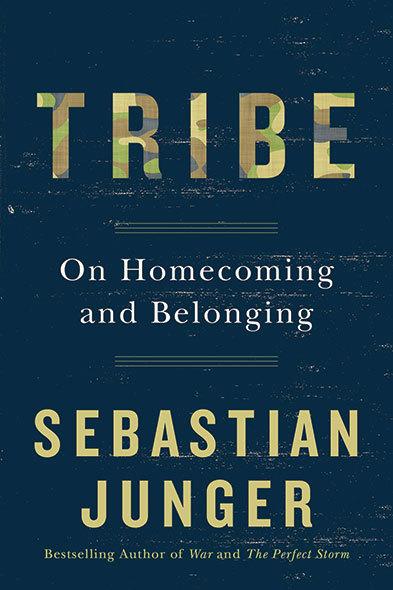 TRIBE: ON HOMECOMING AND BELONGING
Sebastian Junger
Twelve Books
Sebastian Junger's new book, Tribe, had its origins in a Vanity Fair article in which he investigated why, though only 10 percent of American forces ever see combat, the US Army now has the highest rate of post-traumatic stress disorder in its history. Here, Junger has expanded on the article's thesis: PTSD is caused not just by horrific combat experience but also by the solitude and lack of shared purpose veterans feel on returning to civilian life. They miss what Junger calls "tribalism," a way of living that prioritizes cooperation and conversation over our alienating preoccupations with wealth and urban life. Junger argues that in the modern world, the salutary effects of tribalism are to be found mainly in combat and disaster situations like earthquakes or the AIDS epidemic, which fostered collaboration based on the immediate struggle for survival and shared experiences of fear and loss. It's a provocative theory, but Junger doesn't glorify war and catastrophe. Instead, he suggests, somewhat quixotically, that those unifying effects can be re-created by underscoring a shared humanity, which can begin with simply cutting out divisive political rhetoric or pursuing some small service or sacrifice. —LIZ FIELDS
---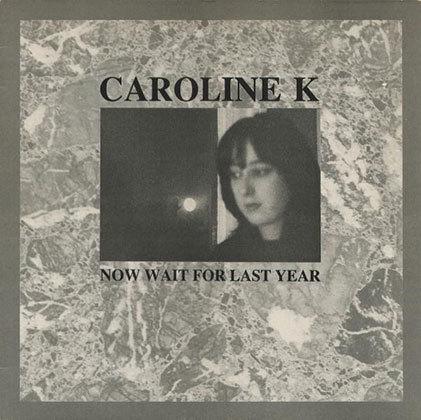 NOW WAIT FOR LAST YEAR
Caroline K
Blackest Ever Black/Klanggalerie
We know little about the visionary British artist and industrial musician Caroline Kaye Walters, who died in 2008. We do know that during her most active period in the 1980s, she released this classic record, her only solo album. It's a shame the best long player of the spring comes in the form of a reissue, but thanks to the dark-minded nerds at Blackest Ever Black, this enigmatic masterpiece sees a remaster for the first time since its release in 1987. By then, Walters had co-founded the anti-capitalist mail-art collective and record label Sterile Records, and her highly influential industrial group, Nocturnal Emissions. This album is her masterstroke. With a title pulled from a Philip K. Dick novel, the record takes the warping of time as its thesis, and its five near-perfect slabs of avant-bleak minimal synth and proto-techno would make a perfect soundtrack to your next OD. The songs—especially the horrifying 20-minute opening track—seem to stretch and skew their runtimes, with smeared, deathly synths and K's haunting, non-verbal chanting layered over pulsing industrial beats. Original pressings are almost impossible to find, so fake it with this excellent repress. —BENJAMIN SHAPIRO
---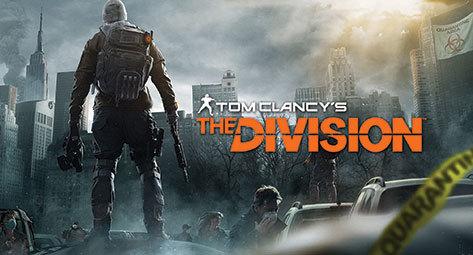 THE DIVISION
Ubisoft
This is a hateful game full of hateful characters, and yet you won't be able to stop playing it. Set in a New York City stricken by a smallpox attack—think Escape from New York circa 2016—you control a government agent tasked with restoring order. Marauding gangs, ranging from looters and escaped convicts to genocidal, flamethrower-wielding sanitation workers, now largely rule the city. The friendly characters, the few who do appear, are poorly drawn clichés who serve only to shuttle you to the next objective. The real stars are the environment—The Division's frozen Manhattan is stunning, and wandering through its desolate streets is one of the game's great pleasures—and the nihilistic yet completely engrossing gameplay, which has you teaming up with other players to assault enemy strongholds, ultimately in the service of gathering better loot, more lethal equipment, and various clothing that changes your character's appearance. Its "dark zone" area in the middle of the city, where players can either cooperate against some of the game's most difficult enemies or turn on one another, is intimidating and addictive. (It's where the best loot is.) Your character never says a word, even when near death, which sucks. But the team at Ubisoft's Massive Entertainment has nailed the perfect risk-versus-reward cycle. You don't know why you need a new scarf. You just do. —MIKE DIVER
This article appeared in the May issue of VICE magazine. Click HERE to subscribe.