The Canadian Press
Prime Minister Justin Trudeau was at VICE Canada's Toronto office to discuss the government's weed legalization bill at an exclusive live event Monday evening.
Earlier in the month, the federal government dropped the Cannabis Act, a bill that lays out how the legal weed regime will operate in Canada. When the bill becomes law sometime next year, Canada will become the second country to have legalized and regulated marijuana.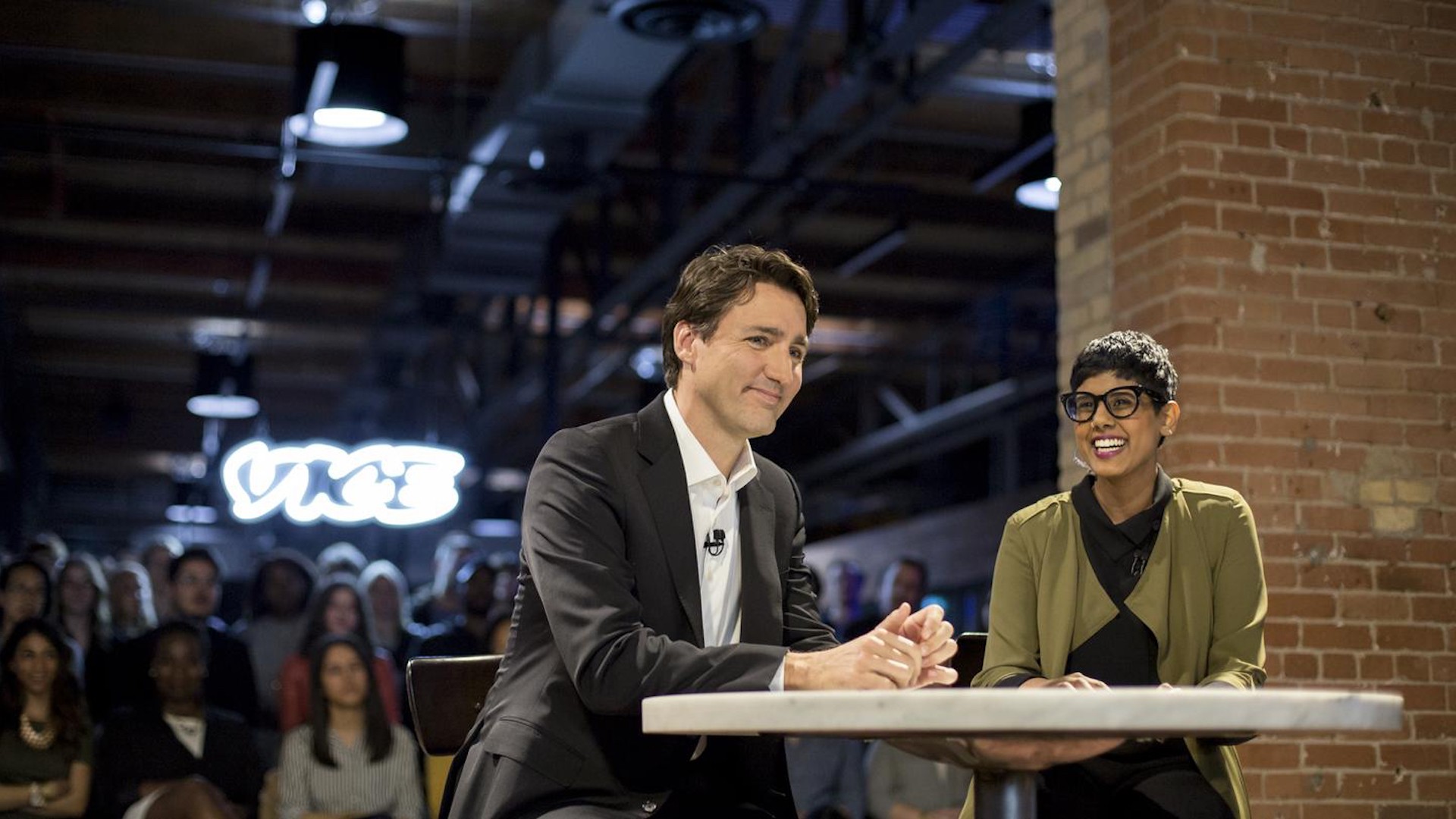 The bill proposes Canadians be allowed to carry up to 30 grams of weed and grow a maximum of four plants per household; it also recommends a legal age of 18 to purchase weed. Provinces will determine how to set up the retail markets for buying and selling weed.
However, the legislation is also recommending harsh penalties for going outside the legal system, including up to 14 years of jail time for selling weed to minors, and producing/selling illegally.
On Monday evening, Trudeau and MP Bill Blair, who has been the Liberals' pointman on this file, were questioned about the new legislation at a live event. They also took questions from guests who will be directly impacted by the new laws.
The event was hosted by VICE's Manisha Krishnan.