Strong women from a world of cybernetics, strongly reminiscent of the pop-surrealist visual aesthetic of early manga art, emerge in the artistic narratives of illustrator Cult of Dang. The artist's semiotics are clear: For one, the influence of post-modern Japanese animation emerges in the visualizations of female cyborgs, whose bodily proportions and "energies" remind us of the corroding bodies of bad spirits of Princess Mononoke. The late British punk movement is also a strong influence, manifesting itself in the attitudes and exploitation of canonically positive images like flowers and candy. Finally, instances of Judaic symbolism and Kabbalistic mysticism appear throughout.
Such a diverse canvass of conceptual and symbolic atoms allows Cult of Dang to create a world of both humanity and artificiality, an uncanny reflection of contemporary social biases, and a satire of the futile attempts we undertake to break away from the machine. "I respect that style and aspire to create lust-worthy detailed creations as seen in anime films. Just with different themes," Cult of Dang tells Creators.
It should come as no surprise that the artist is an avid reader of stories about women escaping abuse, fighting the patriarchy with martial arts, and taking back control over their lives. Switching back and forth between illustration and animation, Cult of Dang keeps their strong cyborg, surreal style in her works. "Illustration is more limiting than animation, for me, these days. It's hard to settle for complete stillness but there's also a beautiful mystery in not giving away too much," Cult of Dang says.
Check out more of Cult of Dang's work below: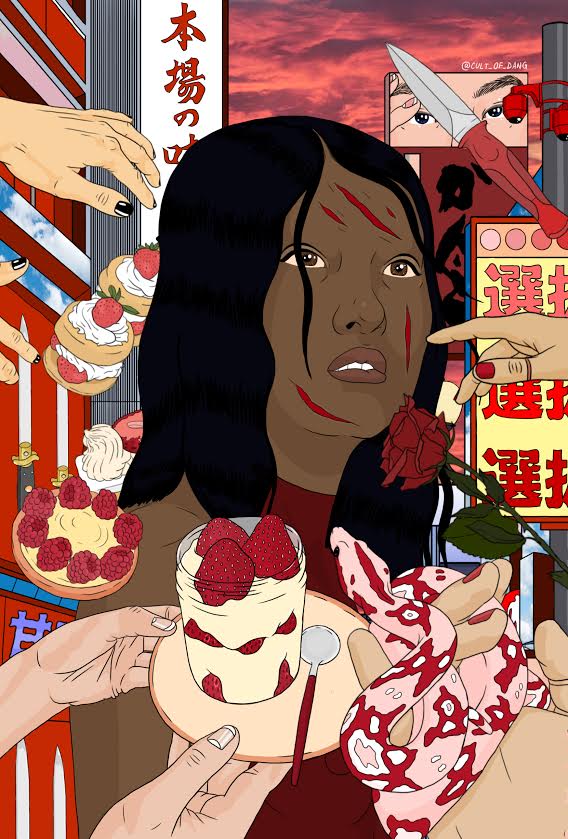 Click here to see more work of Cult of Dang.
Related: