Screenshot af Lake County Sheriff's Offices video udsendelse
Stop everything – this is a special announcement from the Lake County Sheriff's Office Community Engagement Unit, warning local heroin dealers that they're about to be fucked the fuck up.
Like the rest of North America, the number of opioid-related deaths has risen sharply in Lake County, Florida over the past couple of years, jumping from seven in 2015 to 32 in 2016.
However, few other places hit by the opioid crisis have reacted in quite the same way as Sheriff Peyton C Grinnell, who recruited four officers in face masks to flank him as he warned local dealers what to expect in the days and weeks to come.
"To the dealers that are pushing this poison, I have a message for you," he says as the camera slowly zooms in on his face, ominous horns playing in the background. "We are coming for you. As a matter of fact, our undercover agents have already bought heroin from many of you […] To the dealers I say, 'Enjoy looking over your shoulder, constantly wondering if today is the day we come for you.' […] We are coming for you. Run."
---
WATCH: Combatting America's Opioid Crisis – Heroin's Antidote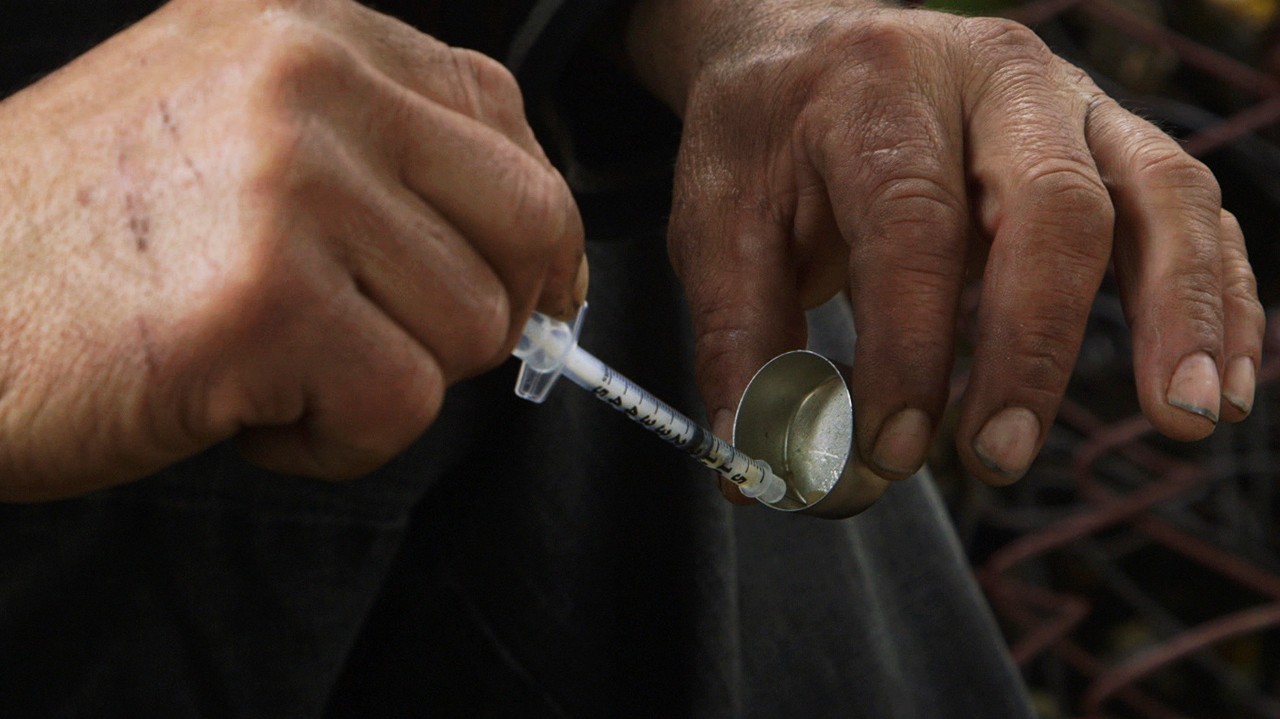 ---
Some Twitter users have compared the clip to an ISIS propaganda video, pointing out that it shares a couple of caliphate trademarks: masked men and threats delivered directly to camera. Others have criticised the Sheriff for presenting an image of a militarised police force. Others, like myself, think it falls somewhere between a paintball arena training video, the Taken monologue and a Tim and Eric skit.
The Sheriff's office hasn't commented on reactions to the video, but the short seems to be serving its purpose; when Grinnell started the Community Engagement Unit, one objective was to create viral video content to spread whatever word the police department wanted to spread. Considering the video, posted a couple of days ago, already has over half a million views, it looks like he's doing alright.
More on VICE: