With the hippy era on its way out glam rock hit the scene in the early 1970s, bringing with it musicians in makeup and outlandish outfits, elaborately themed concerts, and artistic music that celebrated the spectacle of the rock star in the moment. Theatrical frontmen led bands that put on circus-like musical productions dripping in space age futurism. With an out-of-the-gutter quality that rappers like Tupac later emulated, glam rock was the backlash against the Summer of Love-type rock that dominated the airwaves in the 1960s. David Bowie, the original Starman and his backing band, the Spiders From Mars, were the forerunners in the genre, combining decadence with showmanship and rebellion. "Rebelling against the rebellion," as critic Robert Palmer noted.
In a new book out January 3, Spider from Mars: My Life With David Bowie, drummer Woody Woodmansey, the last living member of the group, details in painstaking glory the early years of the band when they rocketed to fame on the backs of songs like "The Man Who Sold the World," "Suffragette City," and "Life on Mars' that cemented Bowie's legacy as a worldwide superstar and cultural icon. Woodmansey was present and accounted for in the Ziggy Stardust era from 1969-1973 when Bowie crisscrossed the globe and experimented with drugs, sexuality and boundaries in a haze of rock star hubris. As Bowie got more eccentric from gorging himself on fame his destructive tendencies tore the band apart. Noisey chatted with Woodmansey to find out what it was like playing drums for Ziggy Stardust.
Noisey: At one point you were wavering between working a stable job as an eyeglass factory manager and moving to London to join Bowie's band. Looking back what made you decide to go for the uncertain future of being in a rock band?
Woody Woodmansey: After making the decision to be a drummer and play in a band, most of my time was spent practicing, listening to albums, and watching the bands at the time like The Who, Free, and Jeff Beck  to gather information and improve my skills as a drummer. Continually checking my abilities against drummers who had already made it and asking myself, Can I play like that? How do I play that? Somewhere along the line I started to wonder if I could actually make it as a successful musician and have a career.
When Bowie rang me and asked me to move to London and join his band it was a leap of faith to some degree. I had a personal conviction that I was good enough as a player, but I was aware that there are no guarantees, especially in the music business. At that point I decided it was the right thing to do, follow the dream and give it 100 percent. I knew if I didn't it would be a huge regret at some point in my life. Plus I wanted to spend my life doing something I truly enjoyed, not just to put food on the table.
What was David Bowie back like then? Did you see stardom in his future or did you just want to play in a rock band?
I had a list of boxes to tick when I first met him. Could he sing? Could he write? Was he a good frontman? Could I see any potential?
He played me some of his earlier recordings, mostly folky stuff which didn't do a lot for me. Then he picked up his 12 string and played "The Wild Eyed Boy From Freecloud." By the end of it I'd ticked a few boxes. After several hours of discussion I could see he hadn't quite figured out exactly what he was doing, but his determination to be successful was definitely strong. He was a man on a mission.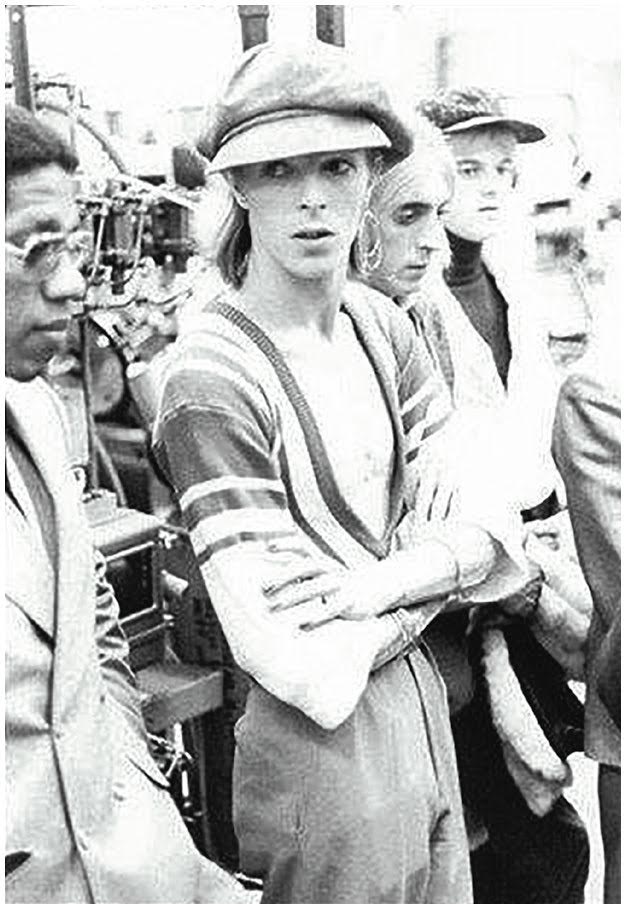 What was it like playing with Bowie when you first joined the band? What about hanging out with him in the early days?
It wasn't obvious what his songs were about, but that didn't matter to me. Bowie seems like an artist in preparation. He looked as if he was planning things in his head, even while he was talking to you and looking directly at you. As Bowie came up with new songs we rehearsed them. We three backing musicians were all equally good at what we did, and there were no instructions from Bowie, apart from things like, "There's three bars of this here, and then this other part comes in, drums come on here," and so on. We'd learn the arrangement and get on with it.
Sometimes during rehearsals Bowie would tell us, "Come on, let's have a break and go to a club," and of course we said yes. He'd take us to a place called El Sombrero, at 142 Kensington High Street. The first time I went there I was blown away. It had a star-shaped dance floor lit from beneath and the music was fantastic- soul, old R&B and rock. The place was full of beautiful people dressed to nines and the women were gorgeous. I had no idea such places existed. But we found out they were all blokes. Bowie took us to a gay club.
What was it like in the recording studio with Bowie? Did he bring all the songs in completed and you just laid down your part or was it more of a band thing putting the music together?We recorded The Man Who Sold the World at Trident and Admission Studios in London in April and May or 1970. Bowie wrote all the songs, but the band arranged most of them. Some of the songs were just chord sequences when Bowie first brought them to us. He'd say, "This is the verse" and "Here's the chorus." We would take what Bowie had written on a 12-string acoustic guitar and adapt it for a rock band. On our later albums it wasn't done that way. Bowie nearly always brought completed songs to us, with at least a sequence of verse, chorus and so on.
Was it the music for you or were you more into the rock star thing and the girls, sex, drugs and rock-n-roll?
The music always came first, that's why you're willing to suffer the blood, sweat and tears and personal sacrifices. The urge to create something worthwhile, that communicates to others. The sex, drugs and R&R was a bi-product of doing your job successfully and unfortunately became a part of the lifestyle. The only sane part of it all was creating the music and the shows.
What was it like playing drums for Bowie during the early 70s in the Ziggy Stardust era?
It was everything I'd dreamt of when starting out as a musician and more. The joy of helping create songs and doing it with others with whom you had a natural chemistry. Also playing to huge audiences that were there because they loved the music, nothing else like it. Many nights trying to get into the limousine in one piece. Potentially being torn to pieces by adoring fans…scary.
Bowie's cocaine use was legendary, yet for a while you were oblivious to it. When did you discover that he'd indulged in the ultimate rock-n-roll fantasy? What was your own drug usage like? Why did the band end?
A few months after we'd split up is when I found out for sure what he'd been doing and it did explain a lot of bizarre incidents during the tours. My own usage was smoking marijuana occasionally, never anything harder. It was inevitable that the band had to finish.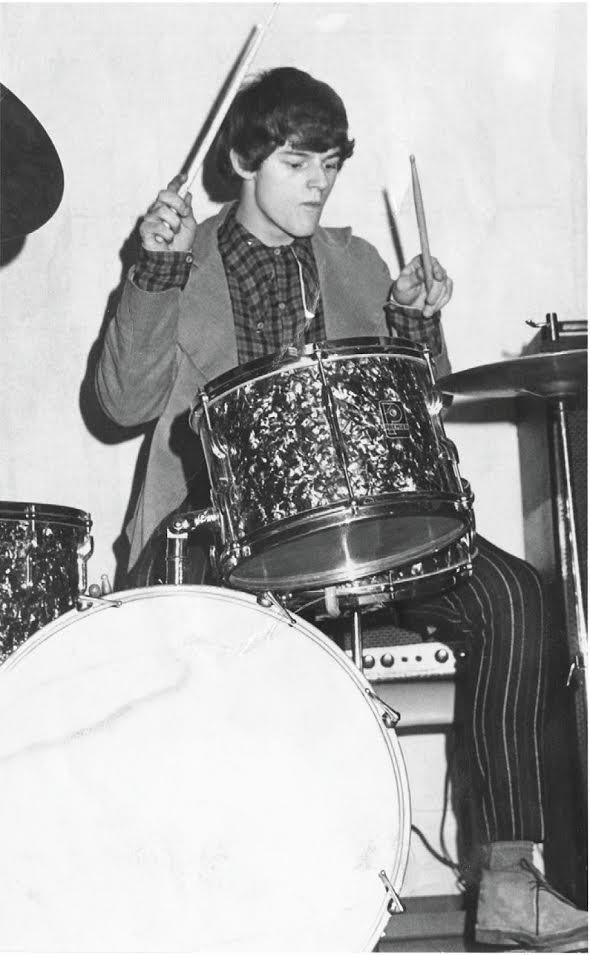 How significant were the clothing and makeup to the band's image, sound, and live performance back then? What part did it play in the legend?
It was a very significant part of the stage presentation, it helped to add impact to the music. Definitely got attention and still does.
What do you think your drum technique added to the band, the music, and the legacy?Drumming-wise it was always how to find a beat and approach to a particular song that would help bring it to life. The overall style I chose was nearly always less is more—minimalistic, but always trying to create drum hooks that were unique. This seemed to leave room for Bowie's expressive vocals and message together with Mick Ronson's guitar work. The technique had to be enough to cause an impact and deliver the song. I think it's probably one of the contributing factors as to why that music has never aged and is still around today.
Coming out of the hippie era and into the glam rock era in the early 70s how were things in music and life changing?
The hippie era was on its way out as it hadn't delivered what it seemed to promise. I think the drug culture was a key factor in killing it off as a positive movement. Politically, it was depressing, also economically too. The future didn't look bright and musically the majority of stuff around was directionless and bland. Lots of middle of the road stuff. I think Bowie and the Spiders were the perfect antidote to all that and along with the Glam Rock era brightened up the culture to create future realities, it was exciting, anything was possible. There was hope again.
All photos courtesy of Woody Woodmansey 
Seth Ferranti is a writer and filmmaker from St. Louis. You can find him on Twitter.