Kevin Metcalf, an activist who independently tracks extremism in Toronto, walked into an far-right event last month with a camera in his hand.
He was there to find out who was part of a relatively new right-wing group called Alternative for Canada (Alt4Can). The group's founder, Mark Stewart, claims he's not a white supremacist or even part of the alt-right, but believes Canada should reflect its supposed European heritage. Metcalf says the group is the new face of fascism in Canada.
Alt4Can's main goal is to see a Trump-style politician elected in Canada and they support Kellie Leitch's candidacy for the leader of the Conservative Party.
An argument between Metcalf and one of the attendees broke out almost immediately after he walked in, and the meeting was shut down by the owners of the restaurant where the event was being held.
Metcalf says he was only planning to take a few photos and a short video for his own research. But after he saw the group's response he decided to post the video on Facebook. As of today it has almost 5,000 views.
This is just one example of the kinds of actions that people in Toronto have been taking to try to squash whatever foothold groups like Alt4Can have established in their neighbourhoods.
Last month, an unknown group of people tampered with the locks at Your Ward News, a controversial ultra-right newspaper in Toronto's east end. The local paper was supposed to host a talk by "Evalion," a 19-year-old neo-Nazi YouTuber from the Greater Toronto Area who is banned from posting videos. When the organizers arrived, including well-known white supremacist Paul Fromm, they found that the locks had been superglued shut, and the event had to be cancelled.
Much of this anti-right wing activity is being supported by Facebook groups where Toronto residents share information on a daily basis about extremists, by posting videos and photos of their activities and flagging their events. Members are encouraged to organize offline and respond in whatever ways they feel comfortable.
Many people are alarmed by right-wing extremism, be it white nationalist, neo-fascist or anti-Islam, and want to do whatever they can to stop it before it becomes a bigger problem. There is research to show that community action is the best way to challenge this kind of extremism. But vigilante-style confrontations with right-wing extremists probably aren't going to be effective, says Ryan Scrivens, a PhD candidate in the School of Criminology at Simon Fraser University who authored the study.
His research shows that communities that addressed the problem strategically, often in collaboration with police, policy-makers, and educators, were the most successful at pushing out right-wing extremists.
Whatever they do, "community members...should never by any means assume or hope that right-wing extremism will be swept away," he said in an interview with VICE. "That's when it flourishes."
Creating Facebook groups where people can share information is useful because right-wing extremists aren't one cohesive group so it can be difficult to keep track of who's who, says Scrivens. These types of online spaces can help to put the pieces together, he says.
In one Facebook group, about 1,200 members share information daily about the far right in the Greater Toronto Area. They post photos of alleged fascists, discuss recent acts of racism and flag events organized by white supremacists and neo-Nazis. The group's description asks members to post the "where, when and what" of a racist incident and tells them "to self-organize in ways they deem appropriate."
They also share advice and warn each other about potential threats. A recent post reminds members not to directly approach the Soldiers of Odin, an extremist group that patrols the streets looking for citizens who supposedly need protection from refugees. The day before, someone posted a photo of the group talking to a resident at Yonge and Dundas Square in Toronto. Someone commented "get face pics and make them public."
But one of the problems with this type of activity is mislabelling, says Gazelle, a long-time anti-racist activist who started the Facebook group where citizens share information. A number of people have already been labeled online as fascist organizers when they absolutely are not, he says.
That's what happened to Daniel* a Palestinian-Jewish literature student at the University of Toronto who was at the Alt4Can event that Metcalf videotaped. As someone who is "alive right now because of immigration," he says he's against pretty much everything Alt4Can stands for. He was only there to engage in a debate about Nietzsche, the German philosopher.
The exposure has him worried about his safety. "Without exaggeration, it has made me a bit nervous walking on the streets around here. I'm thinking, 'is someone going to see this video and come and harass me?'"
Another problem is that online activism comes with real-life security risks, especially if people plan to take action offline, according to Gazelle.
"People are being fairly careless, giving exact details of their plans, with their real name on Facebook and very low privacy settings. They're not taking into account that people will use this online space against them," he says.
If people are going to confront these groups, they need to realize that picking a fight isn't something to be taken lightly, he says. Activists need to be aware that they could face non-stop harassment or even find themselves in a physical fight, he says, remembering Toronto in the 1990s when punks and skinheads fought openly in the streets.
During that time, a group called Anti-Racist Action went head-to-head with the now defunct white supremacist group, Heritage Front. There were attacks and counter attacks, people were injured and property was damaged. At one point, a Canadian Security Intelligence Service (CSIS) spy was posing as the leader of the white supremacists.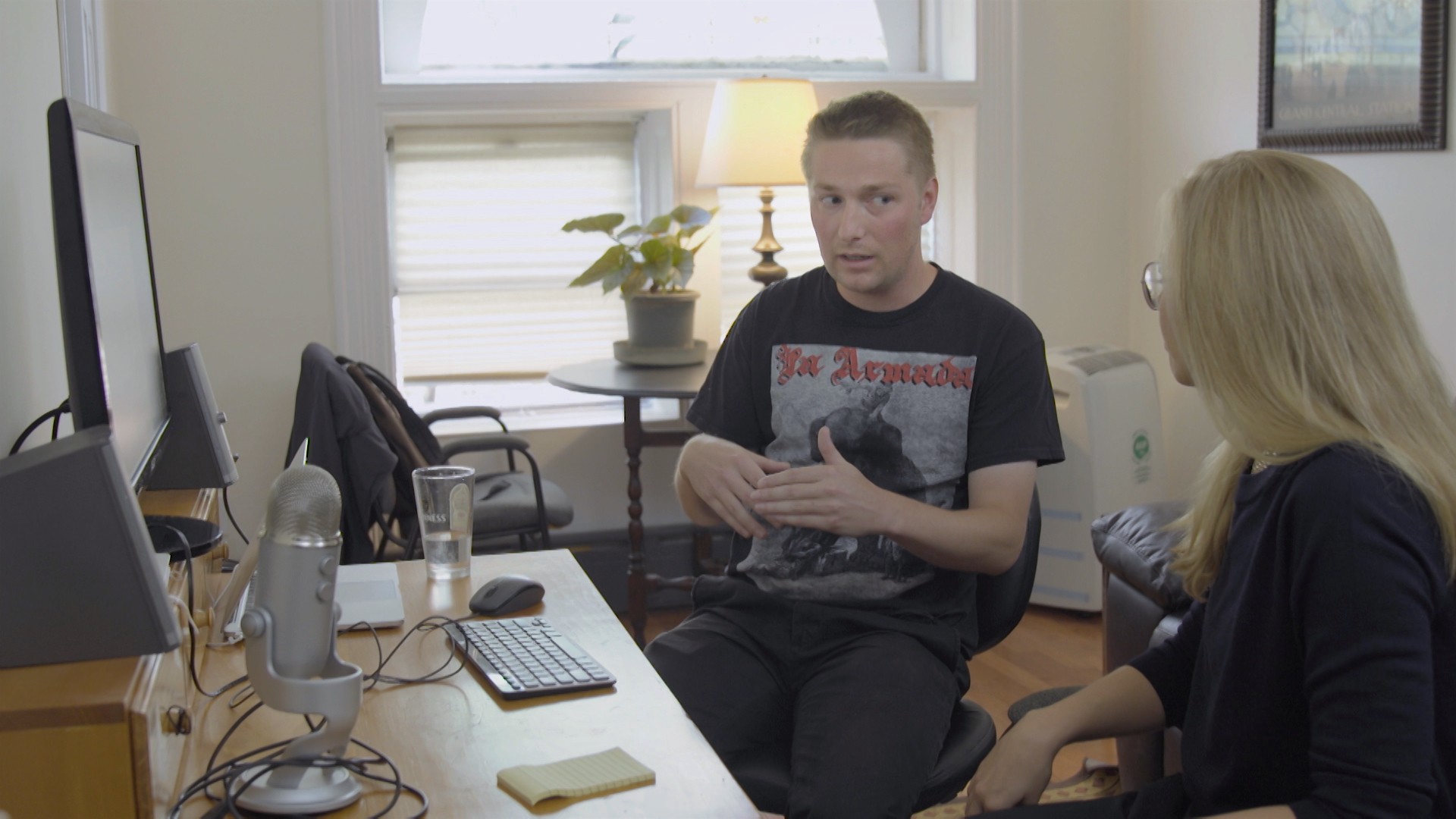 Gazelle says a lot of people are remembering those days now, but don't understand the stakes that are involved. "A lot of us don't know how to fight, we don't know how to do de-escalation and we're potentially more exposed than we've ever been," he says.
Gazelle announced on Monday that he is helping to organize a community training that will teach people how to de-escalate potentially dangerous situations. The event, which is scheduled for next week, already has 90 people who are interested in attending.
Instead of direct confrontation, Scrivens recommends communities be creative about how they address racism and racist groups.
When alt-right posters were found in Toronto's east end last month, more than 100 residents got together to re-poster the neighbourhood with anti-racist flyers. The event was made possible by a Facebook group created by local community members that has attracted over 900 members in the last two weeks.
When you band together as a community and show up in numbers, right-wing extremist groups don't last long. But you have to do something productive, says Scrivens.
"Showing up at a [right wing extremist] rally and telling them they're 'fucking lunatics' isn't going to do anything."
*Some names in this story have been changed due to security and employment concerns.
Follow Ashley on Twitter.