As a presidential candidate, Donald Trump's anti-immigrant rhetoric was often vague but generally focused on a couple issues: a wall that would (theoretically) keep undocumented migrants from crossing the southern border, and the mass deportation of "bad hombres," i.e. immigrants who had committed crimes. But as president, Trump seems to be encouraging deportation on a much broader scale, and immigration authorities look happy to take him up on that.
Immigration attorney Ajay Singh, who works in New York State, has heard stories recently that point to a crackdown on all immigrants. He met with a client last week who said an officer stopped him driving merely to check his identification; that same week, Singh told me, saw immigration agents raid a factory in Monroe, New York, looking for undocumented workers—a tactic authorities haven't used in years.
But Singh wasn't surprised, given the nature of a recent Trump executive order that targets nearly all immigrants for deportation, not just those who have been charged with wrongdoing.
"Working illegally is considered a crime. Crossing the border illegally is a crime. So for Trump to say the priority cases are people with criminal records can be anything," Singh told me. "People are so scared. There are so many consultations I'm having right now because people say, 'What's going to happen?'"
Though the executive order signed on January 25, "Enhancing Public Safety in the Interior of the United States," emphasizes the supposed danger undocumented immigrants pose to the public, it's written so broadly, many lawyers say, that even "removable aliens" who have done nothing wrong could be deported—even if they are in the country legally.
"Almost everyone is a deportation priority," William Stock, president of the American Immigration Lawyers Association, told me of the guidelines, which are a strict departure from the Obama administration's stated focus on removing criminals, undocumented immigrants in the country less than two years, and individuals caught while crossing the border. Trump's order, by comparison, includes a vast range of categories, allowing immigration officers to pick up anyone.
The categories include any immigrant (documented or not) convicted of, charged of, or thought to have committed a crime— that could include undocumented immigrants who crossed the border illegally (a criminal misdemeanor) and legal permanent residents charged with minor offenses.
"The new enforcement priorities also apply to green-card holders and people here on temporary visas," Cornell University immigration law professor Stephen Yale-Loehr told me. "For example, if I am a green-card holder and am arrested for jumping a turnstile in New York City, I am a priority for deportation, even though it is a minor crime."
Yale-Loehr, who warned that the order would likely "have more impact on our immigration system than the travel ban," said that "because everyone is a priority no one is a priority" to deport. That could also lead to immigration officers conducting workplace raids—such as the recent one in Monroe—and targeting easy-to-seize immigrants, since individuals with serious criminal convictions are harder to apprehend.
"Because of the new executive order, officers can round up basically anyone and therefore increase their [deportation] numbers," Yale-Loehr said.
The guidelines also serve a key use in immigration courts: If an individual falls into a priority category, it can be nearly impossible for an attorney to defend his or her case.
"If someone was not a priority before, we could argue that rather than waste enforcement resources, let's let this case lie," Yale-Loehr said. "But now relatively few people are not covered under the immigration priorities, so it's going to be harder to argue that deportation is not appropriate."
Watch a VICE News Tonight report on asylum seekers being turned away illegally at the US-Mexico border: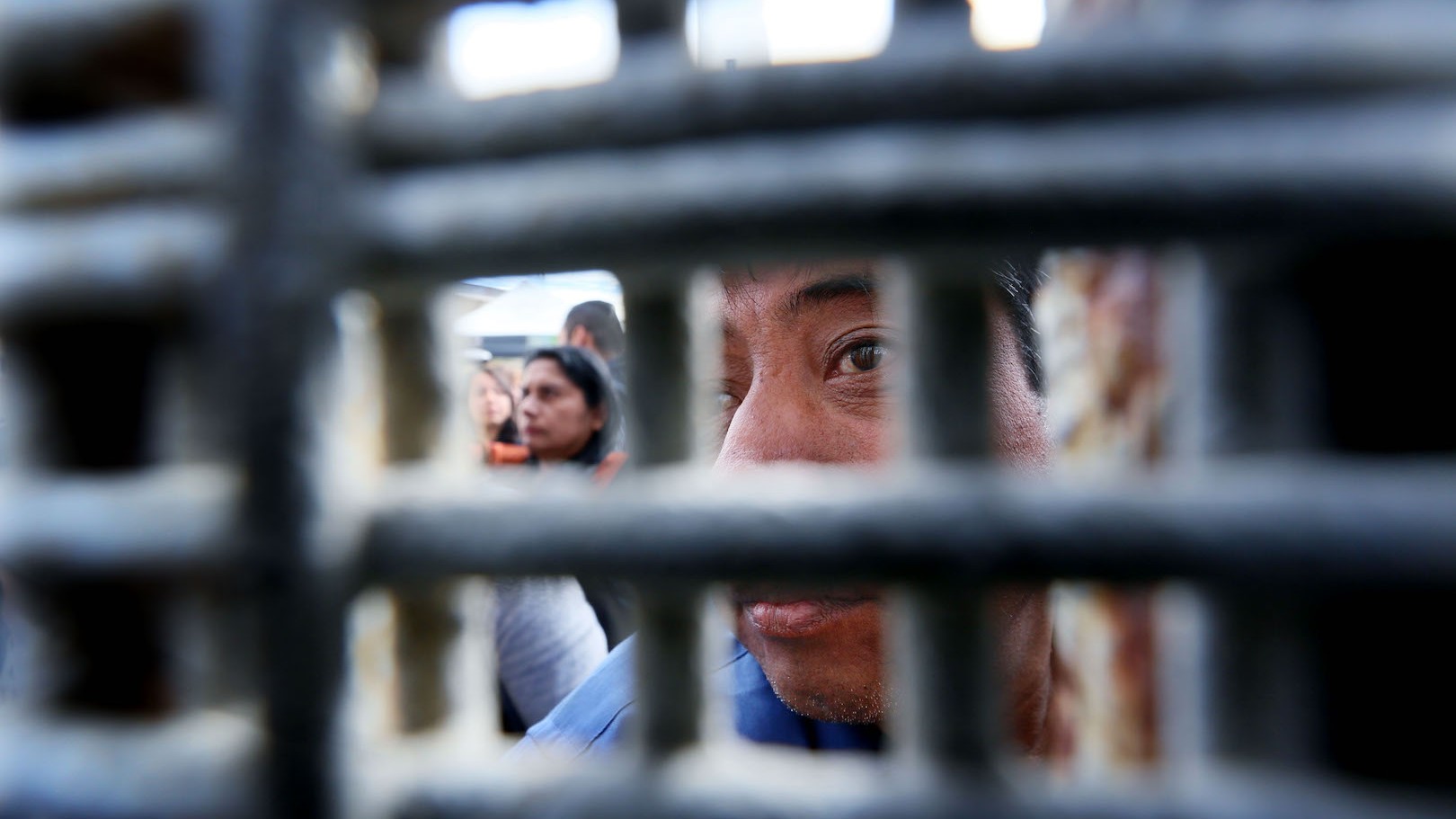 Trump's stated priorities also include undocumented laborers who have ever said on government forms they could legally work—such as an Arizona woman ordered deported this week over local protests—people caught driving without a license, and undocumented individuals who have received federal food aid.
But the categories are not exclusive: Immigrations and Customs Enforcement agents can add any other individuals to the list of priorities.
"This order gives ICE virtually free rein in terms of whom to target," Avideh Moussavian, a policy attorney for the National Immigration Law Center, told me. She added there had been issues with accountability in ICE for years, allowing for abuses of the agents' power. "There have been issues around ICE being an agency that is unchecked, and there is a concern that this order is decentralizing a lot of the [enforcement] activity."
Trump has also paved the way for more fast-track deportations by drastically expanding the use of expedited removal—a process in which an immigrant can be removed without seeing an immigration judge or attorney. In a border security order issued the same day as his deportation priorities, Trump announced that expedited removal should now be used throughout the country—not only within 100 miles of the border as it is now.
He also ordered ICE to detain all individuals the agency suspected of violating immigration laws, making it even harder for immigrants to access counsel.
"Expedited removal is something a lot of people who work outside of the border are unfamiliar with. It makes people subject to mandatory detention and on a fast track to deportation and severely limits any access to counsel or a judge," Amy Fischer, policy director for the Refugee And Immigrant Center for Education and Legal Services (RAICES), told me.
The hasty process can prompt ICE to deport immigrants who deserve to remain in the US. Last year, for example, ICE picked up Central American families in a raid and almost deported them—but lawyers scrambled to their cases, and an immigration judge found they actually qualified for asylum.
Trump's pro-deportation policies will likely tax a system already under strain. The president has ordered the growth of immigrant detention beyond the country's current record 40,000 detainees, but he has not provided for more immigration judges, despite a backlog of more than 500,000 cases. This means apprehended immigrants can expect to spend even more time detained, with some immigrants likely choosing to be quickly returned to their home countries rather than languishing behind bars. And Trump's request to hire 10,000 more ICE officers, Yale-Loehr noted, would require congressional approval and could take up to one and a half years to implement.
As the courts struggle to keep up with Trump's demands, immigration advocates emphasize that the new priorities serve to turn Americans against their foreign-born population.
"The number-one thing deportation priorities say to me is that the goal isn't to designate priorities—it's to push a narrative which is the increasing criminalization of all immigrants," Mary Small, the director of Detention Watch Network, a nonprofit opposing immigrant detention, told me. "Trump is playing a game telling the American people he's just focusing on criminals—but he's changing criminals to include all immigrants."
Follow Meredith Hoffman on Twitter.