An uncomfortable video has surfaced showing a security guard relentlessly following a black customer around a Calgary Walmart for no apparent reason.
Jean Ventose, 21, a University of Calgary student, posted the four minute clip to his Facebook wall Thursday, along with the comment "Here is how I started my morning."
The video, which has now been viewed more than 275,000 times, takes place at Walmart Sage Hill. It opens with the guard, a white woman wearing a blue jacket marked "security" saying "You can't take my picture that's against policy." She holds up her hand trying to block the camera.
Ventose replies, "I'm gonna ask you nicely stop following me."
The guard then crosses her arms, looking angry, and continues to follow Ventose as he walks backwards filming her.
"You see this, this is real bro, I live in Canada. This is real out here."
Ventose told VICE he popped into the Walmart, which he regularly shops at, to pick up some headphones. As he was looking over his options he said he spotted something blue out of the corner of his eye but didn't want to turn around because, "I felt like it would be really awkward." He said the person was also adjusting headphones, as if shopping for them.
"Probably like five minutes after, I decide to actually look over and that's when I realized it was a security guard," he said. "I felt more pressure to get out of there."
So he started walking away with a pair of headphones.
"That's when she started following me. I asked her 'Why are you following me?' and she said 'Sir you have to pay for that in the electronics'."
Ventose, who said he's experienced this type of treatment before, told VICE he immediately whipped out his phone to start filming.
"I'm never able to catch these situations on camera. I just decided, you know what? Proof."
A Walmart spokesman sent a statement to VICE saying the company is reviewing the incident and is "sorry that [Ventose] is upset by the interaction. At this time, we do not believe that our associate acted out of malice."
The statement also said Ventose is welcome to contact the company to discuss his concerns.
"It is always a concern for us when our service falls below the expectations of our customers."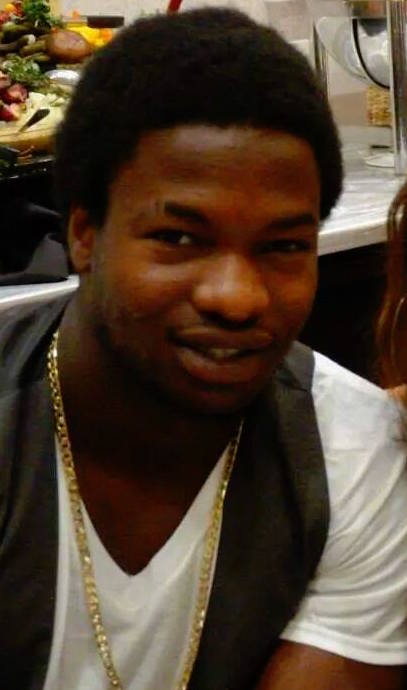 The guard, who frequently has a smirk on her face, follows Ventose around the store refusing offer any kind of explanation as to why she is doing so. At one point, he asks:
"Why were you standing there pretending you're gonna buy headphones? Why don't you follow somebody else that's gonna steal something? Stop following me, you're going to make me not want to shop here. Move around. I'm a customer, I come here, I buy stuff."
She remains silent.
"Quit following me! Yo, come get your security," Ventose begins to yell. No one helps him, however at this point the guard says "Don't yell in my store, please."
He replies, "This ain't your store. I'm a customer. You should give me some customer service aight. If you want, go look at your cameras and watch me."
They have a back and forth where he continues to say "you should move around and let me shop" and she replies "don't yell in the store please."
Ventose says he's yelling to let everybody know that she's following him. "Leave me alone," he says.
Then she deeply sighs and wipes her brow, as if she's the one being inconvenienced here.
Ventose tells her she's going to lose her job if she doesn't leave him alone. He told VICE that during this time, staffers who were around and off camera or within earshot ignored his requests for a manager.
"Nobody wanted to help me."
Finally, a woman in a red uniform appears and tells Ventose he can shop freely. The guard tells him to put the camera away.
"I'm taking this to the board. I'm taking this to higher people. I told you to stop following me. I told you. You just see a black person with dreads and you feel some type of way. Don't ever judge nobody," he says.
"Thank you. Thank you. You made me feel so uncomfortable. I live in Canada. I would never expect shit like that. Never."
Ventose said he hasn't had an apology from Walmart and no longer feels comfortable shopping there. He believes the guard should be fired and trained properly.
On his Facebook post, others have commented about having negative interactions with the same guard. One woman even wrote, "This is not the first video I seen of her doing this to a customer!"
While Ventose said he can't say with certainty that the guard was racially profiling him, "it felt like harassment."
But he said the strong outpouring of support he's received has made him feel better.
Follow Manisha Krishnan on Twitter.