Photo by Eric Bolte-USA TODAY Sports
This article originally appeared on VICE Sports Canada.
How many salacious headlines in Montreal were avoided when Paul Byron took advantage of a casual play by Roman Josi in the offensive zone, outracing Kevin Fiala to the loose puck he created, and finally beating Pekka Rinne on a breakaway with just nine seconds remaining in the third period?
As the game wore on, there was a palpable sense that the man of the hour was going to find a way to end the game in overtime. P.K. Subban didn't get the result he wanted in his first game back at the Bell Centre on Thursday night, but the dynamic defenseman played a controlled, dominant game setting up the Predators' only goal of the contest, and he likely left a lot of fans wondering what might have been.
Subban told media after the game that his teammates formed an arch with their sticks around the tunnel and started a "P.K." for the warm up, and as soon as he took the ice, the sparse crowd that was still filtering in immediately blew up with cheers, followed by a "P.K." chant of their own.
READ MORE: Why Montrealers Are So Heartbroken over the P.K. Subban Trade
Another loud cheer rang out as Subban lingered on the ice after warmups ended, and again when he was announced as part of the starting lineup for the Predators. But the crowd saved their best for the pregame tribute video the Canadiens put together.
Bon retour P.K.! / Welcome back P.K.! — Canadiens Montréal (@CanadiensMTL)March 3, 2017
From the press gallery you couldn't hear what was being said on the video because the crowd was so loud. And once it ended and Subban's face was shown on the videoboard—with tears streaming down his cheeks—the ovation grew into chants of his name once more, with Subban thanking the crowd and saluting them with his stick.
The crescendo of adoration likely would have gone on longer had Canadiens in-arena announcer Michel Lacroix not signaled it was time to move on to the anthems with a "Merci P.K., thank you."
If there was ever a doubt that Subban loved the Montreal Canadiens and their fans as much as they loved him, it was erased by the 90-second closeup of him trying and failing to control his emotions.
The first few times Subban touched the puck there were cheers and chants, but the crowd didn't really erupt until his name was announced for an assist on Ryan Ellis' powerplay marker.
After that, the crowd seemed a bit emotionally drained, and with the Predators holding a decided advantage in the run of play for the first 40 minutes against a sleepy-looking Habs team, it took a hard-working shift by Brendan Gallagher with just under 11 minutes into the third period to get them back into it. Gallagher ended the shift by busting his 10-game goal droughtwith a wraparound.
With the game tied, a win within reach, and many more beers ingested, a large portion of the crowd turned on Subban from then on, raining down a cacophony of boos mixed with cheers whenever he touched the puck.
Canadiens fans know Subban well, and if there's anything he does well, it is make a difference in big games. After ringing a shot off the crossbar, and sending a cross-crease pass to a Predators forward that was sent wide with a yawning cage, it was clear that if anyone was going to find a way to end the game for the Predators, it would be him.
But in the final minute with Subban on the bench after two minute-long shifts separated by about 15 seconds, Paul Byron stole his spotlight, earning the Canadiens their first regulation win since Jan. 31.
There are those that will write stories about closure and moving on after this game; Subban said himself after the emotional affair was complete that he was ready to move on, but I would venture that most fans feel as if a wound has been re-opened a little. And Subban sure didn't look ready to move on when the crowd was serenading him as only Montreal can.
For all the ink spilled early in the season when Shea Weber was red hot, it doesn't feel like Montreal is ready to move on from Subban, either. Whether you recognize his status as one of the best defensemen in the game or not, Subban is a generational athlete in Montreal in terms of his connection with the fans and community here.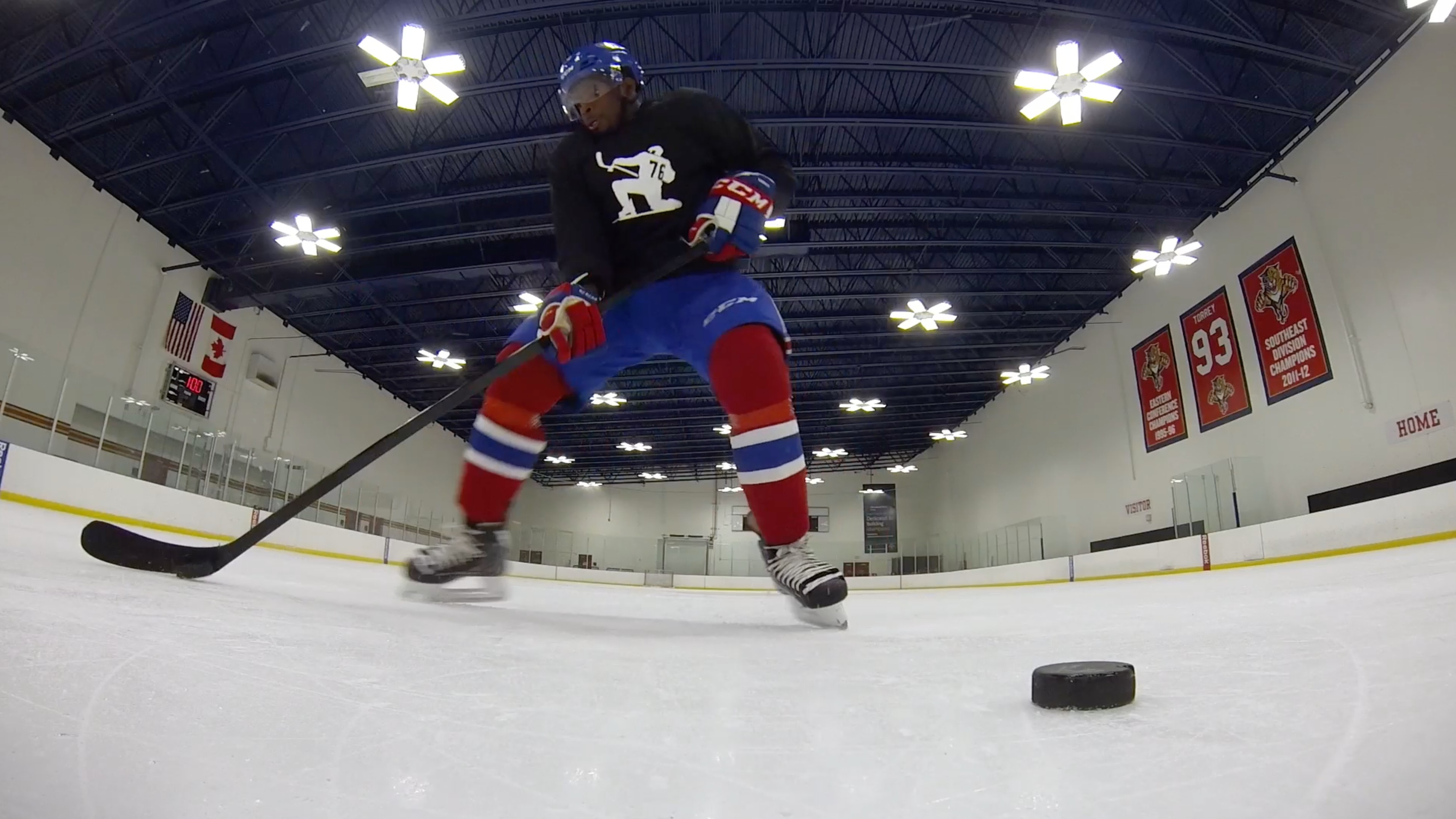 As incredible as Subban was on the ice as a Canadien, his impact off it might have been even greater. Between his relationships with Élise Béliveau and the Montreal Children's Hospital, to how he conducted himself with fans on an everyday basis, Subban was considered Montreal's greatest citizen.
That's a void that hasn't been, and likely can't be filled any time soon. And I got the impression that the feeling on that goes both ways.
While he clearly loves his new club and teammates—something he hammered home pre- and post-game—and he will go on to do great things in Nashville, Montreal will always be P.K.'s heart and home, and there will always be a vacuum left by his absence.