Medical students from Dalhousie University are lobbying PEI for patients to have free access to the abortion drug Mifegymiso.
Members of the Dalhousie medical student society wrote an email to PEI's legislative assembly asking for leaders to meet up and talk about reproductive access, and to ask that Mifegymiso be added to the provincial formulary.
Jessica Pinkham, a third-year medical student at Dalhousie, argues that the drug is cost-effective, safe, and will increase access to abortion for women living in rural areas of PEI.
"This medication has been approved by Health Canada and is recommended by the Canadian drug review as it is safe, effective and cost-effective" Pinkham wrote in the email to legislators. "It was calculated to be $961 less per patient than a surgical abortion"
Mifegymiso, also known as RU-486, was authorized by Health Canada in July 2015, and has been available on the market since January. Currently, it costs about $300.
While PEI just recently announced that they would be offering abortions services, the province is still debating whether it wants to cover the costs of the abortion medication. Other provinces such as Alberta, Manitoba, Ontario, and Quebec have already committed to offering it for free.
Historically, the Maritime provinces have been slow to abortion rights, with PEI being the last to offer abortion services.
Starting in the 80s, PEI experienced an anti-abortion movement that lasted decades. The status quo was firmly set when in 1986 the province's only Therapeutic Abortion Committee was shut down after residents voted to remove it. When the Supreme Court of Canada decriminalized abortions nationwide in 1986, the Legislative Assembly of PEI, with overwhelming public support, passed Resolution 17, which declared "any policy that permits abortion is unacceptable."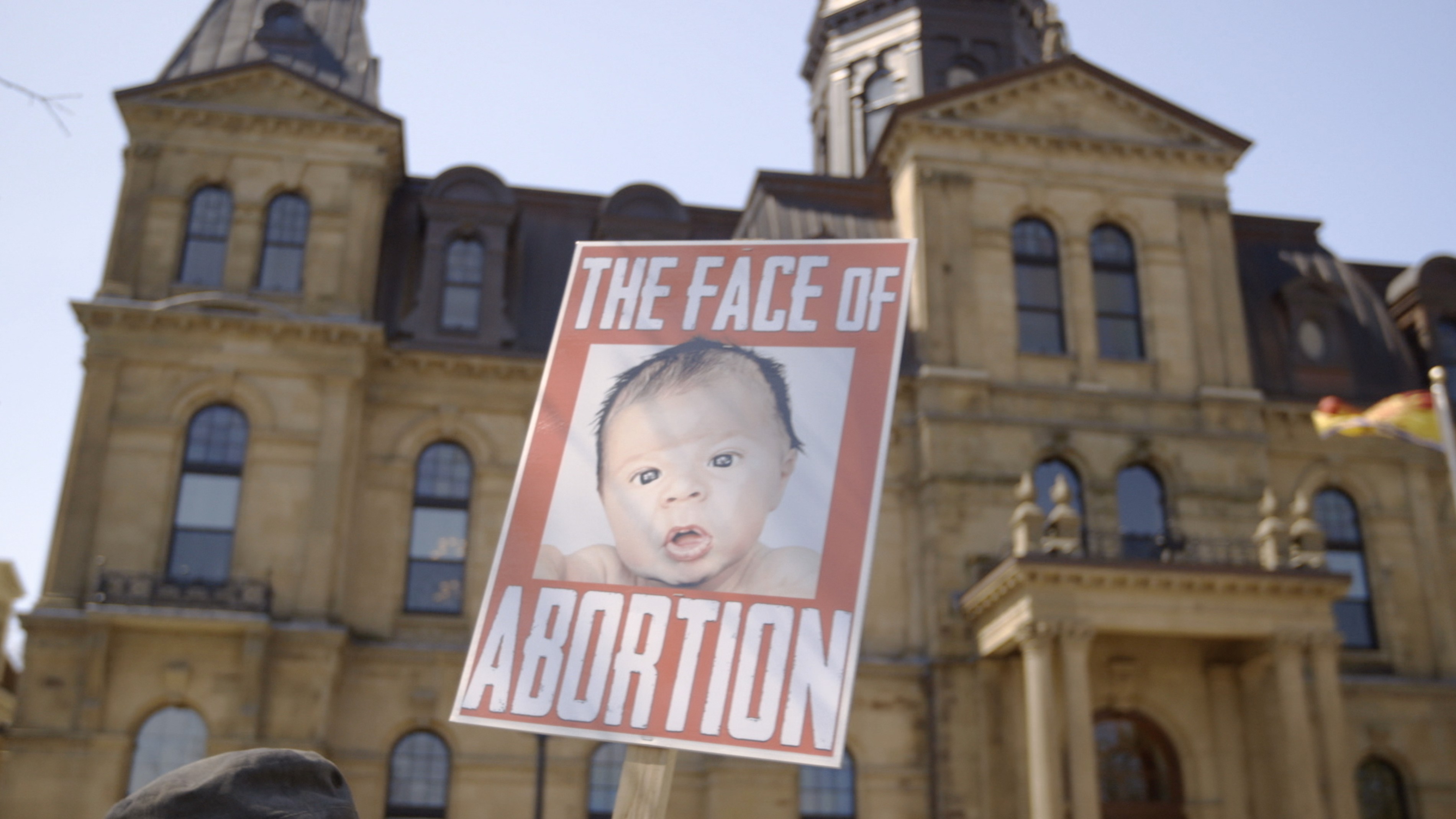 Over the last decade, groups like the PEI Reproductive Rights Organization keep the debate alive. In 2014, a study headed by researcher Colleen MacQuarrie, revealed harrowing accounts by PEI women. MacQuarrie found that women were self-poisoning and inflicting harm on their entire bodies in order to expel unwanted fetuses.
"One 14-year-old girl punished her body every day for two weeks," MacQuarrie told VICE at the time. "She was not going to carry that pregnancy though. She knew that if her periods didn't come back, she would have to kill herself."
In 2015, the story of Courtney Cudmore garnered international attention, and sparked debate all throughout the province and country. When the medication she took to induce an abortion failed, her doctor subsequently refused her medical treatment. The doctor told her "we are not comfortable" dealing with her situation, and instead directed her to a clinic in Halifax.
At the time, the Island offered to pay for medical services for women willing to make the four hour drive to Halifax. In June of 2015, Premier Wade MacLauchlan announced a new agreement with a New Brunswick hospital that gave women another option. Now, instead of a four hour drive, it was two. It was a band-aid solution that was heavily criticized.
Finally in 2016, for the first time in 35 years, PEI allowed for abortions to be performed. But it was only after nearly being sued by abortion advocates arguing that PEI's policy on abortion violates residents' rights to equal access to healthcare under section 15 of the Canadian Charter of Rights and Freedoms.
While members of the medical students association are glad to see PEI has finally brought down the barriers for women in need of abortion services, they still feel more can be done.
"Being from PEI…and then also becoming more involved in the health care system through medical school, I've seen, first-hand, women go through the decision to go ahead with a therapeutic abortion," Pinkham said in her email. "It's so multifaceted that I just think there should be other options as well as a surgical abortion."
Follow Moses on Twitter.