Infowars
Conspiracy theorist Alex Jones responded to Twitter's seven-day platform ban Wednesday by posting a video to Twitter in which he blasted the company for its ineffectual attempt to shut him down.
Twitter announced its decision late Tuesday, saying it had restricted Jones' personal account after he posted a link to a Periscope video in which he told supporters to get their "battle rifles" ready against antifa, the mainstream media, and "Chicom operatives."
The network said the tweet violated its rules, and they asked Jones to delete the post. He did, and that triggered a seven-day period during which he won't be able to tweet, retweet, or like any messages.
His account will remain online, however, and he'll be able to use the direct messaging function as usual.
But hours after the restrictions went into effect, Jones posted a 13-minute video via the Infowars Twitter account, decrying what he sees as another part of Silicon Valley's efforts to censor him.
"On Twitter, we have been so careful even to follow their anti-free speech, university SJW rules, so a video about Donald Trump needing to take action against web censorship, that gets flagged and gets us suspended for seven days," Jones says in the video, adding: "I guess Dorsey is toying with us, or his people are."
In the video, Jones details how he found out about Twitter's decision and seems to suggest that Twitter told him they may shut down his account completely — which is likely if he continues to breach the rules.
Some questioned why Twitter didn't immediately ban Jones from the platform indefinitely for the violation.
Twitter has been under significant pressure to ban Jones in recent weeks after companies including Facebook, YouTube and Apple all blocked the right-wing agitator from their platforms. Twitter and Dorsey have tried to explain the company's decision-making process but with mixed results.
With many online avenues shut off, the Infowars app, which is still available via the Apple and Google app stores, has seen its popularity spike.
Jones can also still reach an audience via Infowars.com, though the website did come under attack earlier this week and was knocked offline for a short period.
Jones accused a cabal of Chinese communists, Hollywood and the left for the "hack attack."
Framing media restrictions on his output as a war, Jones said Wednesday: "Infowars is now a rallying cry for free speech in Americana, so I am very honored to be under attack."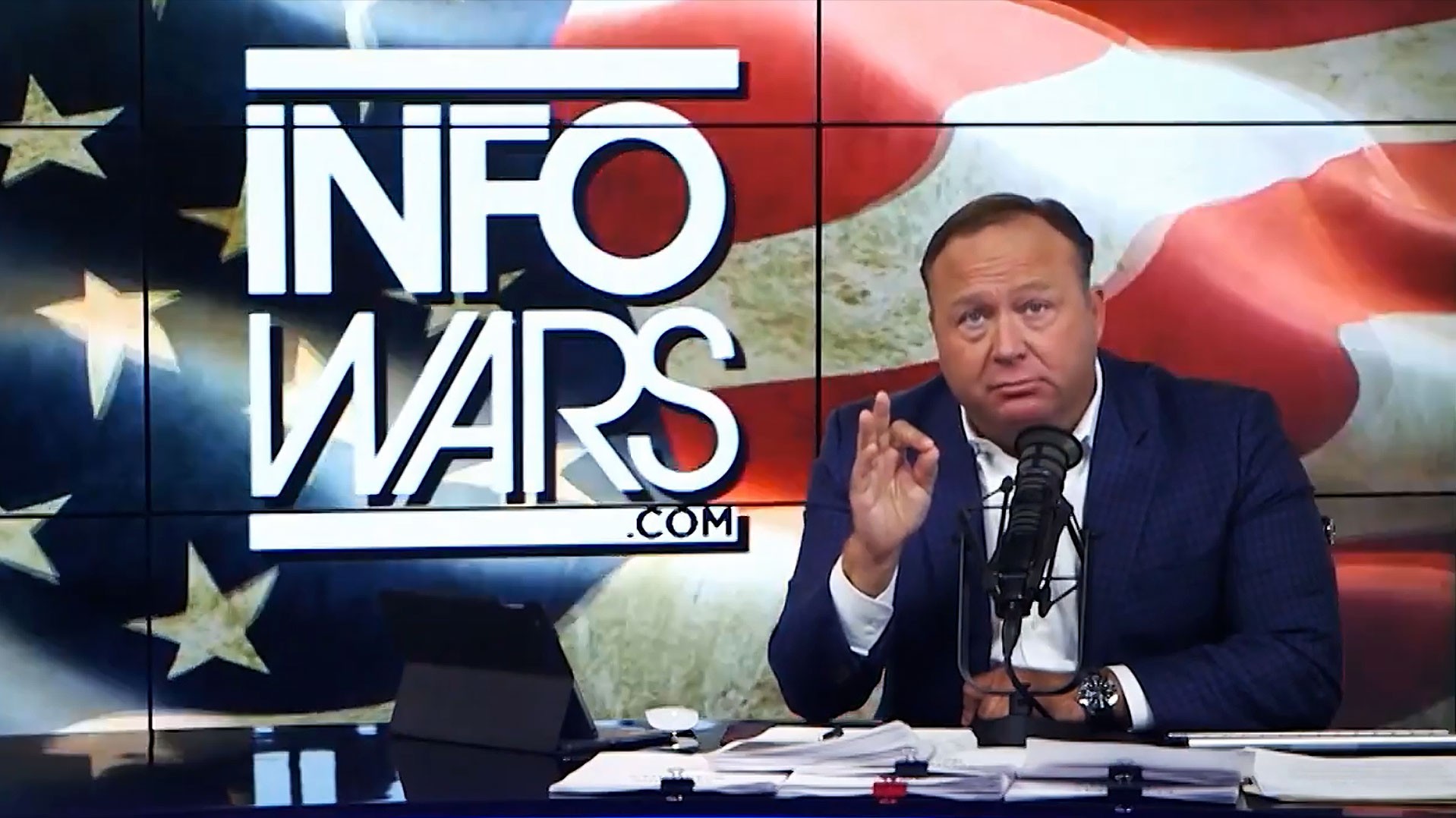 Cover image: A screengrab of the 13-minute video posted to Twitter by Alex Jones following his Twitter ban.