SILSBEE, Texas — Normally, the airmen of the Navy's HM-14 unit spend their days deliberately setting off mines. A mine countermeasures team, they're often deployed to clear mine-ridden areas.
But on Saturday, as the Neches River crested, VICE News flew with the Norfolk, Virginia-based unit to Silsbee, Texas on a CH-53 "Sea Dragon" helicopter to bring seven tons of water and readymade meals to an aid distribution point. Because their helicopter is capable of heavy lifts, their unit was re-assigned to San Antonio to assist with the Hurricane Harvey response.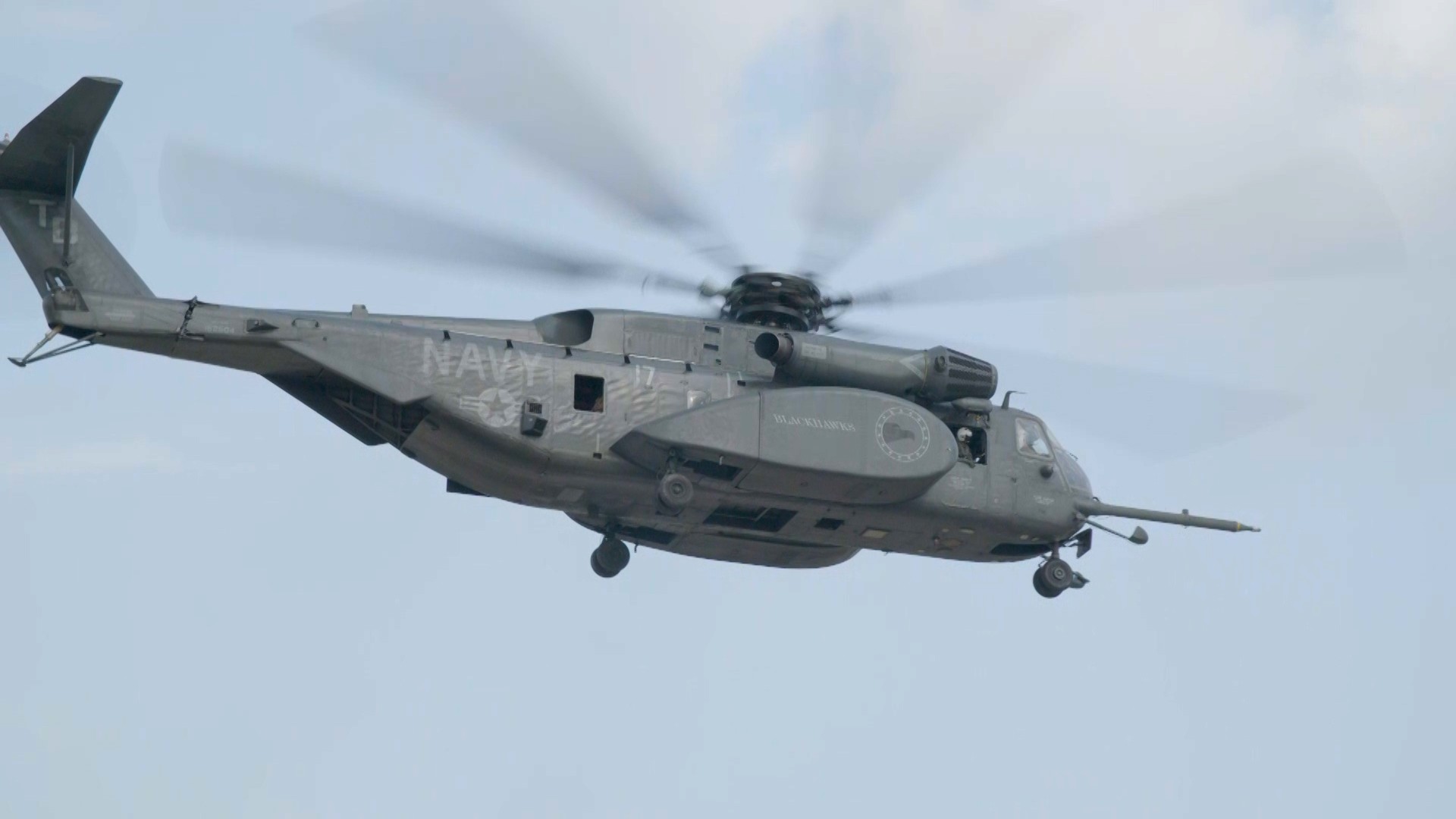 About 6,600 people live in Silsbee, which is located about 100 miles Northwest of Houston. To get to Beaumont, the nearest large town, you need to drive south through Lumberton. Normally, that's a 10-minute drive. Because many of the main roads are impassible, getting there now takes over an hour.
The main bridge in and out of town has also partially collapsed, and is awaiting a structural inspection before it can be reopened. Silsbee Chief of Police Waylan Rhodes even had to take a helicopter to get to work.
On Saturday night, Rhodes told VICE News, at least 300 cars full of families affected by Harvey came to the distribution point to pick up supplies. Many of these families were not from Silsbee, but had evacuated from nearby towns.
Sandra Wells, the manager of Silsbee's Dairy Queen, told VICE News the restaurant had sold out of all food. Wells has deep roots in the area. After her father's house in Beaumont was flooded, many of her nieces and nephews lost their recently purchased school supplies uniforms. Saving for those uniforms, Wells said, was a tremendous challenge since many in her family are not working.
A FEMA spokesperson told VICE News that authorities in Hardin County, where Silsbee is located, are still in the "response phase," meaning that the agency is letting state and local first responders take the lead in assisting with evacuations and rescues. Once the flooding stabilizes, the spokesperson said, FEMA will send agents to assist with rebuilding.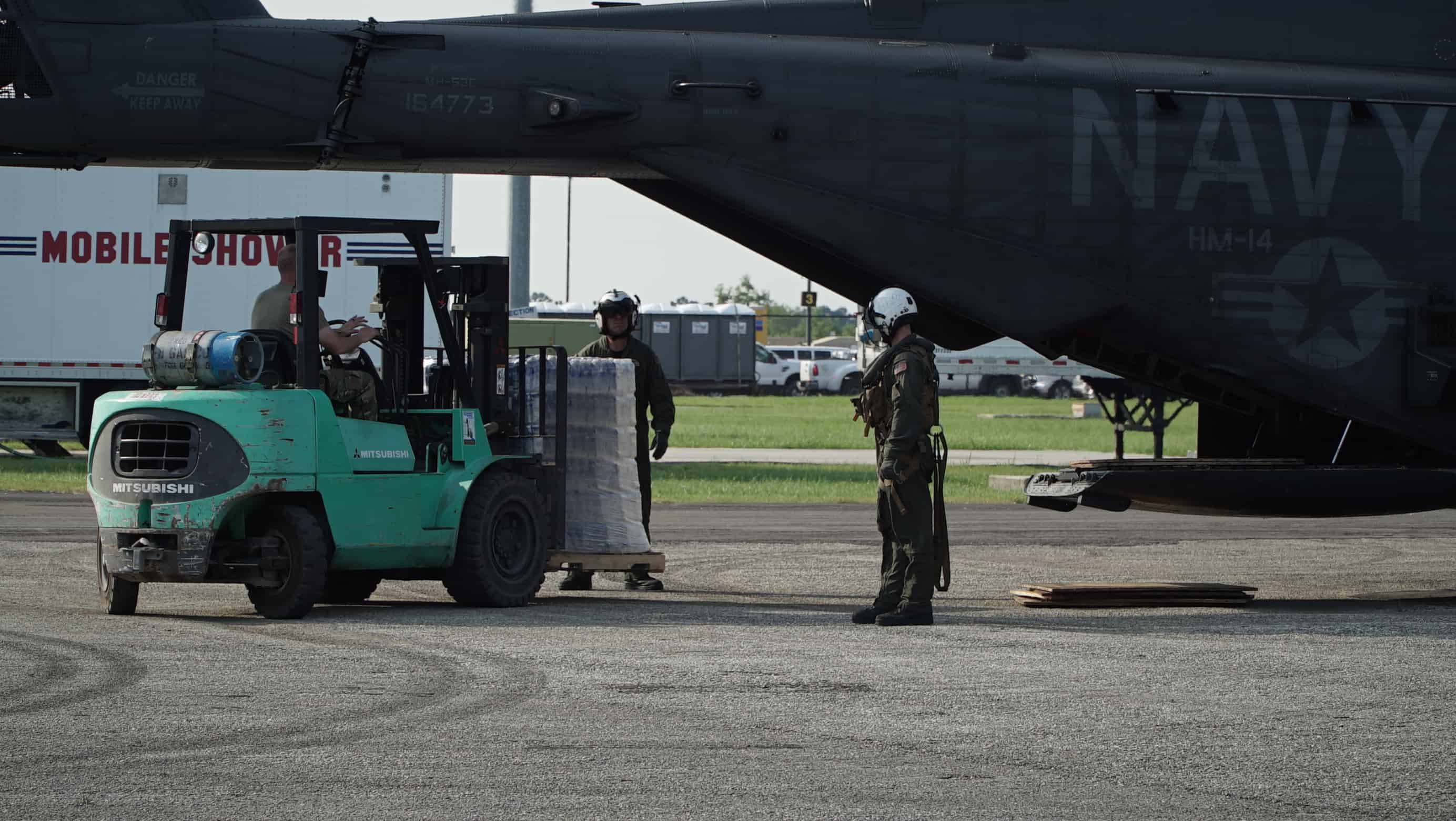 Oliver Noble and Carter Sherman contributed reporting. All photos from VICE News.