Democratic candidate Danica Roem is poised to become America's first openly transgender state legislator after defeating the notoriously anti-LGBTQ and longtime incumbent Republican Robert Marshall in Virginia's House of Delegates race on Tuesday.
Marshall, who once referred himself as Virginia's "chief homophobe," had held the position for more than two decades and recently introduced his own version of a "bathroom bill" to the state legislature. Marshall also specifically targeted Roem's gender identity during the election, refusing to debate her, and repeatedly calling her "he."
"You can't change your sex, it's not even a debatable proposition," Marshall insisted to The Intercept Tuesday outside a polling place in Gainesville.
Read more: Democrat Ralph Northam wins Virginia governor's race
With all votes registered outside of absentee ballots, Roem led Marshall 54.59 percent to 45.36 percent to win Virginia's 13th district.
"Discrimination is a disqualifier," Roem, a former journalist who also sings in a heavy metal band, told the Washington Post Tuesday evening. "This is about the people of the 13th District disregarding fear tactics, disregarding phobias … where we celebrate you because of who you are, not despite it."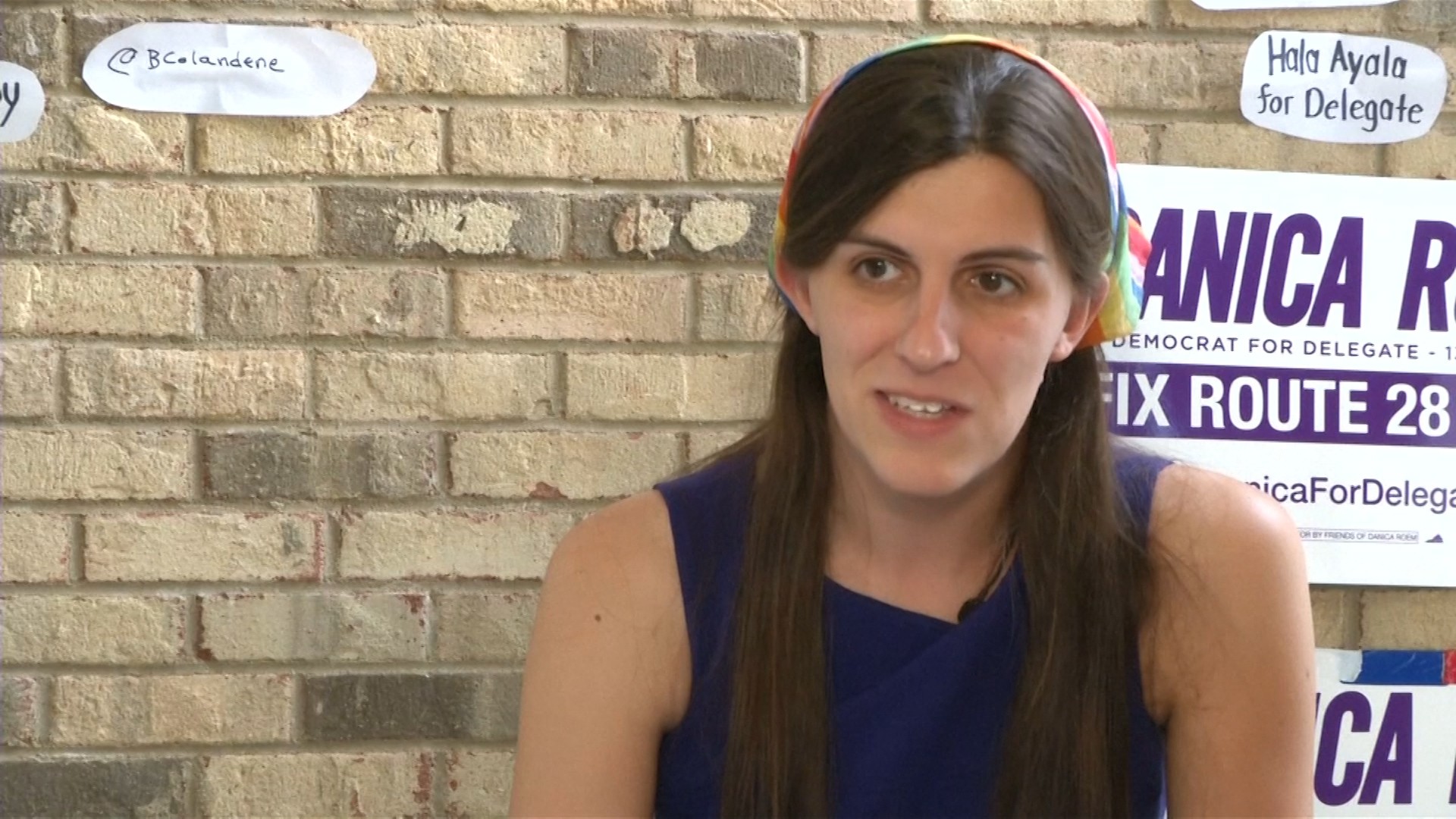 Marshall acknowledged his loss in a statement posted to Facebook Tuesday night.
"For 26 years I've been proud to fight for you, and fight for our future," Marshall wrote. "Though we all wish tonight would have turned out differently, I am deeply grateful for your support and effort over the years.
"I'm committed to continue the fight for you, but in a different role going forward," he concluded.