This segment originally aired Feb. 22, 2017, on VICE News Tonight on HBO.
After a series of immigration raids in cities that limit immigration enforcement — including New York, Austin, and Los Angeles — tensions are escalating between the Trump administration and sanctuary jurisdictions the president has repeatedly threatened to defund. Adding to that tension are the recently released documents from the Department of Homeland Security that outline a new enforcement strategy that targets illegal immigrants who have broken the law in any way.
Despite DHS chief John Kelly's assurance that there will not be mass deportations, some state governments are being proactive. In California, which is home to 3 million undocumented immigrants, Democrats are pushing a bill to significantly restrict local law enforcement's cooperation with federal immigration authorities, effectively creating the country's first sanctuary state.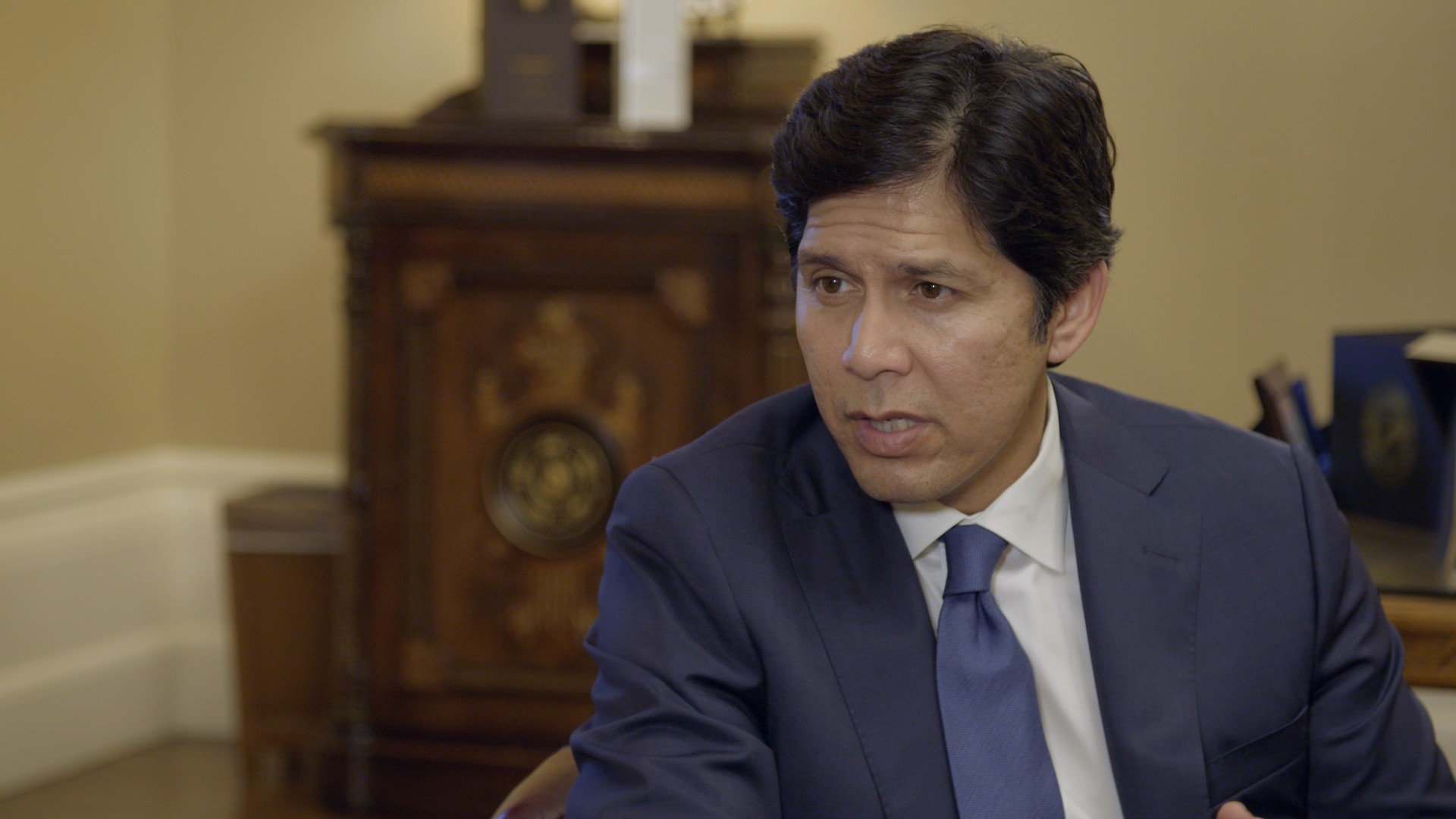 Kevin de León, the son of undocumented immigrants and the leader of the California Senate, authored Senate Bill 54. "We don't want to fight with the president, but we will defend the progressive policies, the people, and the values of California," he told VICE News.
Hundreds of municipalities nationwide have legislation that limits local law enforcement's ability to assist federal immigration officials, but the magnitude of Senate Bill 54 is what makes it unprecedented. California currently receives $368 billion in federal funds, and it's not clear from Trump's executive order how much the state would lose if it passes SB 54. "I think people are afraid, 'Oh my god, we are gonna lose all our money,' when in fact that's not true," said Dan Reeves, Kevin de León's chief of staff.
Although SB 54 is widely supported in California, it has met significant opposition from rural counties. Police, for example, are worried the bill would make them unable to pursue dangerous illegal immigrants. "It puts sheriffs in a really precarious situation," said the president of the State Sheriffs' Association, Donny Youngblood.