Photo by Samuel Corum/Anadolu Agency/Getty Images
Calls to remove Confederate flags and monuments from public grounds first gained momentum after the Charleston church shooting in 2015, when images of convicted murderer and self-labeled white supremacist Dylann Roof posing with the Stars and Bars spread far and wide. But last weekend's "Unite the Right" rally in Charlottesville, Virginia—a protest supposedly meant to oppose the removal of a statue of Robert E. Lee that quickly escalated into a violent clash between white supremacists and counterprotesters—has brought that debate to a boiling point.
Afraid of drawing violence to their hometowns, city and state officials across the country are moving quickly to take down monuments to the Confederacy in their own backyards. Baltimore officials removed all of the city's Confederate statues in one fell swoop Wednesday morning, a move that's inspired government officials elsewhere in the US to rid public grounds of vestiges of the Confederacy.
Here's a list of every monument—from small plaques to imposing statues—local municipalities are removing following the turmoil in Charlottesville.
Florida
Last month, the Hillsborough County Commission in Jacksonville, Florida, voted to remove Memoria en Aeterna, a towering marble sculpture that sits outside the county courthouse, according to the Tampa Bay Times. The statue—featuring two Confederate soldiers and a massive obelisk—is slated to be relocated to a private cemetery in nearby Brandon, Florida. However, the commission decided Wednesday it would leave the statue in place if a private fundraising effort to pay for the removal fails.
On Monday, the United Daughters of the Confederacy removed their own statue of "Old Joe"—a monument to fallen Confederate soldiers—from outside a county administrative building in Gainesville, the Gainsville Sun reports. It's since been relocated to a private cemetery.
Jim Gray, the mayor of Lexington, Kentucky, announced Saturday that he would move to relocate all of the city's Confederate statues. Plans to remove the statues were already in place, but Gray said the violence in Charlottesville "accelerated the announcement I intended to make next week."
---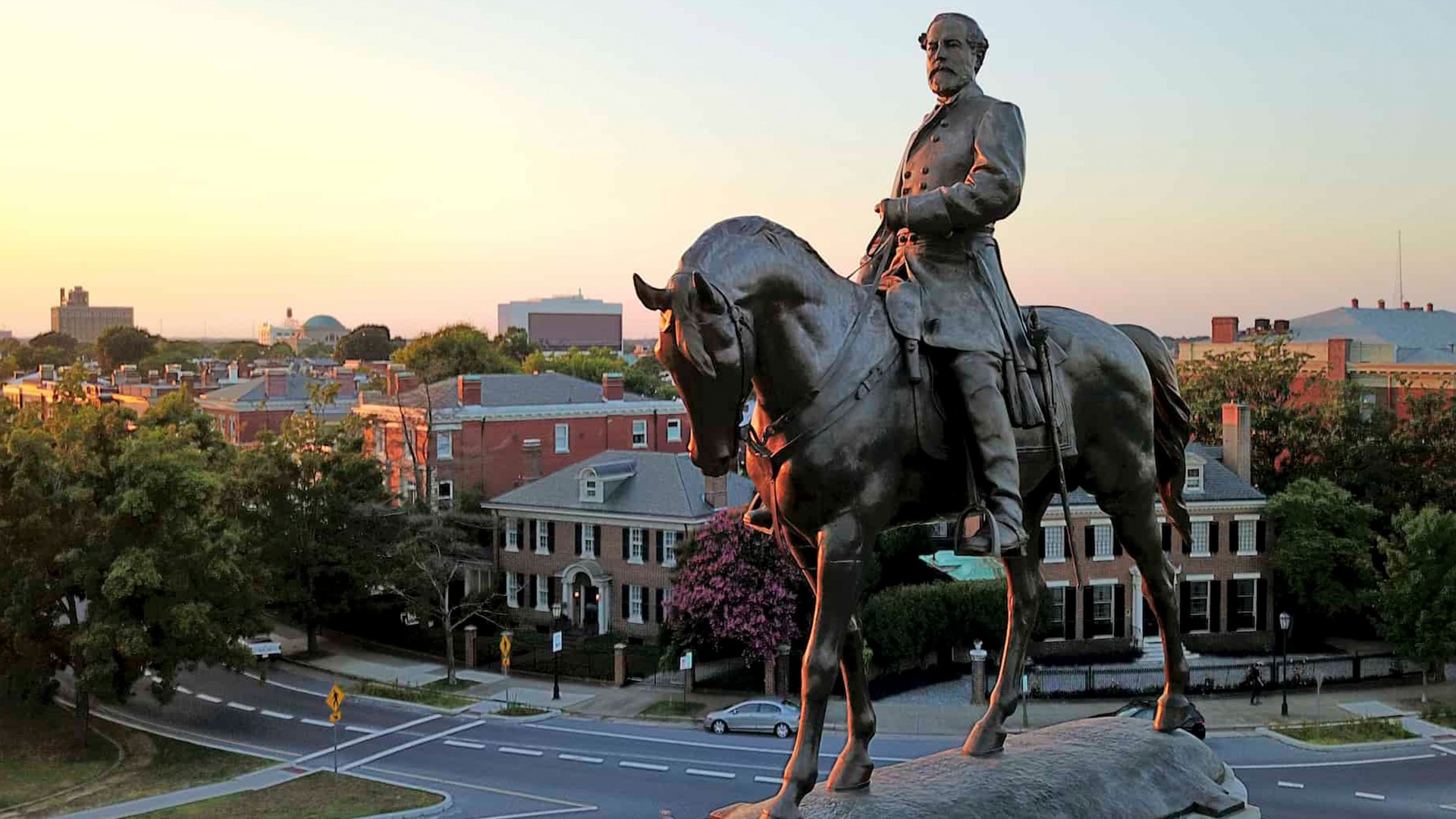 ---
In the early hours of Wednesday morning, Baltimore took down all four of the city's Confederate monuments, whisking them away without revealing its plans to do so. Mayor Catherine Pugh garnered the unanimous backing of the city council when she ordered the statues removed, telling the Baltimore Sun, "They needed to come down."
"My concern is for the safety and security of our people," she added.
New York governor Andrew Cuomo is removing busts of two Confederate generals from an outdoor sculpture gallery in the Bronx, the New York Post reports. Cuomo announced Wednesday he'd pull the monuments of Robert E. Lee and Stonewall Jackson from their spots in the CUNY Hall of Great Americans to show that New York "stands against racism."
"There are many great Americans, many of them New Yorkers worthy of a spot in this great hall," Cuomo wrote on Twitter. "These two confederates are not among them."
Though the monument wasn't housed on public grounds, a church in Brooklyn removed a plaque dedicated to Confederate general Robert E. Lee on Wednesday, the New York Post reports. Officials at St. John's Episcopal Church said they took down the plaque—erected in 1912 to commemorate the time Lee spent stationed in the church—in response to the rally in Charlottesville.
Activists at an anti-racism protest in Durham, North Carolina, pulled down a Confederate statue outside the city courthouse on Monday, CNN reports. One demonstrator scaled the monument and tied a rope around the metal sculpture of a Confederate soldier, allowing those below to pull it from its base, severely damaging it. Four people have been arrested in connection with what authorities view as a criminal case of rioting and property damage.
On Tuesday, North Carolina governor Roy Cooper announced he'd push to have every Confederate monument in the state removed, citing the "horror" that played out in Charlottesville. He's urging the state legislature to repeal a law that prohibits the removal or relocation of monuments. "We cannot continue to glorify a war against the United States of America fought in the defense of slavery," Cooper wrote. "These monuments should come down."
Los Angeles's famed Hollywood Forever Cemetery removed a monument honoring Confederate veterans on Wednesday, the LA Times reports. Hundreds of activists had urged the cemetery to take it down, and some had threatened to drop by the site and vandalize it themselves. It's been moved to an undisclosed location.
Follow Drew Schwartz on Twitter.
UPDATE 8/17: This post has been updated to include New York governor Andrew Cuomo's comments.
For more of our coverage on Charlottesville, check out VICE News Tonight's "Charlottesville: Race and Terror":