Photo via Facebook
Update, 9/6/2017: New York State's Department of Environmental Conservation denied water certification for the Valley Lateral Pipeline, which would fuel the Wawayanda power plant. The DEC denied the permit because it said the federal government's environmental review had not considered the impact of greenhouse gas emissions the project would generate. CPV has said it plans to open the plant on schedule and operate on backup fuel pending the pipeline's approval; however, the plant's air permits only allow the use of backup fuel for up to 30 days.
Environmentalists across the country celebrated news of New York Governor Andrew Cuomo's ban on fracking in 2014, which made New York the first state with significant natural gas resources to do so. But few New Yorkers realized that plans had already been approved for a new project to build the largest natural gas power plant in the state.
"Does New York City realize they're about to be locked into fracked gas for the next 40 years? I don't think they do," Pramilla Malick told VICE Impact.
Malick is chair of Protect Orange County, a local community organization trying to halt construction of the Valley Energy Center, a $900 million project of the Maryland-based company Competitive Power Ventures (CPV).The 680-megawatt plant would run primarily on fracked gas, transported through Millennium Pipeline's 7.8-mile extension to connect the plant to an existing gas pipeline.
According to the state's Department of Environmental Conservation's records, the short pipeline's route will cross 16 streams and wetlands, though local activists say that many other water bodies the pipeline would cross have not been put under the DEC's jurisdiction, putting the figure closer to 60.
The new plant is in Wawayanda, an historically agricultural town of about 7,000 residents in Orange County, in southern New York. The county is part of the "black dirt" region, an area of extremely fertile soil, the remnant of an ancient glacial lake. Orange County is one of the largest dairy suppliers to New York City, and agricultural products from the area are sold throughout the state.
"Between the noise and my asthma, I don't want to live here once that plant starts up. But who's going to buy my house? Who would choose to live two miles from a power plant?"
Residents worry that the rural town's infrastructure isn't built to handle the influx of development it has seen over the past several years. Many Wawayanda residents have private wells, and a leak could pollute nearby drinking water. Slate Hill, the hamlet in Wawayanda where the plant is located, does not have a municipal water system, meaning nearby residents do not currently have a public water source to turn to if a well were contaminated.
---
Check out more videos from VICE: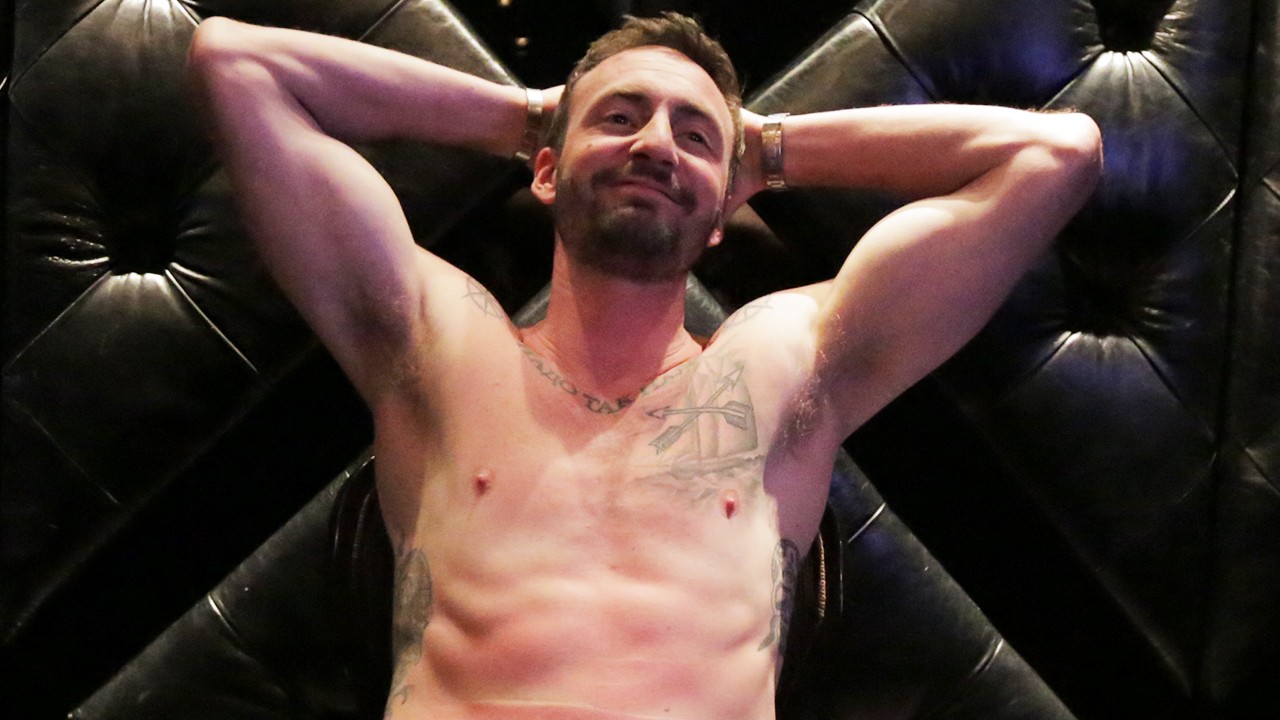 ---
The CPV plant is being built on a wetland that serves as a recharge area for the Wallkill river aquifer, which provides water to 6000,000 people. The site was previously designated a critical environmental area for its ecological and cultural resources, including habitat for bog turtles and the endangered Indiana bat, and a burial ground for the Ramapough Lenape nation.
One local resident in her 60s, who prefers not to be named because her husband is a public employee, already lives near a chemical plant owned by Balchem, which produces chemicals used in fracking, among other things; the hum of the nearby facility can be heard from her house.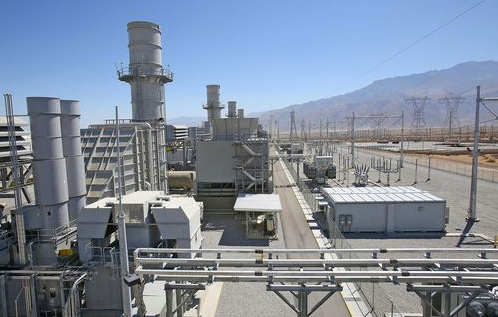 She says that if the power plant also becomes operational, she and her husband will be forced to move, leaving the home his family has owned for more than 200 years.
"Between the noise and my asthma, I don't want to live here once that plant starts up," she said. "But who's going to buy my house? Who would choose to live two miles from a power plant?"
Demand for natural gas doesn't just mean more drilling - the new gas has to go somewhere, triggering a domino effect of related infrastructure, including pipelines, compressor stations and power plants. The new CPV plant will require use of 100-150 new fracking wells per year. CPV claims, however, that its plant will replacing older plants, resulting in lower net emissions.
"When the CPV Valley becomes operational, it will displace older, less efficient and higher emitting gas plants currently in operation," CPV representative Jennifer Villarreal said via email.
But the Times Herald reported in January that CPV's Vice President of External Affairs, Tom Rumsey, stated that the Wawayanda plant could compensate for the planned closure of the Indian Point nuclear plant by 2021. Nuclear power does not emit greenhouse gases.
Proponents of the new plant say it will bring jobs to Orange County, and encourage further development.
"We recognize that new business brings new jobs to sustain our residents here in Orange County," said Maureen Halahan, president of the business development organization Orange County Partnership.
According to CPV, the plant's construction has generated 850 local, union jobs; once the project is complete, that number will drop to between 20 and 30 full-time jobs, CPV estimates.
In his 2017 "State of the State" policy book, Governor Andrew Cuomo said New York "must double down by investing in the fight against dirty fossil fuels and fracked gas from neighboring states".
At an August 10 rally organized by Protect Orange County, 350.org co-founder Bill McKibben addressed attendees: "Governor Cuomo got lots of credit for banning fracking in the State of New York…But it makes no sense to say you're banning fracking in New York, and then build a power plant that demands that you go frack somewhere else to do it." Request for comment from Gov. Cuomo's office hadn't been returned by the time of publication.
"You can't trade poisons and trade victims and declare it an environmental victory," Malick says.
Local organizers have been fighting the CPV project for the better part of a decade. Residents picket at the construction site every Saturday. In 2015, six local protesters were arrested for blocking entry to the site, including the actor James Cromwell.
Key drilling sites in Pennsylvania, Texas and Montana have been ground zero for some of fracking's risks - like contaminated water, earthquakes, public health effects, and explosions.
During the resulting trial, Dr. Anthony Ingraffea of Cornell University, testifying on the implications of the new plant for the climate, stated that using the most conservative leakage rate estimate, the CPV Valley Energy Center alone would raise the overall greenhouse gas emissions for the entire state by over 10%.
Environmentalists have raised questions about how the state will make up for this difference in order to meet greenhouse gas emissions goals. The Wawayanda plant is seen as a key energy source to replace the Indian Point nuclear power plant as part of the Cuomo administration's plan to close the facility by 2021.
Key drilling sites in Pennsylvania, Texas and Montana have been ground zero for some of fracking's risks - like contaminated water, earthquakes, public health effects, and explosions. But as the glut of gas has grown in these places over the last few years, new fracking infrastructure has expanded into surrounding states, bringing natural gas into other communities, and many of those risks along with it.
READ MORE: Rural America Hates Pipelines Too
Now, Protect Orange County's last hope for stopping the plant through administrative channels may be the pending water quality certificate from the state DEC for Millennium's Valley Lateral pipeline needed to fuel the plant. The DEC denied a water permit for the Constitution Pipeline last year, and one for Northern Access Pipeline earlier this year, making Wawayanda's protesters hopeful for a similar outcome. The state agency must decide on the water permit by August 31st, meaning Protect Orange County could soon see a resolution in its multi-year fight.
The power plant is nearly complete; a passerby could easily assume the plant is finished, or even operational. A roadside sign near the power plant promoting Protect Orange County's weekly picket reads, "It's not too late!".
Visit Protect Orange County's website for more information about the campaign and upcoming events.