As a half-Indian kid growing up in the Chicago suburbs, butter chicken was my jam. When my family went to an Indian restaurant, I would go straight for the dish—it felt like the most approachable food on the menu (just roasted chicken in a vaguely Indian-tasting tomato cream sauce), and I knew that it wouldn't burn my taste buds off. I ate it so frequently that a good butter chicken became the sole factor by which I'd deem an Indian restaurant "authentic."
It turned out that I wasn't alone. The Encyclopedia of Food and Culture declared that tandoori cuisine is the most recognizable type of Indian food around the world, which I guess makes butter chicken (a.k.a. chicken tikka masala, or murg makhani) a kind of poster child.
So when I found out that this dish was actually created by a Pakistani refugee 70 years ago, it shook my world a bit. How can a dish so young and of such singular origin be so iconic and so representative of an entire cuisine? In the context of a 9,000-year-old society, that's like saying the iconic American dish is chicken-and-waffles–flavored potato chips.
In the context of a 9,000-year-old society, that's like saying the iconic American dish is chicken-and-waffles–flavored potato chips.
The actual creation of butter chicken dates back to the 1920s and 30s in the city of Peshawar, which was in the British Indian state of Punjab at the time. An inventive young man by the name of Kundan Lal Gujral opened a takeout restaurant called Moti Mahal, serving mostly kebabs and rotis cooked in a tandoor oven. When an older customer asked for a lighter dish, Gujral marinated chicken in yogurt and spices and cooked it in the tandoor, and tandoori chicken was born. There was no refrigeration in shops like Moti Mahal, so cooked tandoori chicken would hang near the tandoor, drying out and spoiling quickly. As a solution, Gujral created a gravy—made from tomato, cream, butter, and spices—to keep it moist. Now, we know this dish as butter chicken.
Gujral successfully ran Moti Mahal in Peshawar for 20 years, until the British Partition of India in 1947, wherein Britain ended its 300-year rule of India and split the nation into two separate territories based on religion: a Hindu-majority India and a Muslim-majority Pakistan. Unsurprisingly, there were a few side effects to the Partition, namely brutal violence between Muslims and Hindus and one of the largest mass migrations in history. Gujral's home in Peshawar was now in Pakistan; since his family was Hindu, they fled to India. Gujral settled in Delhi, where he sought to recreate Moti Mahal.
Moti Mahal was the first restaurant in Delhi to have an above-ground tandoor, and also became one of the first Indian restaurants geared toward its burgeoning middle class. Food historian Colleen Sen explains that at that time, there were only dhabas (roadside food stands) and fine-dining Western restaurants (almost exclusively in hotels). "He didn't invent tandoori cooking, but he elevated it," Sen told me. "He made things people would eat on the street and served it in a nice restaurant."
Moti Mahal became a go-to stop on a number of world leaders' visits to New Delhi; guests included Prime Minister Jawaharlal Nehru and his daughter Prime Minister Indira Gandhi, as well as President Nixon and the then-king of Nepal. These high-profile visitors helped to spread awareness of tandoori cuisine around the world as well as cement butter chicken's status as the most well-known Indian dish. In 1966, less than 20 years after Moti Mahal fled to Delhi, the first tandoori restaurant opened in London.
Moti Mahal was so influential, as food writer Madhur Jaffrey writes in her memoir Climbing the Mango Trees, that it inspired almost every major Indian restaurant in the world to include tandoori cuisine.
"There is no such thing as 'authentic' Indian food. For every Indian, authentic food is what your mom made you."
Today, butter chicken is still ubiquitous. But can it be considered an authentic Indian food?
"There is no such thing as 'authentic' Indian food," Jessi Singh of Babu Ji in New York City and San Francisco told me. "For every Indian, authentic food is what your mom made you." Singh serves a dish called "Unauthentic Butter Chicken," a tongue-in-cheek play on the questionable designation of the dish as Indian food. "It's so fascinating how our cuisine has been influenced by other cultures," Singh said. "Every 50 to 100 years, somebody came in and changed our cuisine… It's why food is different every 100 kilometers in India."
READ MORE: Meet the Godfather of Indian Pizza
Singh's recipe is so brazenly inauthentic, it doesn't even include butter. "If it has a lot of ghee or oil, it tastes good for a minute, but then you regret it afterward; you feel very sick," he told me. His butter chicken gravy is made by simmering milk with tomatoes, garlic, ginger, spices and Kashmiri chili for many hours until smooth and creamy. He adds the chicken, which is cooked separately, at the last minute.
Singh's comment about how Indian food has been influenced by other cultures reminded me of this quote I love from food historians Massimo Montanari and Jean-Louis Flandrin: "Every culture is contaminated by other cultures; every tradition is a child of history and history is never static." It's why chamoy— which came from Chinese immigrants' salted plums—is a staple of Mexican street food, and why tomatoes—brought back from Peru by the Spanish—are popular in Italian cuisine. And it's why butter chicken is now the most recognizable Indian food, even though it's relatively new and was created by a Pakistani refugee.
MAKE THIS: Chicken Tikka Masala
Does knowing all of this ruin butter chicken for me? Hell no. Learning the history behind butter chicken opened my eyes to how meaningless "authenticity" is when it comes to food. Who gets to decide what authentic is and what isn't? How old should a food be to be considered authentic? If a food was initially introduced by an outside culture, is it still authentic? (This is something that occurred to me years ago, and since then, there's been plenty of great writing on authenticity and food, like this, this, this and this for starters.)
---
WATCH: Family Food: South Indian Comfort Food with Swagath Gourmet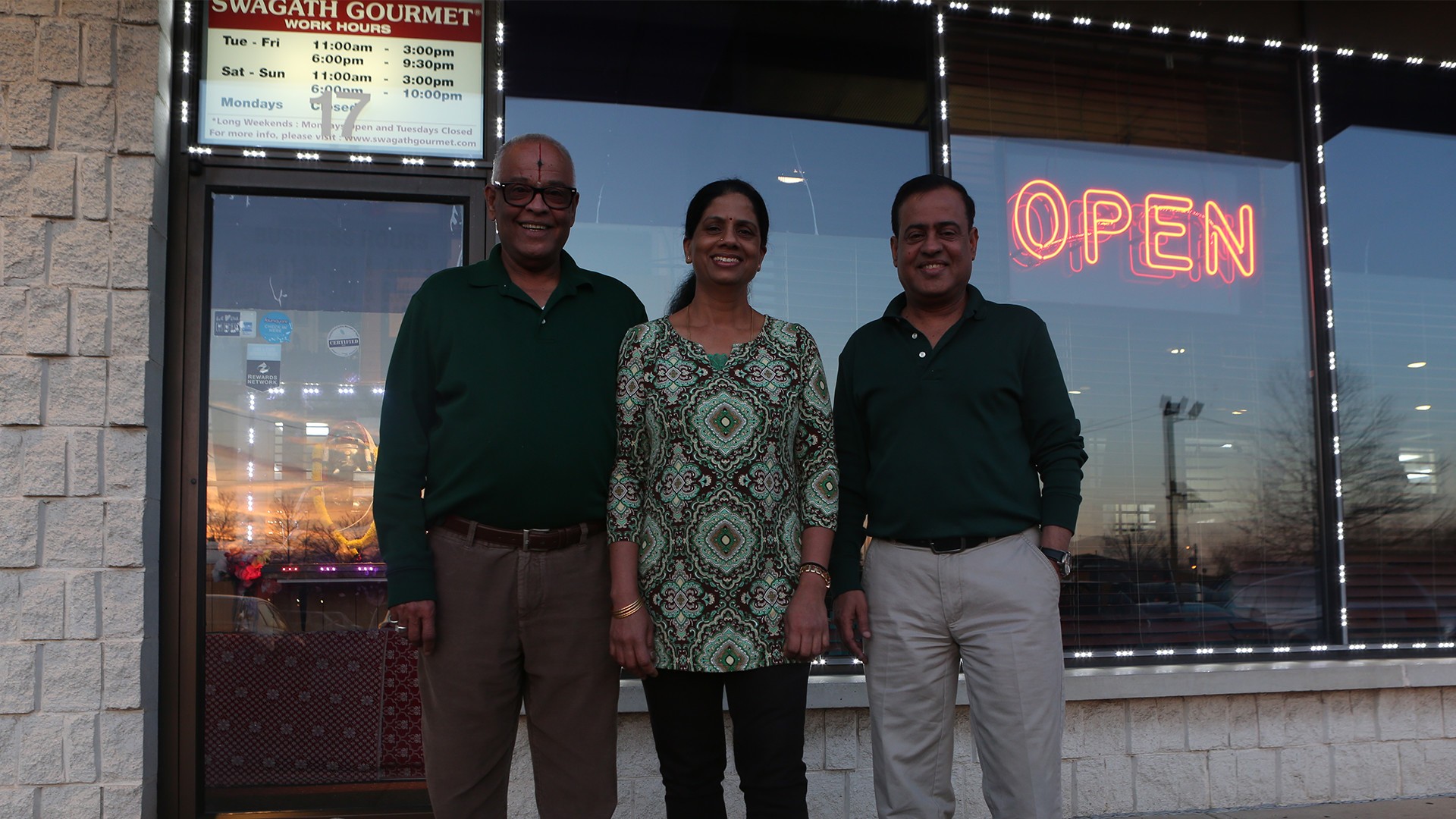 ---
The great food writer Fuschia Dunlop made an excellent point about General Tso's chicken that I think applies to butter chicken as well: Even if a dish isn't "authentic," it can still be a part of a culture's culinary history. And that's good enough for me. (Well, and most importantly, that it's delicious.)