Photo courtesy of Bettina Habig
This article originally appeared on VICE Germany
At the start of her career, Bettina Habig made porn part-time, combining it with her work as a dental assistant in Münster, a town in western Germany. That changed in 2013, when she won a Venus Award – the most prestigious prize in the German sex industry – for her role in the film One Night in Bang Cock. Her boss found out about her side job and fired her. From that moment, Bettina focused full-time on her porn career – she's now made over a hundred films and is one of Germany's most successful porn stars.
Her stage name is Texas Patti, with "Texas" referring to a signature act she does with the American flag, and "Patti" being a mix of the shortened version of her own name – Betti – and her husband Patrick's name. She shot her first video with Patrick eight years ago, and he also works as her manager. They have the same tattoo – "Nur für dich" (only for you) written on their pubic areas.
It's clear that things are going well for Texas Patti, but when I met up with her to find out what life is like when you're a successful porn star, she wouldn't tell me how much she earns exactly. "I make more money now than I did as a dental assistant," is all she cared to say. She did explain to me what she thinks about illegal downloading and vaginal bleaching, and told me to lube up.
VICE: Do you ever have to do things on shoots you don't really want to do?
Texas Patti: Never. Before we start, the producers tell me what they want, and then it's up to me to agree to that or not. I would never shoot BDSM scenes, for example. It's just not for me, sexually. I'm free to walk off the set if I'm not happy with anything, but I've never had to do that.
It's important to be completely comfortable when you're making porn, because you need to be in the mood for it. If you're only doing it for the money, it's unlikely you will get very far.
Is there anything you do in films but never with your husband?
No, not really. There are some positions that might look good on film but are too straining to do at home, or you'd do them differently. When you're doing doggy style on camera, for example, you need to hold in your stomach so your tummy doesn't just hang there. When my husband takes me from behind at home, I just relax my stomach. He knows my body and, honestly, he can't even see my belly from behind.
How do you make sure anal doesn't hurt?
You have to just let yourself go and trust your partner. And use loads of lube. But if something hurts, you should stop or not even attempt it in the first place. When I started, I didn't shoot any anal scenes because I wasn't doing it at home and lacked the experience. But now I love it.
Do you do vaginal or anal bleaching?
Absolutely not. I think it's a stupid thing to do and it's bad for your body. Your pussy and anus are just darker naturally, you shouldn't have to bother with bleaching cream. If I didn't like how I looked, I wouldn't put my body on camera.
What's your opinion on the rosebud – which is when the walls of your rectum collapse and come out of your anus, but instead of it just being a medical condition, it's also a fetish in extreme anal porn?
Some women in the scene do it, but I don't like it. I think it's really risky, and also I don't find it attractive at all – it turns me off.
---
Watch: 10 Questions You Always Wanted to Ask a Dildo Maker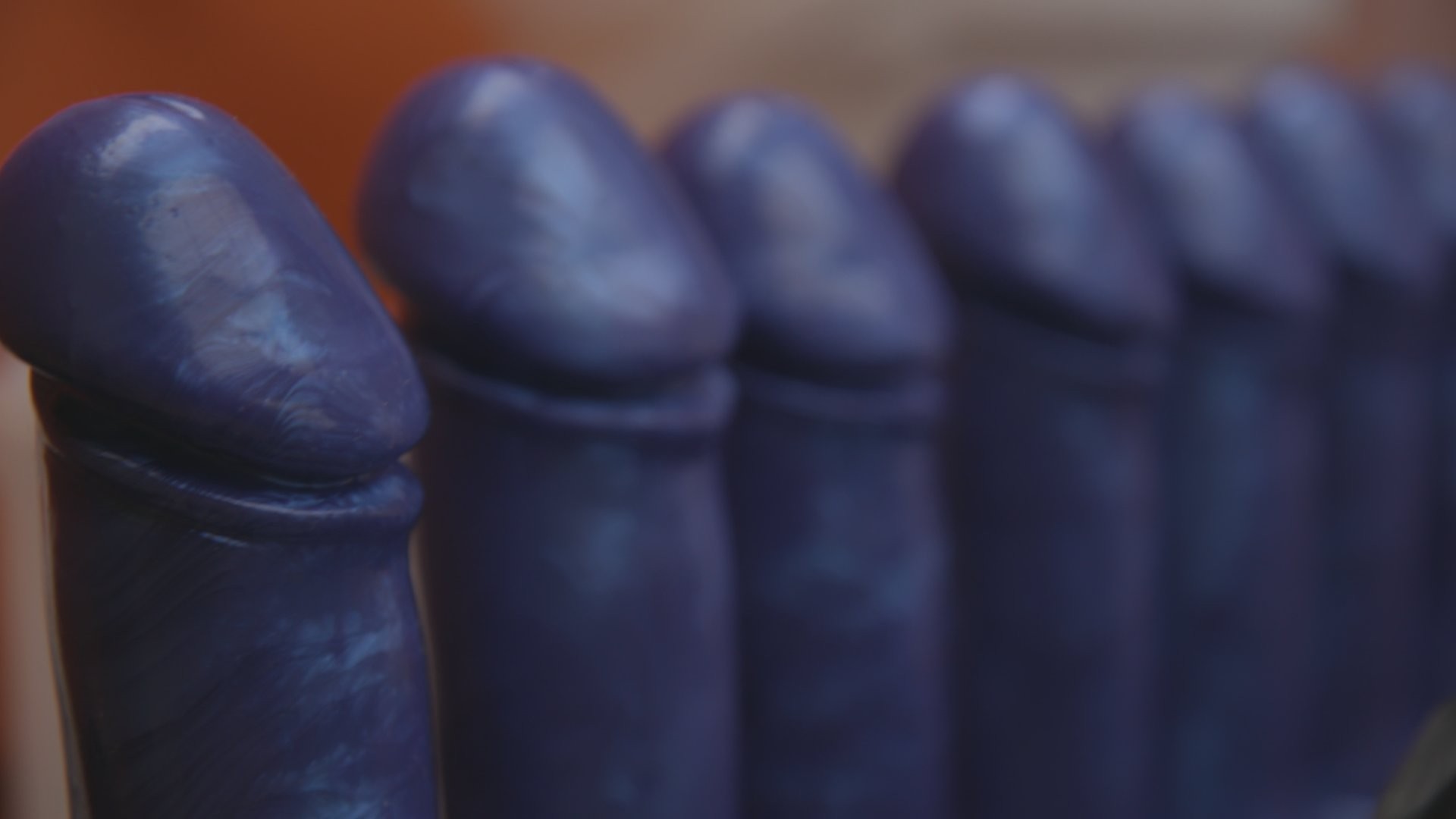 ---
How do you feel about people downloading your work illegally?
This is how I earn a living, so obviously I want people to pay for my videos. On top of that, illegal downloading is destroying the industry. When I meet fans at adult conventions and they brag about how they've seen all my films, I sometimes ask where they got them from. Some do say, like, "a friend sent it to me." I usually tell them that maybe one day I won't be able to appear at conventions anymore if they keep watching my films for free.
Do you ever worry about being infected with HIV in your work?
The risk partly depends on what kind of production company you're with. In the professional German shoots I do, condoms are optional – but all actors get tested every four weeks. That's not the case with more amateur companies, where stars rarely get tested, if at all.
Would you star in what's being labeled as female-friendly or feminist porn?
No, because I don't think mainstream porn is sexist. Personally, I love being submissive during sex and like living that out on camera. I wouldn't want to suppress my own desires because some feminists think it's bad.
Can you teach me how to squirt?
I can lend you my husband if you like. I didn't even know squirting existed until 11 years ago. During our first time together, Patrick fingered me and suddenly it just started shooting out of me. I was really embarrassed about the whole thing because my bed was soaking wet. When I asked him about it, he explained that I had squirted. But I can't just make myself do it, or teach you.
Do you think God approves of your job?
God says that we should love each other and multiply. In that respect, I think there's nothing wrong with my work because sex and nudity are completely normal – it's not something we should cover up. My parents used to take me to nudist beaches when I was a child and they know about my job, but, obviously, they don't watch my films.
Correction: The answer to the question "Do you ever worry about being infected with HIV in your work?" was amended to reflect the fact that porn actors in professional shoots in Germany get tested every four weeks. The regularity of HIV tests for porn actors differs per country.