Feeling both inspired and profoundly saddened, Chicago-based textile artist Aram Han Sifuentes began making protest banners in the immediate aftermath of the 2016 presidential election. "Trump winning symbolized a rejection of me and my communities as a person of color and a first generation immigrant." Sifuentes explains. "I don't really know what inspired me to make protest banners. I had a fabric with pugs on it and I saw it lying in my apartment. I just felt inspired to write Dump Trump on it so I did, and that's how it all started."
Sifuentes first ran banner making workshops from her small apartment but soon turned the social project into the Protest Banner Lending Library, a real life archive run by herself and three other artists—Verónica Casado Hernández, Ishita Dharap, and Tabitha Anne Kunkes—after organizations such as the Chicago Cultural Center showed a keen interest in the project.
"We provide all the materials and we walk people through the entire process. All are welcome, even those who have opposing political views as us," she says. "It's a space to support each other through the act of making."
All visitors to the library are able to borrow the banners and can use them in whatever context they choose and since launching, the library has facilitated the creation over 500 powerfully vibrant banners that have been seen in action at protests such as The Women's March, the Trans Liberation Protest and The People's Climate March. Each of them feature a quick-witted slogan and are made in less than two hours.
"We use stencils to draw out our letters onto this fusible web. We then iron it onto felt, which we then cut," Sifuentes says. "We then peel the paper and iron it onto the background fabric. Then we sew the edges of the fabric and add straps. We do it this way because it is fairly quick and durable."
---
Watch: The Teenager Behind the Women's March's 'Nasty Woman' Poem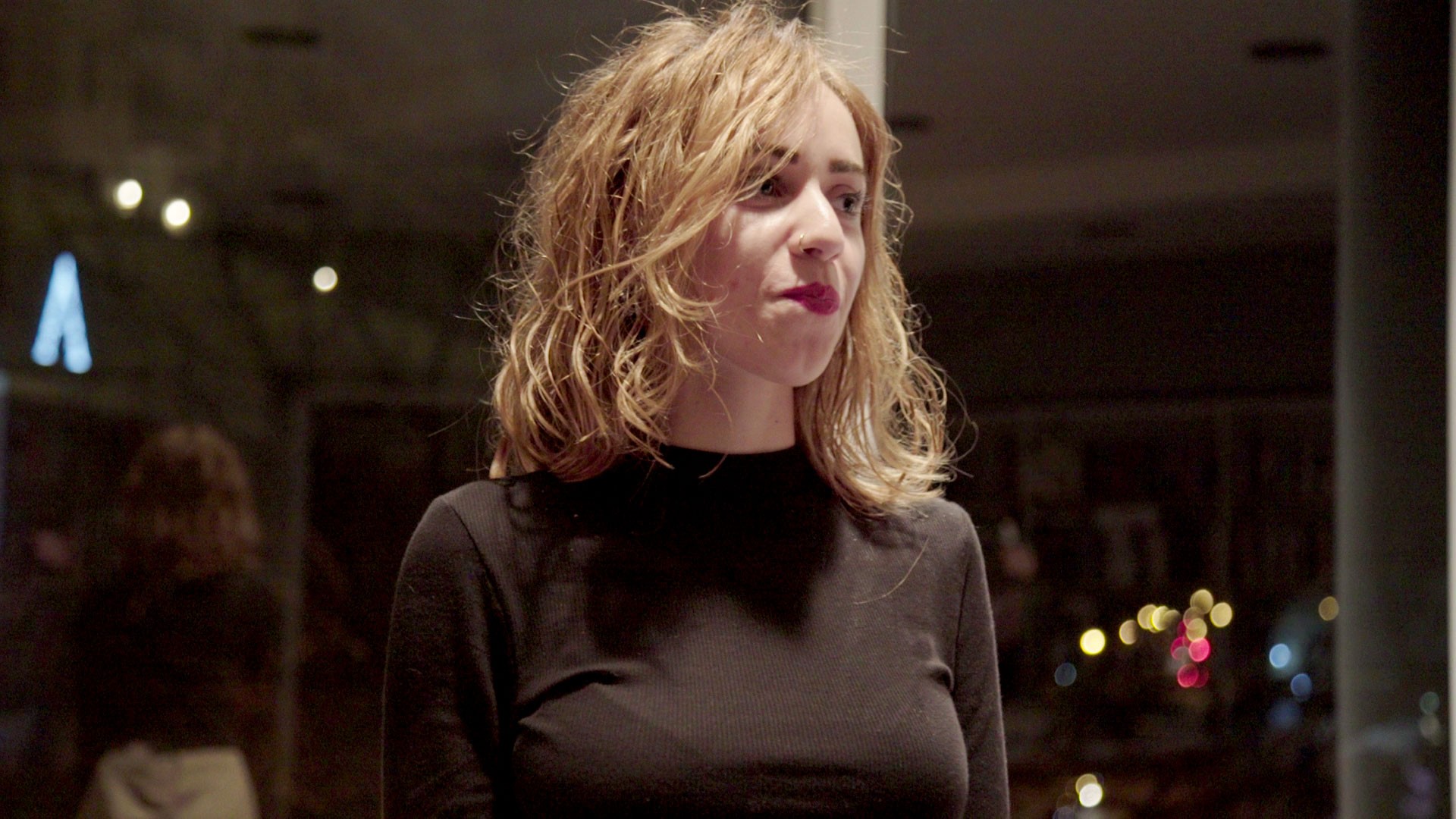 ---
But the workshops are about something much bigger than learning technical skills. They also exist so that those who cannot attend protests can support and connect with those who can. "I was not a citizen when I first started this project, and didn't feel safe attending protests because an arrest can complicate and can even compromise my legal status here. So I created a library so that the banners I was making could go into use," Sifuentes explains.
"Many people donate their banners to the library for all sorts of reasons. Some are also non-citizens, and many are undocumented. An arrest at a protest can mean deportation. Many are new mothers or have small children who they don't feel safe taking to protests. Some people have disabilities that make it hard to attend marches and protests.
Read more: 'We Need to Do More': Three Generations of Women on Why They're Protesting Trump
"In this way, people can still participate without having to attend a protest. The banners become a stand in for our voices and bodies."
While the library is a new venture for Sifuentes, her career has long revolved around activism and immigrant communities, as well as sewing's complicated politics of industrial and artistic labor. "I learned to sew when I was 6 years old, the year we moved to the United States from South Korea." she tells us. "I can't look at the medium and the practices of sewing without engaging in these complex, and often problematic, histories and industries."
The project has grown at a commendable rate despite being less than a year old and was recently nominated for a prestigious Beazley Designs of the Year award. "When I first started the project, I had no idea it would have such amazing support," Sifuentes says. "The project creates a strong sense of community, where we all support one another and at the core we are fighting together for a better future."
In terms of her next steps, Sifuentes has big plans for the Protest Banner Lending Library and dreams of making this in-demand and necessary service globally accessible. "We want to make the library national and international with satellite libraries all over the world," she says. "I think this sense of community is a big reason the project has been so successful. We are fighting together and it is for the long haul. We are making banners together. If you can't make one, other will make one for you to check out. If you can't go to protests, others will take it out for you. We are all in this together."