Allison Mack appears outside a Brooklyn federal court Tuesday. Photo by Frank Franklin II/AP
This article originally appeared on VICE Canada. Allison Mack, the Smallville actress accused of helping create a sex cult that enslaved and branded women, will be heading to California after her mother signed for $5 million bail in a Brooklyn federal court.
Mack was arrested on sex trafficking, sex trafficking conspiracy, and forced labor charges on Friday. Her co-accused, Keith Raniere, was not granted bail earlier this month. According to a federal indictment, the two allegedly plotted to recruit women "slaves" into a secret group that sexually abused, threatened, and blackmailed members.
Raniere is the leader of a self-help empire called Nxivm, which primarily sells expensive courses to aspiring millionaires and has been described as "cult-like" since 2003. His students undergo intense self-reflection sessions that surface their deepest fears and secrets, which former insiders say is used as leverage to encourage deeper participation.
Young women who became part of Raniere's inner circle were allegedly pitched a secret women-only "sorority" that would help harness their career potential and change the world for good. But before they could learn more about the "badass bitch boot camp," they allegedly had to submit naked photos or damaging information as "collateral"—to prove their commitment to secrecy.
Sarah Edmondson, a former "slave" who agreed to join the group last year told VICE she was then coerced into giving more "collateral," stripped naked at an initiation ceremony, and filmed while a doctor branded the skin near her crotch with Mack and Raniere's initials. If women like Edmondson spoke out about abuse, they believed their "collateral" would be released.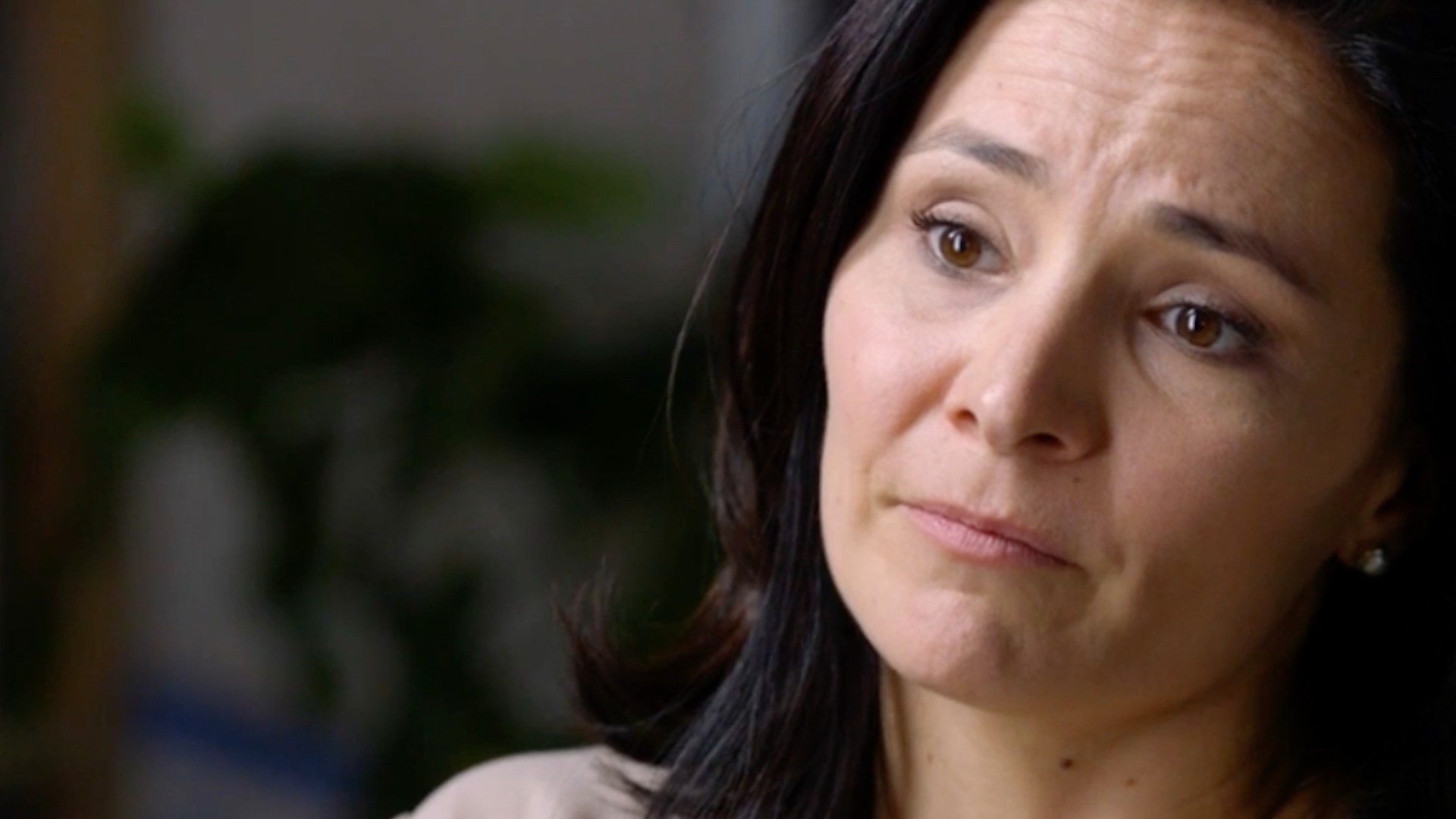 Mack is accused of acting as lead "master" to dozens of "slaves." Court documents allege she previously pledged to be Raniere's "slave" for the rest of her life. All the women including Mack were required to stick to extreme low-calorie diets, and some were allegedly ordered under threat to have sex with Raniere.
Mack's next court appearance has been moved to May 3, according to court documents viewed by VICE, on the assumption that she may reach a plea deal. Sources familiar with the case say she is likely to testify against Raniere.
Meanwhile, Seagram's heiress Clare Bronfman, who has funded countless lawsuits against Nxivm's critics, has taken over as leader of the remaining "slaves," according to former Nxivm publicist Frank Parlato. Bronfman is a "fanatic" Raniere follower, says Parlato, and has a history of intimidating whistleblowers through lawsuits.
Toni Natalie, former girlfriend to Raniere, told VICE that as long as Bronfman remains out of custody with access to her family's fortune, women will likely continue to stay loyal "slaves" for fear of retribution. "As long as Clare is out, the torture will go on," she said.
Mack will stay with her parents under house arrest and authorities will track her location. She is banned from phone, internet access, and having any contact with Nxivm insiders.
A widening FBI investigation into Nxivm's other dealings is ongoing.
Sign up for our newsletter to get the best of VICE delivered to your inbox daily.
Follow Sarah Berman on Twitter.