Canadian Press
By the time former MP Peter Stoffer allegedly forcibly kissed Lauren Dobson-Hughes on Parliament Hill in 2009 or 2010, the former staffer had already reported him to another MP she trusted, Dawn Black. Black had brought concerns to the leader's office in 2006 or 2007, and says Stoffer was chastised. But Dobson-Hughes says his behaviour didn't change.
As a staffer for the federal New Democrats, Dobson-Hughes' only other option was to report to the union — something she immediately dismissed.
"My goodness, no," Dobson-Hughes, who served as VP of the union, told VICE News. "I didn't even consider it."
The issue was party loyalty.
"It almost didn't matter what mechanism you could have offered me."
Dobson-Hughes felt that launching a sexual harassment grievance against Stoffer, who was valued by the NDP and integral to building its brand in the Maritimes, "would have been like detonating a grenade in the party."
If she had pushed forward a formal complaint against him, she believes her colleagues would have ostracized her.
"It would have been a job-threatening move for me to violate party loyalty by filing a sexual harassment complaint against this popular MP," she said. "It almost didn't matter what mechanism you could have offered me."
Instead, the story broke in the media in February, years after Dobson-Hughes left the Hill. This prompted an apology from Stoffer for unspecified actions, and a statement from current party leader Jagmeet Singh, who said the party would review its policies.
The NDP presents a unique case on Parliament Hill. Because it's the only party governed by a collective agreement, NDP employees are excluded from the current House of Commons HR complaint process, which was established in late 2014. Until the newly proposed Bill C-65 passes and comes into force, they cannot report harassment to the Ministry of Employment, Workforce Development and Labour. Their only recourse is to report through the union.
"It is not necessarily the process itself that will make employees report their experiences"
Following repeated questions about this loophole from VICE News on January 31 and again on February 20, NDP union president Nasha Brownridge said she was working closely with the House of Commons to have this changed "as soon as possible" so NDP staff can have access to the House of Commons procedure. On March 1, the Board of Internal Economy, which is the governing body of the House of Commons, agreed to amend the policy so it would also apply to the NDP.
Former staffers who spoke to VICE News say they don't trust the union complaint process. They believe party loyalty will always come first.
"It is not necessarily the process itself that will make employees report their experiences," NDP union president Nasha Brownridge told MPs at the committee hearings on Bill C-65 in late February. "It is knowing that they are safe, that they will be heard, and that they will not and cannot be penalized for coming forward."
In an interview in Ottawa in late January, Brownridge told VICE News the union's harassment complaint process is one of the best on the Hill. The union takes confidentiality extremely seriously, she said. The current union agreement states the complaint procedure "must be flexible" for maximum accessibility and confidentiality, contains guidelines for timely investigations, and its definitions of harassment and discrimination are expansive.
Brownridge presented the union's definition of harassment to committee "as a reasonable example and a baseline," and raised concerns about the bill's content. She emphasized that Bill C-65 currently lacks a definition of harassment, does not address remedies and repercussions — such as what would happen if an MP invoked parliamentary privilege as a legal protection from allegations — and it's not clear what impact the bill will have on the union's investigation of complaints.
But in multiple interviews with VICE News, former NDP employees suggested that, as strong as the union's policy may be, its lack of independence from the party discourages complainants from coming forward.
One former NDP staffer, who still works in the political sphere, said she was forcibly kissed several years ago by a superior who remains high up in the party. She saw him again at the recent NDP convention, a reminder of how she would be blacklisted if she decided to name him now.
One night at Brixton's — the unofficial NDP bar a five-minute walk from the Hill — the man zeroed in on her while they were both drinking.
It was the winter of 2011. She was then in her late 20s, and had just started working on the Hill. He was about 15 to 20 years older than her, and even then was influential in the party.
She found his attention flattering. He asked her about her personal life and her thoughts on politics, and said she could email him any time.
When she excused herself and got into a cab to go home, she says he slid in next to her, saying he lived in the same area. She hadn't invited him, but she didn't say he should get out of the car.
"When I got out at my stop, he paid for the cab and got out with me, and said, 'It's OK, I can walk from here.'"
"I'm sure he thinks of that as being completely consensual without at any point realizing the power dynamics that were involved"
Then without warning, he kissed her.
"He proceeded to try to make out with me on the street and I didn't know what to do."
"It took me about 25 minutes on the street to disentangle myself and send him on his way."
He was drunk, she said, and eventually he did leave.
"I'm sure he thinks of that as being completely consensual without at any point realizing the power dynamics that were involved," she said.
She shared the experience with a male colleague, who confirmed to VICE News she had told him about an "unanticipated or unexpected" experience with the influential New Democrat. The male colleague emphasized his memory of their conversation, which happened years ago, was "distant" and he could not recall any further details.
The staffer thought about raising it with the union, but decided not to. If she had filed a formal complaint, the union would have contacted the man. And she believed her bosses and coworkers would have found out.
"The union grievance officers are our colleagues. They're not impartial."
"It's such a gossipy workplace," she said. "The union grievance officers are our colleagues. They're not impartial. …They are also employed by MPs and the House of Commons, and their jobs are tied into all of this."
She operated under cultural cues handed down to staff from day one.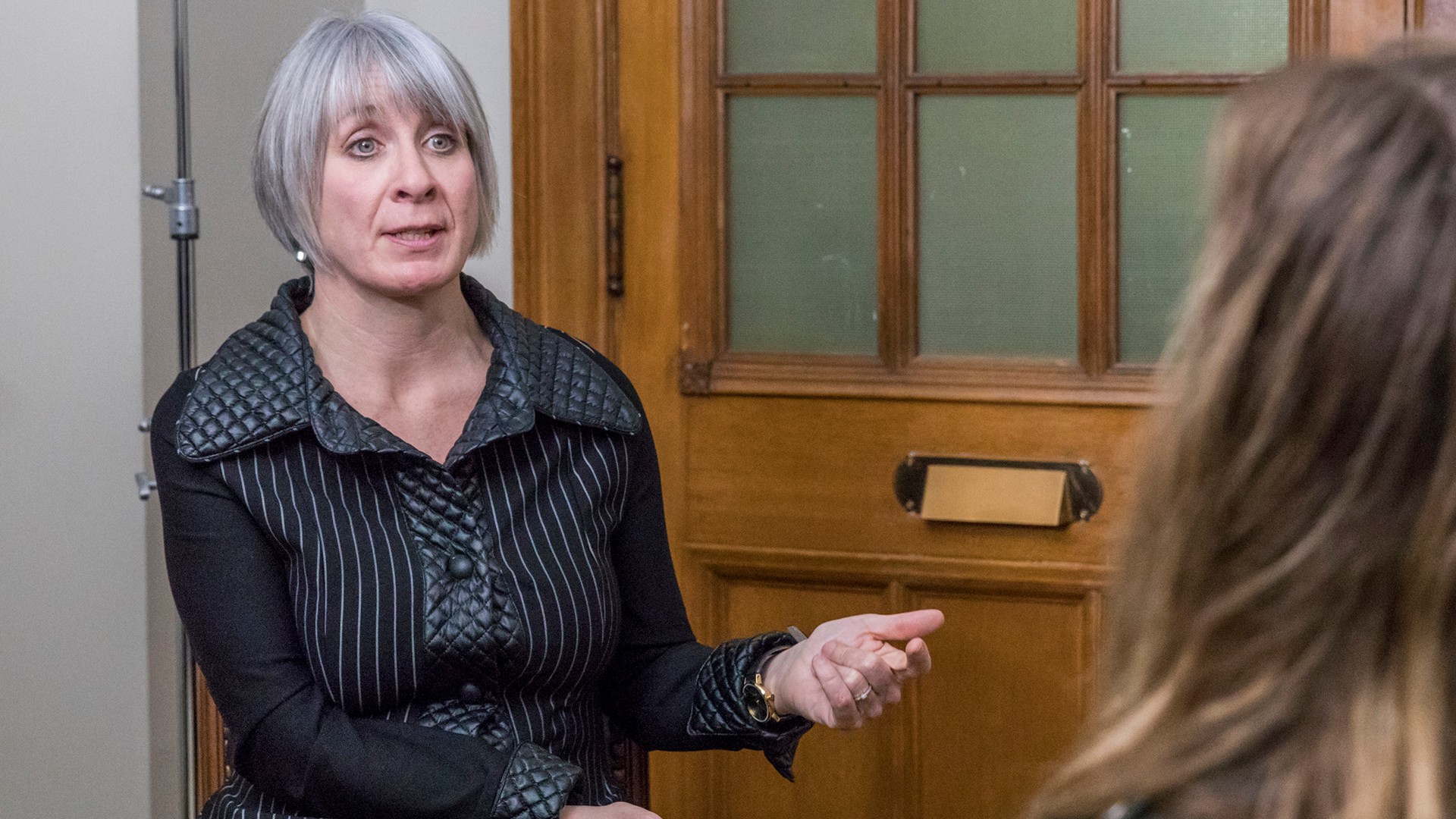 "Because at the end of the day, the one message you get as soon as you're on the Hill is that the worst thing you could possibly do is create a bad news story for the party."
In an email to VICE News, Brownridge said the union "is here to represent our membership, not the NDP or management. We take all allegations of harassment seriously, and handle all such reports with the highest level of respect, confidentiality, and impartiality."
Brownridge said the union aims to provide a "safe space" where complainants "do not fear reprisal."
However, she believes concerns staffers raised about party loyalty is a perception, not a reality.
"The fact that the perception that party loyalty could get in the way of harassment complaints exists is concerning to me, and I will do everything in my power to change this perception where it exists," she said.