On a new episode of VICELAND's SLUTEVER, Karley Sciortino explores the kink travel industry with a stay at La Domaine Esemar, the world's oldest BDSM chateau. She spends the night at the Albany compound with a team of sex slaves who bring her dinner, massage her feet, and hook her up with a kinky session in the dungeon.
SLUTEVER airs Wednesdays at 10 PM on VICELAND.
Then it's time for a new episode of THE TRIXIE & KATYA SHOW, featuring two former RuPaul's Drag Race queens digging into life's most pressing issues—from dating and sex to fear and death, one topic at a time. Today they talk about self-love, quiz people on their porn habits, and play a game called "tip that nip."
THE TRIXIE & KATYA SHOW airs Wednesdays at 10:30 PM on VICELAND.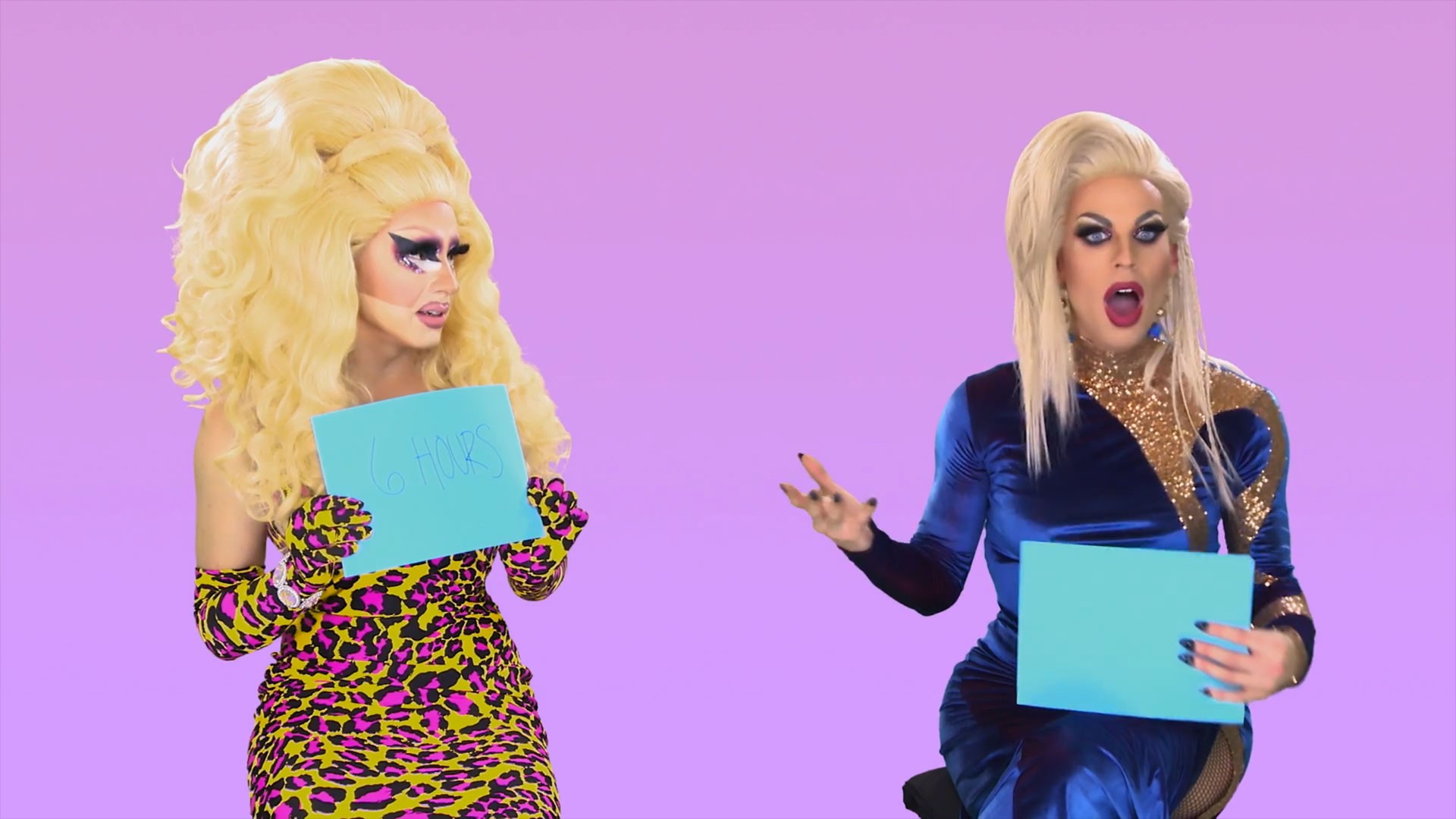 Want to know if you get VICELAND? Find out how to tune in here.
Sign up for our newsletter to get the best of VICE delivered to your inbox daily.