Getty Images
President Rodrigo Duterte said Wednesday he was pulling the Philippines out of the International Criminal Court, accusing it of "baseless, unprecedented and outrageous attacks" on him as it probed his deadly war on drugs.
Critics say the move shows Duterte is worried about the investigation, which could lead to charges of crimes against humanity at the Hague.
In a statement Wednesday, Duterte accused the court — which last month announced a preliminary investigation into allegations the leader had committed crimes against humanity — of a "violation of due process and presumption of innocence."
"I therefore declare and forthwith give notice, as president of the Republic of the Philippines, that the Philippines is withdrawing its ratification of the Rome Statute effective immediately," said Duterte, referring to the court's founding treaty.
He said the Hague-based court, the only permanent international tribunal that addresses crimes against humanity and war crimes, had demonstrated "brazen ignorance of the law" — and that the Rome Statute, ratified by Manila in 2011, had been improperly implemented in the country anyway, rendering it illegitimate.
The outspoken leader has given shifting responses to the ICC probe. Duterte initially said he welcomed the examination, launched last month in response to a complaint from a lawyer in the Philippines, daring the ICC to indict him so he could put the prosecutor on the stand. He later said he would prefer a firing squad to jail.
Duterte then sought to thwart investigators' inquiries, telling Philippine police and military to refuse to cooperate with any external probe.
On Monday, following comments by U.N. human rights chief Zeid Ra'ad al-Hussein that Duterte should have "some sort of psychiatric examination," the Philippine leader said the court was being used "as a political tool" against his country. He said al-Hussein's remarks — made after Duterte placed a U.N. investigator on a list of communist terrorists — were evidence of "international bias" against him.
Philippine lawmakers have been scathing of Duterte's latest move. Senator Antonio Trillanes said that Duterte's withdrawal was an indication of his guilt. "Duterte, by withdrawing from the ICC, has practically admitted that he is guilty of the allegations filed against him," he said in a statement.
Congressman Antonio Tino described the statement as "utterly self-serving and driven by sheer panic." "Saving his own skin has taken precedence over the long-term commitment made by the Philippines state to human rights," he said, according to the Guardian.
Jude Sabio, the Philippine lawyer who filed the complaint with the ICC last year, said Duterte's actions were designed to appeal to his base, but pointed out it would have no legally binding effect.
If the ICC's preliminary examination finds evidence of crimes against humanity, Duterte's declaration would not shield him from prosecution, as withdrawal takes a year after the U.N. is notified, and pulling out does not retroactively revoke the court's jurisdiction.
Rights groups say about 8,000 people have been killed since Duterte launched his war on drugs after taking office in May 2016.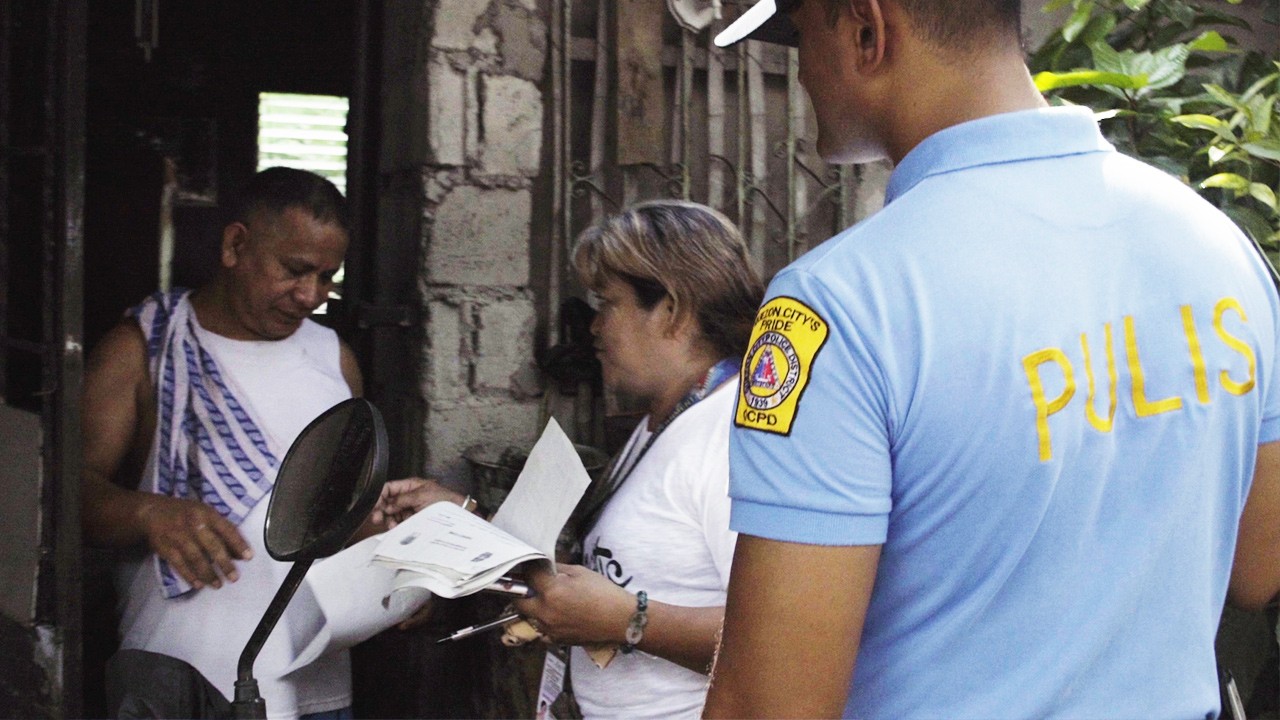 Cover image: Philippine president Rodrigo Duterte before a breakfast event on the closing day of the 25th APEC Summit. (Mikhail Metzel\TASS via Getty Images)