The everyday racial politics of jury-making may have earned disgraced comedian and alleged serial rapist Bill Cosby a sliver of public sympathy this week amid the closely watched and increasingly controversial opening of his sexual assault trial.
Of the 12 jurors empaneled by the end of Wednesday, ten were white. This after defense attorneys won the right to call jurors from Pittsburgh, nearly 300 miles from Norristown, where the trial will be held—and where former basketball coach Andrea Constand accused Cosby of drugging and molesting her in 2004. According to media reports, prosecutors vigorously opposed at least one of the black jurors, a young woman, and successfully struck an older black woman from the panel late Tuesday.
The court rejected Cosby defense attorney Brian McMonagle's charge that the prosecution's strikes amounted to "systematic exclusion of African-Americans." But to those who rarely pay much attention to jury selection , the optics are undeniably jarring.
"Having a predominantly white jury render a decision in a case with a black defendant is not nearly as rare as Americans might think it is," said Dr. Samuel R. Sommers, an expert on group diversity at Tufts University.
In fact, black and other minority defendants frequently face trials by all white or overwhelmingly white juries, even in places where demographics would make that unlikely. The whys of this are complex, but the most obvious reason is that prosecutors trying black defendants dismiss black jurors through a system of strikes—most often "for cause," though lawyers may also strike a limited number of jurors without giving a reason, as was case with the struck older black woman in Cosby's trial.
"There's a lot of studies that show when there's a black defendant the prosecution will use the peremptory challenges to strike black jurors disproportionately," said Dr. Patrick Bayer, a Duke University economics professor and a jury expert. "Every time there's a high profile case, it draws attention to the issue," but when it comes to actually stopping racially-motivated strikes, he said, "the Supreme Court has essentially made it impossible."
---
Watch VICE Meets with Hannibal Buress, who helped spread awareness of Cosby's alleged sexual assaults.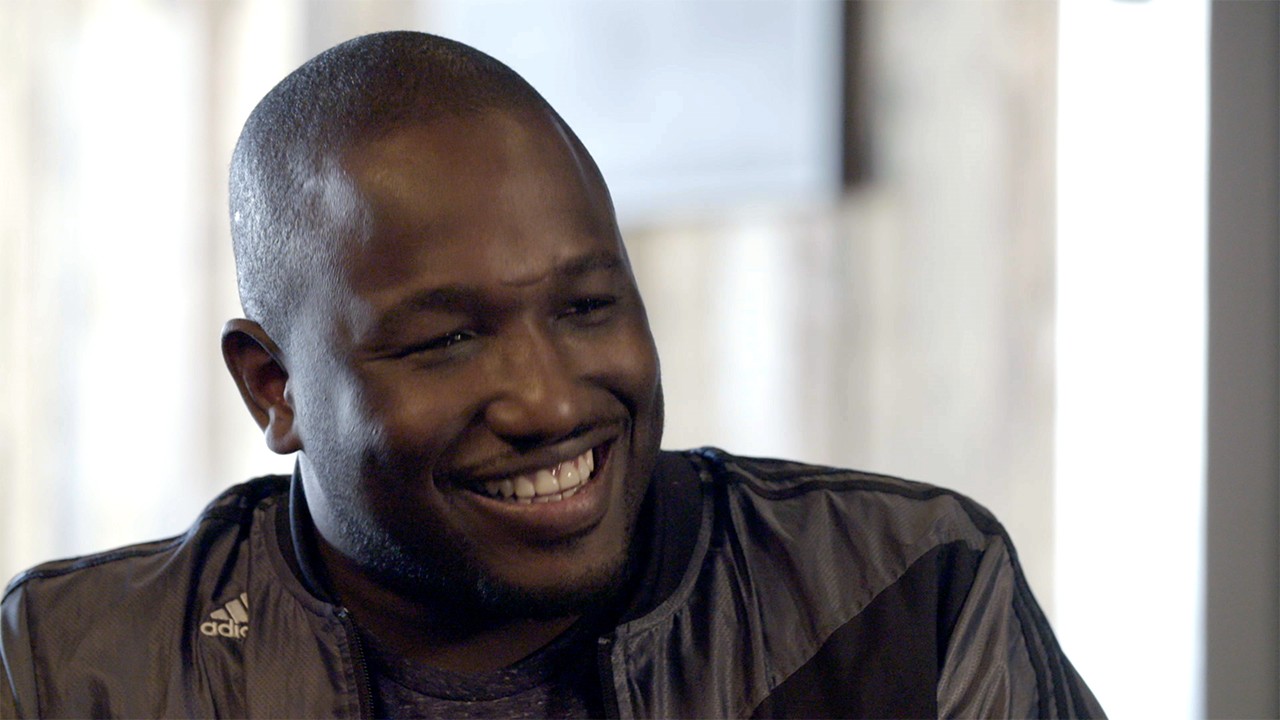 ---
Though the Supreme Court has repeatedly held that the "Constitution forbids striking even a single prospective juror for a discriminatory purpose," whether for gender or race, experts say those laws have little effect. Lawyers and trial consultants find their way around the so-called Batson Rule—named after a 1985 Supreme Court Case—so easily that the Court revisited the issue as recently as 2015. (To prove a Batson violation, you need a "smoking gun," as in the most recent case to make it all the way to Supreme Court, where prosecutors wrote "B" next to the names of black jurors they ultimately struck.)
Gender discrimination is also common in panel selection, Bayer said, but because the number of men and women in the jury pool are roughly equal, its impact is muted.
"There is perhaps no arena of public life or governmental administration where racial discrimination is more widespread, apparent, and seemingly tolerated than in the selection of juries," wrote Bryan A. Stevenson, executive director of the Alabama-based Equal Justice Initiative, in a 2010 report. Despite legal attempts to combat the problem, "too many courtrooms across this country facilitate obvious racial bigotry and discrimination every week when criminal trial juries are selected."
The AP has reported that even having one black juror might be deemed demographically representative of Allegheny County, from which nearly 3,000 potential jurors were summoned and close to 200 have been brought in for voir dire, the interview process by which they are screened. Whether statistically representative is the same thing as "fair" is another question entirely, but according to Bayer, "The effect of going from an all-white jury to some representation is enormous."
"We can tell this really matters a lot," he said of his own research, which suggests that empaneling even a single black juror lowers the likelihood a black defendant will be convicted. "It may be biggest going from 0 to 1, but it could be bigger," if more black jurors are seated, he adde. And in fact, a second black juror was added after we spoke. (Two of six alternates picked so far are also people of color, according to the AP.)
All of which might be missing the point. Rape allegations by white women against black men have an ugly history in this country, but Constand is one of 60 women who say Cosby drugged and assaulted them. Cosby himself is rich and famous in a country where a wealthy celebrity accused of sexual assault is the president.
"When you're focusing on black and white, we're really missing a whole number of other relevant biases, so to the extent that's the story we're focusing on, we're missing the bigger picture," said Adam Benforado, a law professor at Drexel University and a scholar of jury-making.
For one thing, even if anti-discrimination rules lacks teeth, there's no other way to contest juror strikes. That means if Cosby's lawyer can bring a Batson challenge, he almost certainly will—whether it's valid or not.
For another, the media's hyper-focus on race may be blinding observers to the sophisticated science of juror selection, as well as the way in which courtroom arguments increasingly creep into the panel. The moment voir dire begins, "they're already asking questions that frame the way the case will be heard," Benforado said. "It's permissible and it's biasing."
In voir dire, the questions are as important as the responses, and in Cosby's case it's not only attorneys but their highly paid trial consultants who craft those inquiries and judge their answers. If picking a sympathetic jury were as simple as black or white, there wouldn't be a shadow industry of such experts who command thousands of dollars a day to sit in on selection.

"The goal is no longer to take off jurors who may be harboring racial biases, but to get jurors on the jury who harbor biases in your favor," Benforado said. Whether those attitudes are about women or sexual assault or celebrity, they often transcend race, he said. "Today, we're really trying to find not just a black or a white juror, but a juror who is pro-Cosby or anti-Cosby."
Follow Sonja Sharp on Twitter.