Photo by John E. Sokolowski - USA TODAY Sports
Since the NBA Finals ended last month, we've damn near witnessed a starting lineup's worth of All-Stars change teams, while a few other franchise-trajectory-twisting talents decided to stick with their incumbent organizations.
But unlike last summer, where the two main themes were "God help us, the Warriors have Kevin Durant" and "It's time to spend all the money," the most interesting and noteworthy development over the past week has been an unforeseen obsession with short-term contracts. Fear of a flattening salary cap has increased the value of long-term financial flexibility, leading us to a slew of sensible deals that protect teams while also satisfying players who still get a ton of money, plus the opportunity to hop back into free agency right after they leave it.
Big-money deals that only last one, two, or three years are a win-win proposition, and they can potentially electrify next year's trade deadline. From the dog-paddling Toronto Raptors to the rebuilding Sacramento Kings, let's take a look at a few examples across the league.
We'll start with one of the most non-traditional acquisitions of the off-season: the Philadelphia 76ers finally joined the rest of the NBA as a free-agency participant in a major way, adding Amir Johnson and J.J. Redick with a pair of one-year deals totaling $34 million. Johnson is a fine veteran and will bring a calming locker-room presence to a young team that needs as much of that as it can get, but Redick is the more relevant addition who can change the perception of the team while also helping on the court.
Still an elite three-point shooter who will provide space and sizzle for an offense that doesn't know what that those qualities look like, the 33-year-old Redick has nearly 2,200 playoff minutes under his belt and should complement Ben Simmons, Joel Embiid, and Markelle Fultz right away.
There's on- and off-court value here. It makes sense for Redick to boost his annual income by joining a non-contender before he can re-enter free agency next summer to chase a ring. For the Sixers, that single-season pact is humongous. If the playoffs feel unattainable at the All-Star break, Philly can simply cut bait and auction Redick's valued skill set off to the highest bidder in return for a future asset.
A lot can happen between now and then, and in a scenario where the Golden State Warriors or the Cleveland Cavaliers look vulnerable—or if a fringe playoff team simply wants to make the postseason—a front office that can cobble together enough salary to make the money work may be willing to fork over a first-round pick for Redick's service. The Eastern Conference's middle class is robust, and out West teams are constantly elbowing their way past one another.
The same philosophy applies, if on a less consequential scale, to the Chicago Bulls and the two-year, $9 million deal they just gave to Justin Holiday. A long wing who made 35 percent of his threes last year, the 28-year-old's contributions are more valuable on a playoff team than one staring at rubble. The contract is curious, until you realize the Bulls have armed themselves with someone who may garner trade-deadline attention on a team that should play fast and free. Holiday's numbers will sprout if he sees the court (and playing him should be a priority).
It could go either way with Ben McLemore, who signed a two-year, $10.7 million contract with the Memphis Grizzlies. If a change of scenery alters the trajectory of his career, and the 24-year-old looks like he can contribute on a Memphis team in the running for a postseason spot, fantastic. If he plays well and they stink, even better. The Grizzlies already lost Zach Randolph to the Kings, they're waving goodbye to Tony Allen, and letting Marc Gasol's name float in trade rumors. There's a decent chance they hit the reset button pretty soon, and if McLemore is able to moonlight as a quality NBA player, his contract can be exchanged for something else.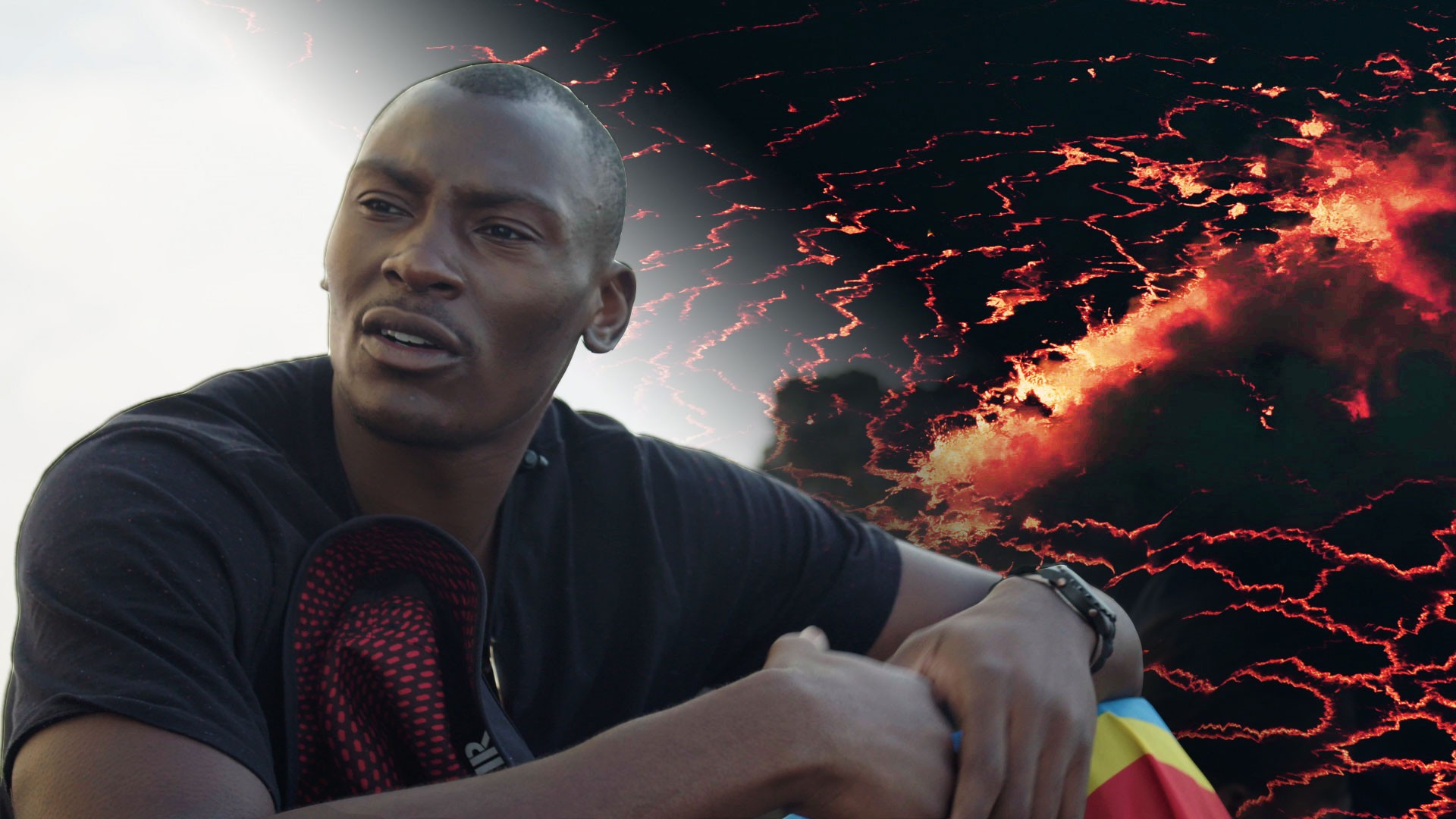 Moving on to a few more impact veterans, the Denver Nuggets signed 32-year-old Paul Millsap to a three-year, $90 million deal that somehow has a team option hooked on at the end. Trading him after half a season would be an odd move for a Denver team with serious upward momentum and enough desire and ability to make the playoffs this year. The good news for the Nuggets is there's no downside even if things don't work out.
Millsap is a logical fit beside franchise center Nikola Jokic, but barring a deep playoff run, Denver's front office should still listen to offers that can help propel the team into the next phase of what may be one of the more appealing eras in its history. Jokic could be up for a max contract in 2019, and furnishing the roster with a more dynamic supporting cast that'll accentuate his strengths beyond the next couple years may be more beneficial for the franchise's long-term health.
The Raptors signed Serge Ibaka and Kyle Lowry to a pair of three-year deals because there apparently weren't any buyers willing to offer something better. It's a smart move for Masai Ujiri, who can now pivot from Toronto's pseudo-competitive outfit—resting on the hope that someone like Norm Powell, Delon Wright, or Jakob Poeltl unexpectedly blossoms before Lowry starts to decline—to a full-on rebuild if the Raptors disintegrate earlier than expected.
Lowry turns 32 next season and has played roughly one billion minutes over the past four seasons. He can earn up to $100 million over the life of this deal, but the fact that it's three years, not four or five, gives Ujiri more than enough leverage in a potential trade. Instead of losing one or two of his three best players for nothing, Ujiri kept both around on his own terms. (Getting off Ibaka's contract will be a piece of cake.) It's a lot of money, but the length of these contracts is more consequential than how high they rise.
Jeff Teague and George Hill both signed three-year deals for $57 million, with Teague getting a player option with the Minnesota Timberwolves and Hill receiving a partially guaranteed third year on the Kings. Both are fine contracts, but Hill's is a potential gem for one of the least experienced teams in the league. He'll essentially show De'Aaron Fox how to be a professional while existing as the club's top trade asset (one that they're actually willing to flip).
Randolph's two-year, $24 million contract falls into that same category. With their 2019 pick gone to either Philadelphia or the Boston Celtics, the Kings have an incentive to be as bad as possible in 2018. Trading Hill and Randolph, their two best players, for treats that may pay off years down the line would be wise.
Minnesota isn't looking to get off Teague, but if Tom Thibodeau feels he's a poor fit beside Andrew Wiggins, Jimmy Butler, and Karl-Anthony Towns, this contract is easy enough to exchange for another starting-caliber floor general—which oddly enough is the most interchangeable piece in the league right now.
The Golden State Warriors re-signed Andre Iguodala and Shaun Livingston to a pair of three-year deals, with Livingston only guaranteed $2 million in the final season. A vast majority of teams in the league would upgrade their bench by being able to bring Livingston off it, and he's still only 31 years old. It would be astonishing if no team made a better offer, but perhaps those were ignored so he could stay on Golden State's unprecedented joy ride.
Iguodala's deal is a fully guaranteed doozy, but it's also a tiny bit surprising to see no teams give him a fourth season. Yes, he turns 34 next year, but if for no other reason than to partially dismantle a dynasty, Iguodala could've probably made more money elsewhere. It'll be interesting to see if and when the Warriors unload these deals in an attempt to restock the cupboards with younger talent around their four-man nuclear warhead.
Danilo Gallinari and Patrick Patterson probably shouldn't be lumped into the same sentence, but both are useful players who were expected to attract four-year deals, assuming that's what they wanted. The market apparently shut them down.
Gallo turns 29 in a month and a torn ACL suffered four years ago might have still been on the minds of front-office decision-makers weighing the risks reward. But he's 6'10", made 39 percent of his threes last season, and is one of only a few players his size who can efficiently shoot, post up, and conduct a pick-and-roll. That explosive offensive skill set is deservedly worth the $65 million the Clippers agreed to give him over the next three years. And because there isn't a fourth year to worry about, the Clippers now have a player with enough production value to either kick-start a rebuild or at least get younger around Griffin, should they ever seriously entertain the thought.
The Gallo-Blake Griffin-DeAndre Jordan fit is suspect but intriguing. Gallinari is a stretch four in today's NBA, but with Jordan's contract about to expire (he has a player option next season) L.A. may want to trade him, play a majority of Griffin's minutes at the five, and go all-in on one side of the ball—the classic "it's crazy enough to work" strategy.
That probably won't happen, though. Instead, if things don't work out, Gallinari would draw the most significant return in a trade, as demonstrated by his new three-year deal.
Patterson, meanwhile, can guard multiple positions, knock down open corner threes, rebound, and set screens; he doesn't take anything off the table when he's on the court. He's also an ideal complement beside Paul George and Russell Westbrook, but even if those two leave next summer, Oklahoma City Thunder GM Sam Presti won't have a hard time moving on from that outrageously inexpensive three-year, $16.4 million contract if it makes sense to do so.
All this is no guarantee that the next trade deadline will be a flurry. Teams that now own these valuable short-term deals may just want to enjoy owning a valuable short-term deal. So much depends on how teams and players perform relative to expectations, if a new piece fits or doesn't, and whether one of the other 29 organizations is willing to partake in a rational negotiation.
That said, a vast majority of the deals made over the past few days have definitely increased the odds that we'll see a busy trade deadline in 2018. There's almost no risk involved in taking on any of these contracts, which means February could be an exciting, franchise-altering month in the NBA.