John Gress / Getty
Altgeld Gardens, a public housing complex in southeast Chicago, seems isolated from the rest of city. Surrounded by landfills, factories, and sewage treatment plants, Altgeld's 4,000 residents have been subject to air and water pollution from these health hazards for decades. Faint sewage odors waft from open-air sludge beds, algae-filled lagoons, and the nearby Little Calumet River—which is heavily polluted with nitrogen, phosphorus, and pathogens.
Cheryl Johnson, executive director of advocacy group People for Community Recovery and lifelong resident of Altgeld Gardens, she has seen the health impacts firsthand in this complex, once dubbed the "toxic doughnut." She recalls a young boy who was lead poisoned when he was younger—Johnson insisted to his parents that he should get screened for elevated lead levels after noticing his symptoms and behavior.
"He became a violent person because he went undiagnosed at a long time," Johnson says. "As he got older, he had behavioral issues. As we become more knowledgeable about it and technology becomes better, each state and county can reduce the exposure level. [Some residents] don't have the resources to pay for the cleanup processes."
The housing complex—which was built in 1945 to house black veterans who returned from war—is where President Obama began his career in community organizing. Today, a struggle with living conditions persists. Many houses in Altgeld Gardens previously had lead contamination before the 1990s. And while these units have been remediated during the 1990s and renovated starting in 2002, lead poisoning had left its impact on the community's health. According to Johnson, the community is largely lead-free inside the buildings now, but there is lead in the soil.
One of the most common ways of getting lead poisoning is by exposure to old paint dust, says Susan Buchanan, clinical associate professor at the University of Illinois at Chicago School of Public Health. Lead poisoning can affect the brain development of babies, children, and even fetuses. Down the road, children with elevated lead levels may have a lower IQ and even behavioral problems.
The Centers for Disease Control and Prevention calls for public health interventions when children are poisoned by five micrograms of lead per deciliter of blood. Currently, about half a million American children are in this condition. "Because it's a low-income, predominantly black community, people are going to have perceptions of that community that prevent action," says Brandi White, assistant professor and division director at the Medical University of South Carolina.
---
More From Tonic: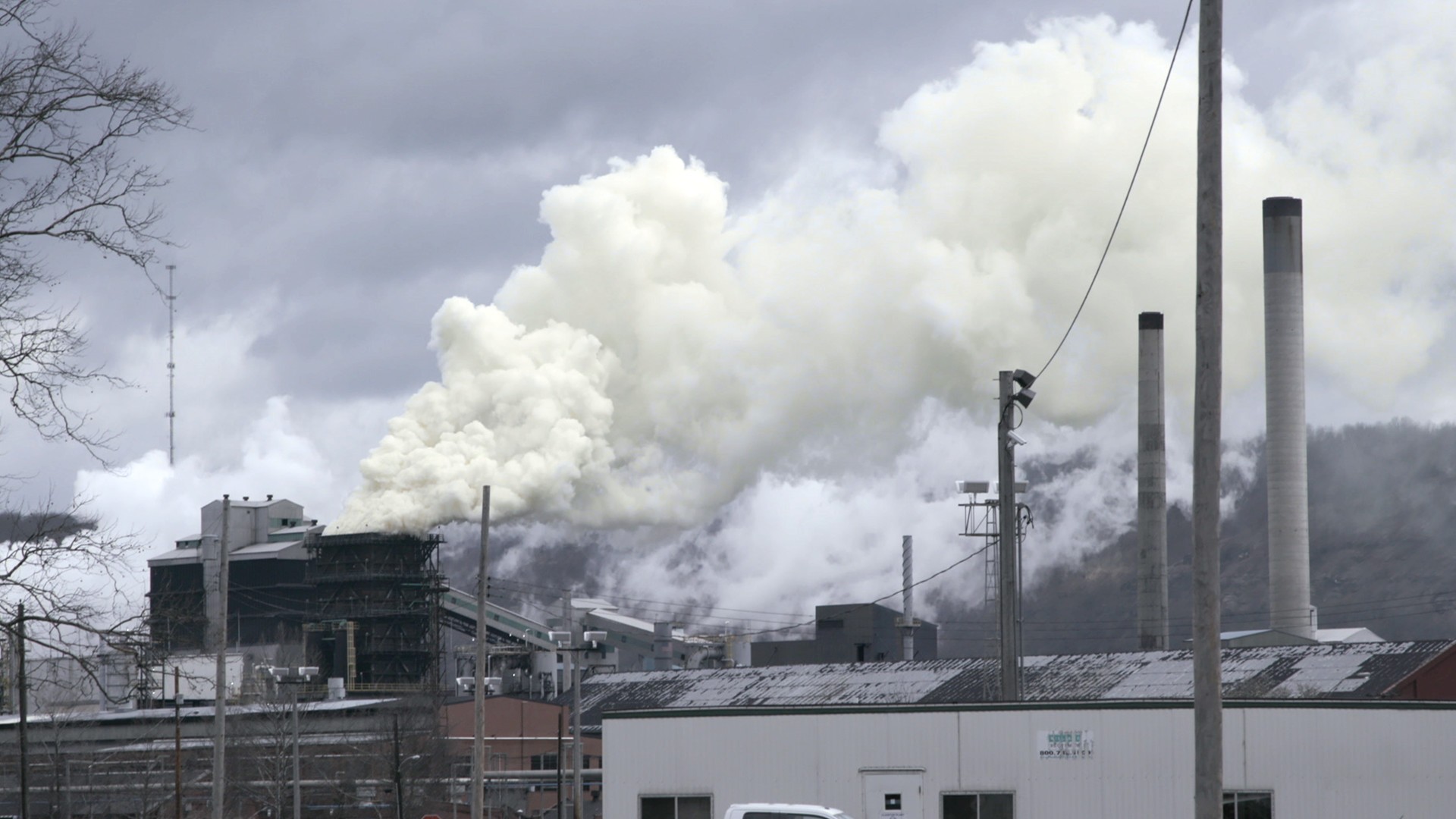 ---
According to Johnson, in addition to lead poisoning, some of the biggest health problems in the community are asthma, bronchitis and other respiratory diseases. This upcoming August, Altgeld Gardens plans to begin a community air management program. With high rates of respiratory diseases in the community, grassroots organizers hope this can lead to policy change.
The program will implement the testing of air quality in the area. Johnson believes the data from this testing will help residents make informed decisions about community mobilization and possibly influence policy about air pollution.
Thanks to efforts of PCR and other grassroots organizers, Altgeld Gardens is one of the birthplaces of the environmental justice movement. Meanwhile, environmental justice continues to be undermined in the federal government as this past May, President Trump's administration proposed a massive budget cut to the EPA of 31 percent, including to its efforts to address air and water quality and lead-risk reduction. EPA leadership has also proposed to dismantle its environmental justice program.
Just a couple of weeks ago, EPA Administrator Scott Pruitt defended these cuts, saying he will continue to shrink the EPA's workforce. These cuts threaten residents who live in vulnerable communities, as they face major health risks. Altgeld Gardens is one of these communities.
PCR has led the way in organizing for housing renovations to make Altgeld Gardens safer and in educating residents about disease prevention, but the effects from nearby industrial plants and landfills, as well as lead in public housing, still linger today.
Johnson hopes data from the air management program can help the community determine if air pollution permits are a factor in the community's air quality, especially since bad air quality can threaten the health of residents. The community has some of the city's highest rates of cancer, including prostate, bladder, and lung cancers. Air pollution is associated with increasing the risk of these cancers. In addition, Johnson often sees children with excessive skin rashes, which air pollution can cause. Altgeld Gardens also has a higher rate of premature births, miscarriages, and children born with brain tumors.
For residents new to Altgeld Gardens, it's important to understand the risks they face and how to prevent diseases, White says. In late March, The Chicago Reader reported that around 50 families were relocated from the lead-contaminated West Calumet Housing Complex in East Chicago. But at least three of these families are being relocated to Altgeld Gardens, a shock to many because of the community's long history of residents being affected by pollution. Rather than being moved to somewhere safer, public housing residents are shuffled from place to place.
"Those who had been there for a long time, they knew about all the high rates of cancer they had and the respiratory problems a lot of residents were having, but a lot of people outside the community said it was a lifestyle factor," says White, who conducted a study on the perceptions of health risks in the Altgeld Gardens, implying that outsiders blamed the community's health problems on unhealthy nutrition, exercise, and alcohol consumption habits. "But we know that based on a lot of conditions we see in the community, it's not just that. It's the environment they live in."
PCR continues to lead the community in working to eradicate lead hazards in the community. The organization has trained workers of the Chicago Housing Authority's Altgeld Gardens development on environmental lead dust reduction when apartments were being renovated.
The organization also started workshops for families on lead awareness and implemented a program for residents to canvas the community and teach other residents about lead poisoning prevention. For example, fatty foods can increase the absorption rate in children's blood, so these workshops include discussion about nutrition.
"We make it personal," Johnson says. "We tailor to the potential of having exposure based on the age of the house people live in. "It's one of the most preventable diseases we can address." Read This Next: States May Be Intentionally Poisoning Each Other With Toxic Air