Getty Images
Venezuela's government has blocked access to the anonymous Tor network — a move condemned as a "flagrant violation of human rights" that mirrors the repressive online censorship of China and Iran.
The restriction is part of a wider crackdown by the administration of President Nicolas Maduro, which wants to control what information Venezuelans can access.
Tor — an encrypted network that allows users to browse the web anonymously without having to reveal their location — has been heavily used by citizens to circumvent the country's already harsh online controls.
Maduro has since 2015 employed emergency powers to unilaterally block access to certain online media sites, including local outlets such as El Nacional and La Patilla, and international sites, including CNN en Español.
Citizens used Tor to access this otherwise blocked content. But as of last week, the government in Caracas found a way of killing this route too, stripping access to the site from the country's leading internet service provider, CANTV, which is state-owned.
READ: We followed Venezuelans fleeing their country's dire economic crisis
"It seems that the government of Venezuela has found out how to do a very sophisticated block for the Tor network. It's not only on the direct access channels, but also the bridges Tor provides to bypass that blocking," Melanio Escobar, a Venezuelan technologist and journalist, said. "The government is moving forward to be as closed as China or Iran."
According to statistics from the Tor Project, which runs and maintains the Tor browser and network, there has been a sharp spike in the number of people accessing Tor from Venezuela in recent months, which could account for why the government has moved against the service.
Maduro's government has for the last three years adopted increasingly sophisticated methods to block access to online content. Initial blocks were simple to circumvent by changing a computer's DNS settings to point to an international server rather than one in Venezuela.
However, that route was subsequently blocked forcing people to rely on virtual private networks (VPNs) and the Tor network.
Now activists worry the government will impose even wider internet restrictions.
"This isn't the first time the government has blocked tools to circumvent censorship but is one of their boldest internet censorship actions to date," Andrés Azpúrua, an online human rights activist based in Caracas who has been monitoring Maduro's internet censorship campaign, told VICE News. "This recent measure could be setting up the stage for a more generalized control of the internet, one of the very few spaces left for dissenting voices in Venezuela."
Access Now, a human rights group that has been running a #KeepItOn campaign to encourage governments around the world not to turn off access to the internet, highlighted Venezuela's decision in a blog post Monday, labeling the move "a flagrant violation of human rights by the Venezuelan government."
"We call on Venezuela's government to reverse course, refrain from imposing further censorship, and to restore the free and open communications that are vital to any healthy democracy," Javier Pallero, Latin America Policy Lead at Access Now, said.
While the Tor network is best known as a tool for accessing the dark web, including illicit drug markets and cybercrime forums, it has also become vital for activists and journalist in countries with repressive regimes. Countries such as China, Iran, Ethiopia and Russia have all blocked or tried to block access to the network in recent years.
Venezuela has been rocked by years of protests following an unprecedented economic collapse and increasingly authoritarian rule.
By declaring a state of emergency in the wake of these protests, Maduro has managed to concentrate his power leading to a brutal crackdown against protesters, including arbitrary detention and even torture.
Pedro Jaimes Criollo last month was arrested after he tweeted publicly available information about Maduro's travel plans — something he did regularly on Twitter. He was arrested and charged with crimes against the nation's security. His family did not see or hear from him for more than a month and it was reported he was tortured in order to give up the passwords to his social media accounts.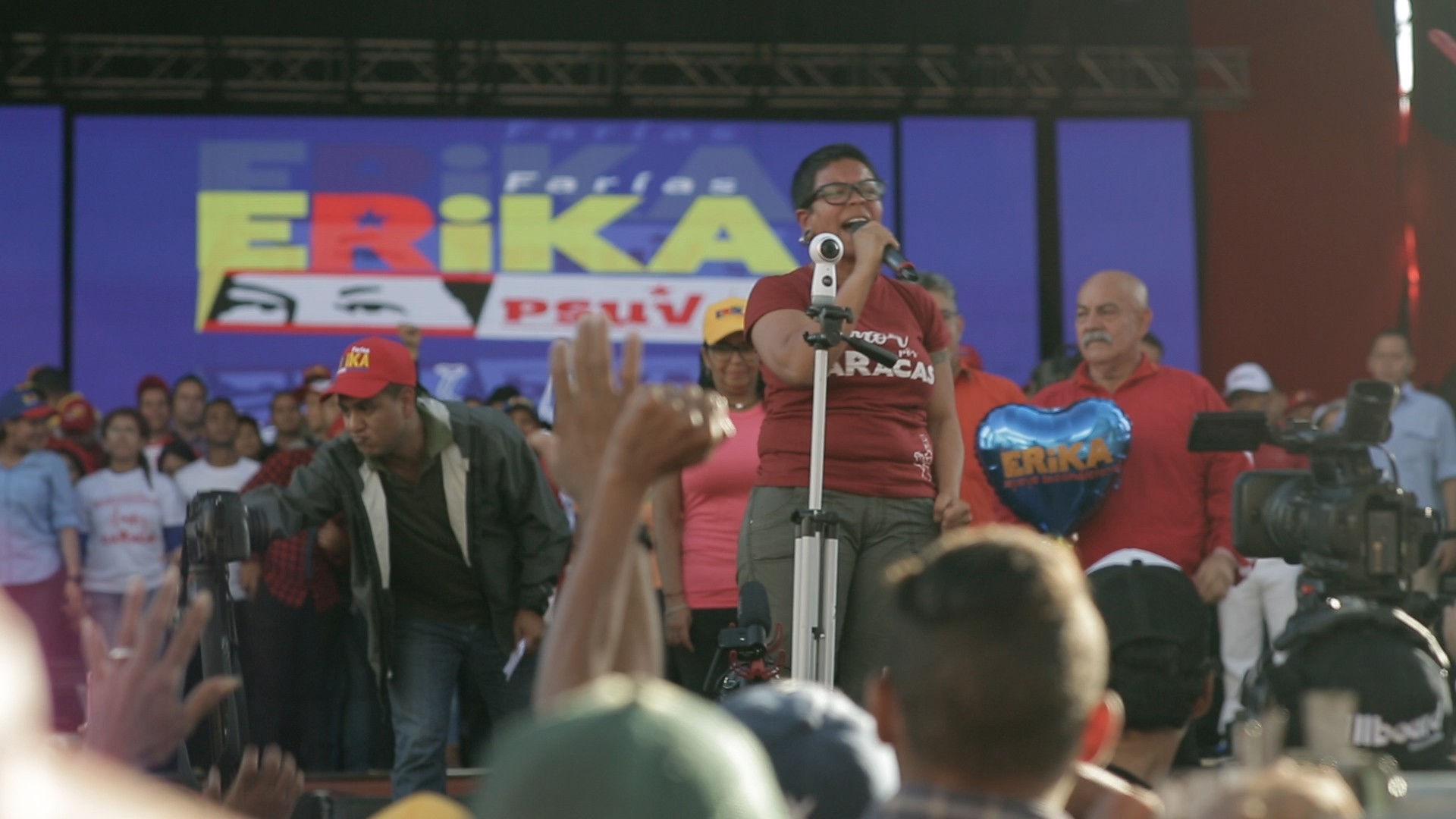 Cover image: Nicolas Maduro, president of Venezuela, gestures during a press conference in Caracas, Venezuela, on Thursday, June 22, 2017. (Carlos Becerra/Bloomberg via Getty Images)