Photo by Sergei Belski-USA TODAY Sports
I held off on writing a Jaromir Jagr career eulogy as long as possible. I knew when the news broke Sunday that he was on waivers and his NHL career was likely over, somehow too soon at the age of 45, but I wanted to exist in the denial stage of grieving for as long as possible. If a team were willing to claim Cody McLeod, surely someone would want an all-time great for the second half of the season, right?
Wrong, it turns out. Jagr was too beautiful for this sanitized, cookie-cutter version of the NHL anyway.
Jagr was our last vestige of 1990s hockey; if the NHL wanted to bring back someone for this year's All-Star Game who has diminished greatly since 1997, why not go with Jagr instead of Kid Rock? It would have taken forethought and deft coordination—two things the NHL should also consider bringing back—along with willingness on Jagr's part, but it would have been nice to give everyone a chance to say goodbye to a living legend during All-Star weekend.
When you're old, you cling to anything that allows you to falsely believe you're not that old. ONLY 90s KIDS WILL FACE THEIR OWN MORTALITY IN THE WAKE OF THE JAGR NEWS! Jagr leaving the NHL, presumably for good, is a break in the link to hockey history. We can be sad about it ending or even how it ended, but look at it this way—Jagr did everything his way, so why should the end be any different? A farewell tour would have been admitting it was over before it was over, and that was never Jagr's style.
Jagr was more than just an all-time great; he was an experience. In a league starved for personality to go with talent, Jagr brought both for two decades. The mullet. The salute. The ass. I'd give anything for one of today's boring NHL superstars to pick one and go with it for a year. Which player wouldn't instantly become a bigger fan favorite?
Tyler Seguin… with a mullet.
John Tavares… saluting after every goal.
Johnny Gaudreau… with a big ass.
---
---
Almost every NHL superstar today is a carefully curated, focus-grouped glass of room temperature milk. For better or worse, Jagr gave no fucks. It either drew you in or turned you off. He climbed to second in scoring in NHL history despite fucking off to Russia for three years to make some tax-free money and had a very public laugh when someone tried to blackmail him because he had sex with an 18-year-old model.
Even at 45, Jagr was probably the NHL player with whom you'd want to trade lives for a day. Can you honestly say you'd choose Connor McDavid or Sidney Crosby instead? How much milk do you really want to drink?
The beauty of Jagr was whether you saw him in 1993 or 2018, there was something to appreciate, whether he was a lanky dangling machine in his youth or a later-years behemoth backing down defenders with his prodigious lower body. Jagr had a level of talent, love and compulsion to play hockey that existed in maybe Gordie Howe and nobody else.
There's a drive that borders on sickness existing in only the greatest of the greats—Roger Federer in tennis, Jerry Rice in football—that pushes them to play and excel into their sport's old age for reasons few ever understand. There's nothing wrong with retiring on top, but there's something beautiful about guys like Jagr who made everything look so easy for so long clawing and fighting for just one more season because there's nothing they'd rather do.
Or maybe Jagr owes a Vegas casino money. Either way, I think it's noble.
This is my favorite Jagr story, and I'm not entirely sure it's true. I heard it during a New York Rangers broadcast. The way it was told, Jagr did not know how to one-time a puck for the first 11 seasons of his career, which is like finding out Albert Einstein didn't know how light switches worked until after he published the theory of relativity. Jagr only learned how to one-time pucks, according to this memory in my brain, as a Washington Capital in 2001 under the tutelage of defenseman Sergei Gonchar.
---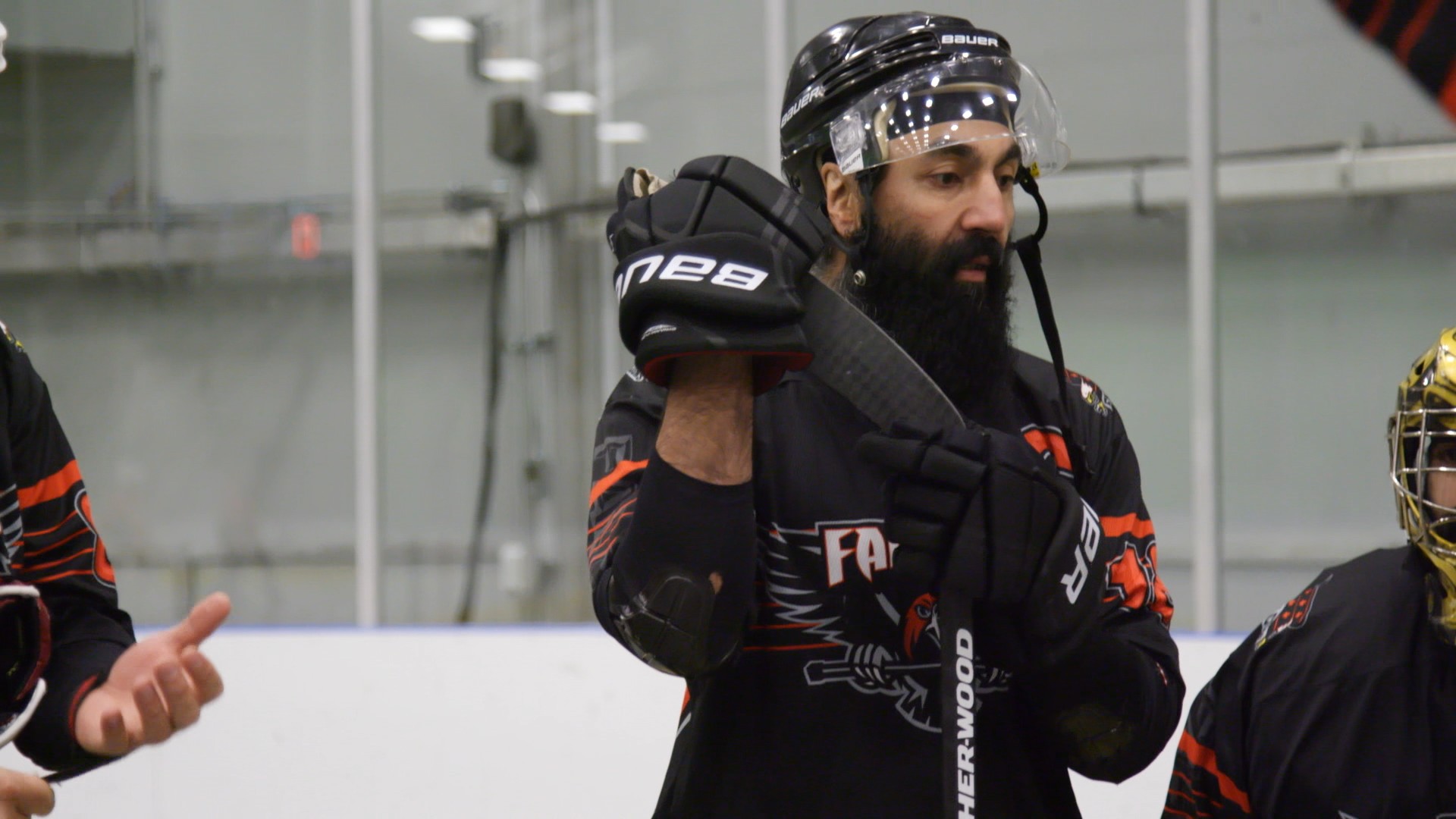 ---
True or not, it reflects the thing we loved most about Jagr beyond all the highlight-reel plays—he was flawed, something that doesn't appear in generational talents all that often and not to this degree, be it the talent or the flaws. There was a certain loneliness that went along with the love—working out in an empty gym into the wee hours of the morning or skating alone in the dark in a weighted vest after a game. Jagr has always come across as someone that doesn't know what he'd do without hockey, and I think that's a feeling with which all hockey fans can identify and why there is such affection for him.
Jagr lost 150 games to three lockouts and another 246 to his three seasons in the KHL. In another universe, Jagr plays every single game of his professional career in the NHL and sets the career record for games played and goals. It's amazing to think for all Jagr accomplished—two Stanley Cups, five scoring titles, an MVP—that he actually left a lot on the table.
But maybe that's why he kept coming back; he didn't want to leave anything else on the table. Jagr kept the ride going for as long as possible and there's at least some reason to hold on to the belief he'll come back for one last ride next season.
It didn't work out in Calgary but there's another team in Alberta that could use a winger.