Photo via RichardALuthmann's public Facebok page
Richard Luthmann seems to have a thing for comparing himself to Saul Goodman. Like the fictional TV character, the 38-year-old Staten Islander is a flamboyant lawyer with plenty of ties to allegedly violent criminals. But he's also facing federal charges for allegedly running a fake scrap metal empire that involved setting up a blind man as the fall guy and extorting people at gunpoint. In fact, according to the 11-count indictment in that case, the bow-tie-wearing Luthmann may prove to be one of the most colorful—and dangerous—criminals in recent New York City lore.
Before Luthmann embodied the spirit of Breaking Bad, he made headlines for trying to create a scene out of Game of Thrones. Back in 2015, the Staten Island Advance reported he was involved in a civil suit with plaintiffs who alleged Luthmann had encouraged his own client to illegally shield assets from them by violating state law. Luthmann (unsuccessfully) asked the judge in that case to sanction a trial-by-combat—to the death—in the event the case wasn't thrown out.
---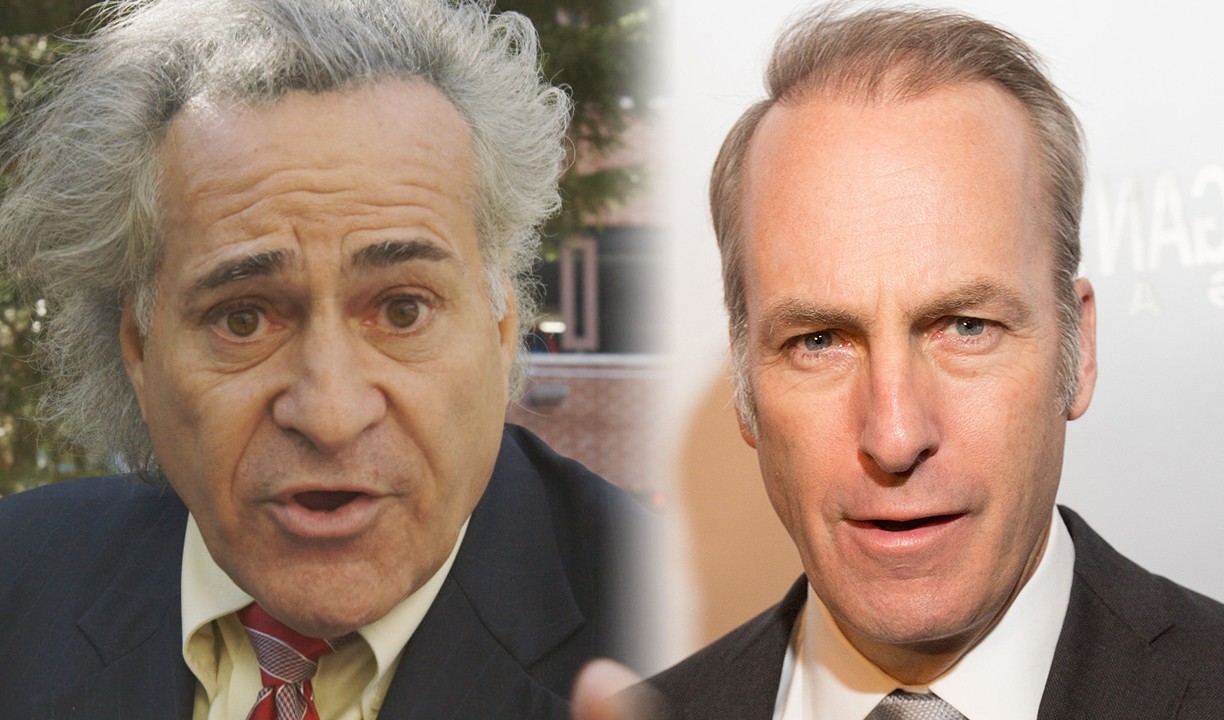 ---
Now the attorney's back in the news because federal prosecutors alleged on Friday that, back in summer of 2015, Luthmann, an unnamed co-conspirator, and a guy named George Padulla III—who appeared to have mob connections—started a series of fake scrap metal businesses that actually sold filler parts to unsuspecting clients. They are accused of pressuring one of Luthmann's clients—who was blind, living on public assistance, and afraid of getting caught—into being the head of one of these companies.
The trio are said to have enlisted the help of 59-year-old Michael Beck, an alleged mob enforcer. According to the complaint, the hired muscle also precipitated a plot twist: At one point, he pulled a gun on the unnamed co-conspirator and claimed that the man owed Luthmann $10,000.
Federal agents arrested Luthmann early Friday and charged him with kidnapping, money laundering, and extortion conspiracy, among other crimes. Prosecutors said that throughout his alleged crime spree, Luthmann referred to himself as "Saul." They also asked that the defendant remained locked-up during his trial because every witness they've interviewed, they said, has expressed fear of retaliation from a guy who claimed to have ties to multiple criminal organizations.
There's evidence to suggest this isn't just bluster. In a recording, Luthmann was reportedly heard threatening to send the Chinese mafia to rape and kill the new attorney of a female ex-client. Court papers also said that Luthmann—who according to several posts and at least one photo on his public Facebook page is a Trump supporter—tried to send his muscle to kill Kevin Elkins, the former executive director of the Democratic Committee of Richmond County (a.k.a. Staten Island).
Luthmann isn't just accused of terrorizing people physically, by the way. He's also said to have created fake Facebook pages to spread misinformation about political enemies like District Attorney Michael McMahon. In another instance, according to the New York Daily News, when McMahon was running his campaign, Luthmann allegedly tried to pay an exotic dancer $10,000 to allege, falsely, that the candidate raped her.
So far, Luthmann hasn't spoken in court other than to mouth "I'm OK" to his family, according to the Advance. But the accused's own social media accounts have, at least in the recent past, appeared to lend credence to some of prosecutors' claims.
"My political Bible was written by Roger Stone," he apparently wrote on a public Facebook page on August 25. "I am a bear with the taste of blood in my mouth. I am a maneater."
Follow Allie Conti on Twitter.