Photos via Wikimedia Commons
This morning during the House Administration Committee's hearing on sexual harassment in Congress, California Representative Jackie Speier (D) said that she knows of two current members of Congress—a Democrat and a Republican—who have sexually harassed staffers.
In her testimony, Representative Speier recounted reports of verbal and physical harassment. "There have been harasser propositions such as, 'Are you going to be a good girl?' to perpetrators exposing their genitals, to victims having their private parts grabbed on the House floor," she said, without revealing the names of the two Congress members.
Before Representative Speier spoke, Virginia Representative Barbara Comstock (R) said during the same hearing that a member of Congress "decided to expose himself" to a young female aide who was dropping off materials at his home, according to Politico. "She left, she found another job," Comstock said. "But what kind of situation, what are we doing here for women right now who are dealing with somebody like that?"
As attention towards sexual misconduct heightens nationwide, focus has now shifted to the country's legislative branch. Earlier this month, the Associated Press published allegations of sexual harassment in Congress from California Representative Linda Sanchez, former California Senator Barbara Boxer, and former California Representatives Mary Bono and Hilda Solis.
---
Watch: Senator Gillibrand Is an Unstoppable Advocate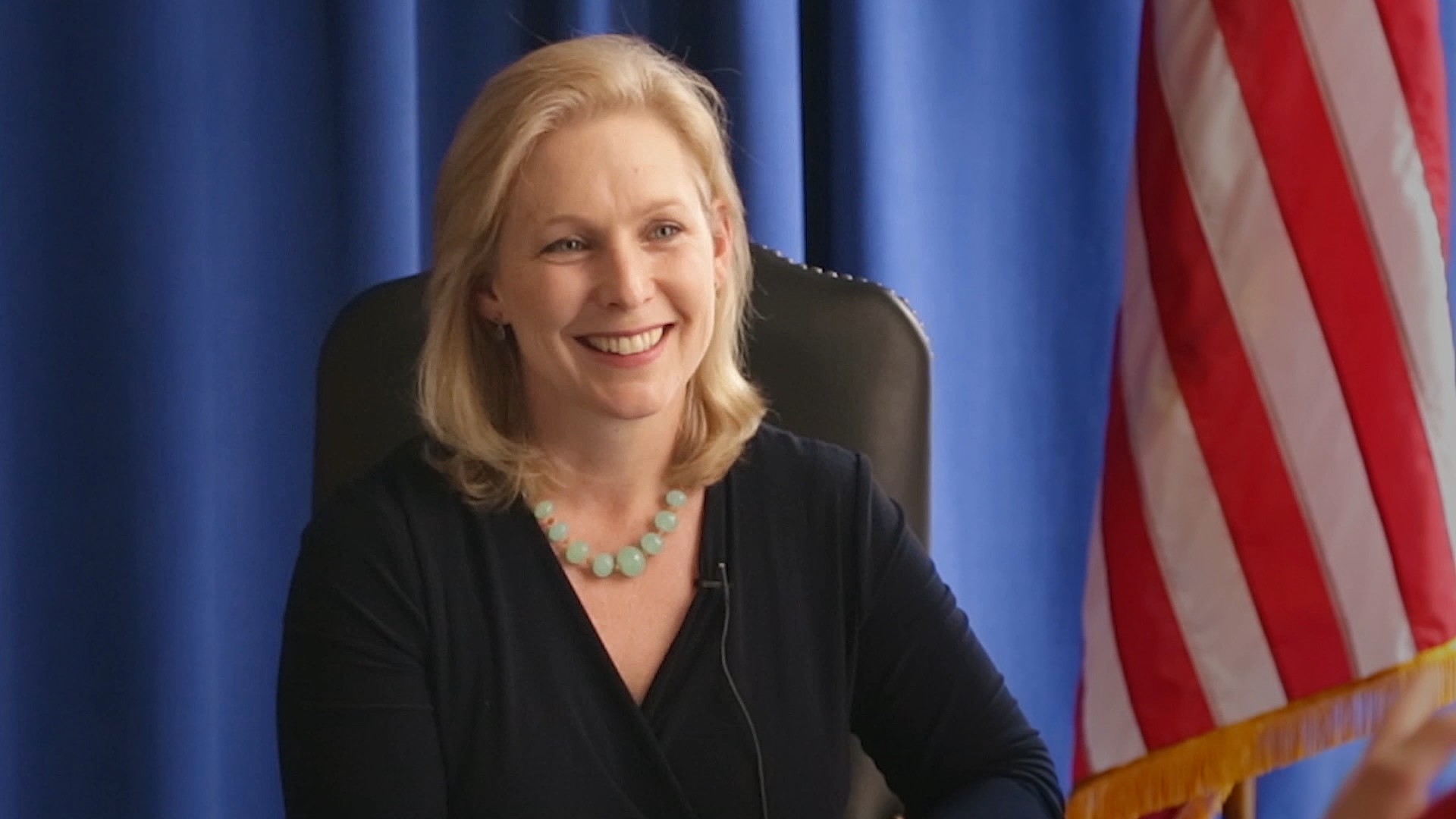 ---
"This is about power," former Senator Boxer said while describing sexually suggestive comments made by a male colleague to Time. "This was an example of the way I think we were thought of, a lot of us… It's hostile and embarrasses, and therefore could take away a person's power."
In a report published today, CNN spoke to over "50 lawmakers, current and former Hill aides and political veterans who have worked in Congress" to find "with few exceptions, every person said they have personally experienced sexual harassment on the Hill or know of others who have." The New York Times also spoke to over 50 lawyers, lobbyists, and former aides in an investigation which concluded that "sexual harassment has long been an occupational hazard for those operating in Washington politics, and victims on Capitol Hill are forced to go through far more burdensome avenues to seek redress than their counterparts in the private sector."
In order to report sexual misconduct, congressional employees face a byzantine process. Under federal law, a victim must come forward and file a complaint within 180 days of the incident. If they are able to comply with this strict deadline, they must then enter up to 30 days of mandatory counseling and an additional 30 days of mediation. If mediation fails, then the victim must wait another 30 days before requesting an administrative hearing or filing a lawsuit in Federal District Court. This process to lodge a formal complaint takes at least three months.
"The system is so stacked," Debra Katz, a lawyer who often works on sexual harassment cases, told the New York Times. "They don't want people to come forward."
Representative Speier, who shared her own experience of sexual assault in October, aims to hold members of Congress accountable. "All the victims ask in return as staff members is to be able to work in a hostile-free environment. They want the system fixed and the perpetrators held accountable," she said during her testimony today.
After the AP reported multiple sexual assault allegations against current and former lawmakers, House Speaker Paul Ryan sent a memo encouraging lawmakers to complete voluntary sexual harassment training and require the same of their staff, writing, "Harassment has no place in this situation… We can and should lead by example," the AP reports.
Before today's hearing on sexual harassment, almost 1,500 former Capitol Hill aides signed an open letter addressed to congressional leaders demanding mandatory in-person harassment training for all members of Congress and congressional staff. The letter also called to "reform the system for filing sexual harassment complaints in the Office of Compliance (OOC)."
On November 3, New York Senator Kirsten Gillibrand announced her intention to propose "comprehensive legislation to combat sexual harassment in congressional offices." In the House, Representative Speier has similar plans for a bill to reform the harassment reporting process. Both bills would not only require mandatory sexual harassment training, but also overhaul the OOC.