Harry Styles is a hero twofold in 2017, first for reviving UK lad-rock on his self-titled debut album, and secondly for having his character make it through Christopher Nolan's WWII drama Dunkirk alive. Harry is truly the boy who lived. But even those who have triumphed face hardships eventually, and Styles is no exception. At a recent show in London, England, the former One Directioner nearly tripped onstage while playing his song "Kiwi," the gag being that the obstruction that caused him to lose balance was a kiwi fruit. Via Stereogum, here's the video.
There seems to be a weird, cursed history with this song, as a fan groped Styles while performing it not even a few weeks ago, which is objectively not cool. This kiwi-slipping incident, however, is much funnier and not as dark, so let's analyze the moment of crisis beginning at the start.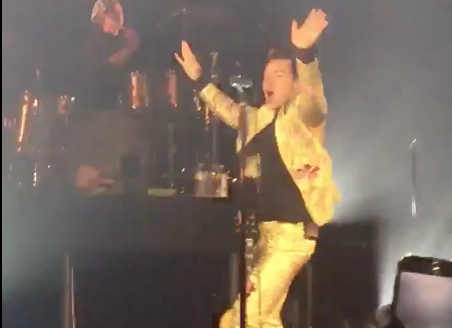 Harry is a rockstar at the peak of his powers. "Kiwi" rips, and if you can't get down with the riffs then you're not alive. He's unstoppable at this point, but disaster looms ahead.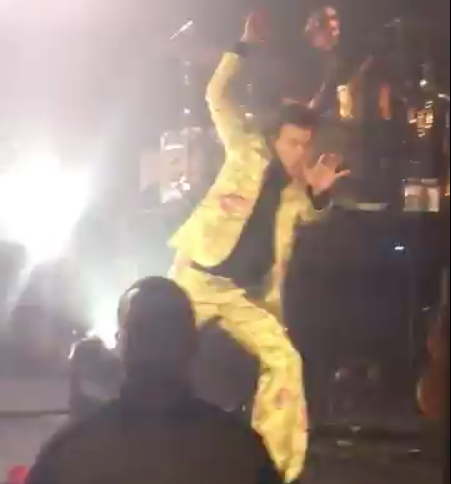 It's not a dramatic pratfall. You can't compare it to the glorious, strange tumbles taken by Travis Scott and Justin Bieber. But in its brevity and seeming innocuousness, it cuts that much deeper, as echoed by the crowd's suspenseful collective gasp. The moment hangs. It's dire.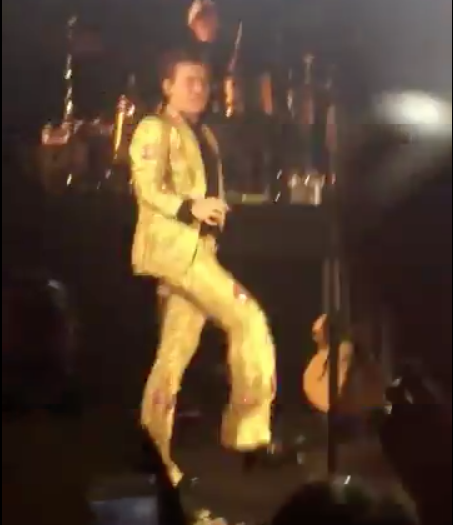 With a powerful, Jagger-esque strut, Styles recovers. The crowd loves it. Everything is as it should be.
Styles confronts his enemy head-on and is victorious, while also acknowledging the multi-level paradox of the situation. You couldn't ask for a better ending. Good show, all.
Phil has seen no Nolan films so he has no clue what you're talking about. He's on Twitter.