Photo by Kim Klement - USA TODAY Sports
It's almost always a mistake to prioritize fit over bottom-line skill and long-term potential when picking in the NBA draft. Regardless of any given roster's structure, it's simple: Select "the best player available" and then sort through the rubble after the dust settles. It's a smart strategy supported by one of the league's most tried and true governing principles: Talent rules. Thanks to a rare blockbuster trade in which they gave up the first overall pick in this year's draft, the 53-win Boston Celtics are in a unique position to test this theory on Thursday night. The top pick is a literal lottery ticket, the most coveted toy in all of professional sports. The Celtics forfeited it because they don't believe Markelle Fultz is the best player in this field/for their organization. Boston adores Isaiah Thomas, Avery Bradley, Marcus Smart, and Terry Rozier. All play hard on both ends of the court and make plays that positively impact games even when their shot isn't true. All four also won't be on the team two years from now, but their presence (and a variety of other factors) has turned the third overall pick into somewhat of a guessing game. The clubhouse leaders are Josh Jackson and Jayson Tatum, two wings with impressive yet different skill sets (and identifiable weaknesses) that should be helpful from day one. Neither is a wrong choice, but Boston's composition, playing style, and intention to win now and later make Jonathan Isaac the most intriguing, and perhaps, best option.
"[I can] add length, add minutes for guys that need rest, and be able to come in and not slack, not be the weak link, knock down open shots," Isaac said during Wednesday's draft media availability. "I think I can do a lot for any team, especially a playoff team like Boston."
Even though advanced stats love him, the cons are obvious: Compared to several players who'll be available at the third spot, Isaac's floor is not high enough to pencil him into multiple All-Star games. His lone collegiate season was lackluster offensively, and question marks surround his ability to create for himself and/or others. He's a ball of clay while every other candidate has seemingly been glazed into a statue, with known strengths that will immediately translate at the next level.
But Isaac is just so compelling. His combination of ball skills, range, intelligence, length, and speed is supernatural. Assuming Boston lands Gordon Hayward or Blake Griffin, Isaac—in the short-term—is the perfect complement for a group that may need the third pick to impact games without ever having his number called. Isaac is 6'11" with Draymond Green's wingspan, and has the ability to switch all screens, and easily finish above the rim.
When asked what he most wants to improve about his game, Isaac quickly pointed towards his thin frame and the need to beef it up a little bit, but also mentioned various areas of skill that, if rounded out, would make him one of the better prospects in the field.
"I want to become a more consistent shooter with tighter handle," he said. "And a better playmaker. I've been a diehard fan of Kevin Durant my entire life. He's a guy I look up to and love to watch. I just like his versatility and the way he plays. I like Kawhi a lot, Paul George, just those bigger guards that are super versatile." In a setting where he's asked only to defend, finish, and make life easier for the superior players around him, Isaac can thrive. He's adaptable, with physical tools that foreshadow possible stardom. He can shoot (his splits last year were 50.8/34.8/78.0), handle the ball better than most guys his size, and appears willing to accept a reduced role. (Isaac led Florida State in Win Shares despite ranking fifth in usage rate and eighth in assist percentage on his own team.) In an environment where he's asked to do what he can't—like run pick-and-rolls, isolate, post up, attack one-on-one, etc.—Isaac may stumble towards his offensive ceiling without actually reaching it. On a Celtics team that features Thomas, Al Horford, Jaylen Brown, and possibly Griffin or Hayward, Isaac will only be asked to catch lobs, knock down open threes, and corner crash for put-back opportunities when the Celtics have the ball.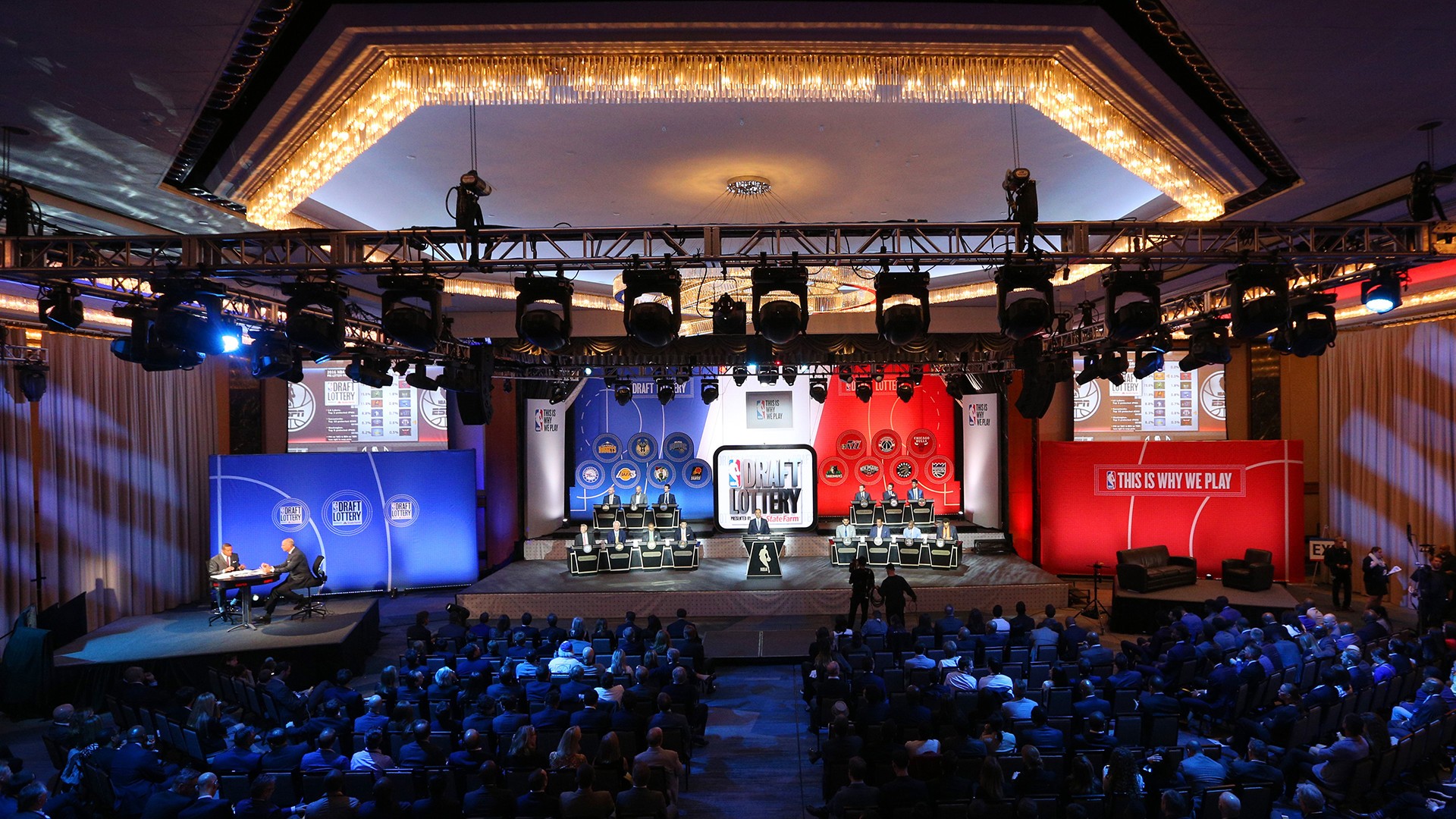 The value of a go-to scorer is crystal clear, particularly after watching the past three NBA Finals. Every team wants/needs bucket getters like Kevin Durant, Steph Curry, Kyrie Irving, and LeBron James. The ability to score at will, regardless of the defense's game-plan, remains the single most important gift any prospect can have.
Isaac will likely never be that type of player, but winning also requires players who don't have any glaring flaws; someone who isn't a liability on either end, and whose mere presence influences the scoreboard, creates mismatches, and doesn't take anything off the table. The Celtics crave another score-first star who can lead them past LeBron (for however long he's on the Cleveland Cavaliers) and the Golden State Warriors, but they also need an individual defender who can harass Durant and, down the line, extra-terrestrials like Giannis Antetokounmpo and Kristaps Porzingis.
Sooner than later, Isaac will be able to make those guys work without help. He can switch from someone like Kevin Love to someone like Irving without Boston's defense having to scramble on the backside. And as he becomes more comfortable with the ball in his hands, the post-Horford, Thomas Celtics will be happy to have a versatile do-everything onboard. Even if it's incredibly unlikely (though not impossible) Isaac turns into the best player in this class, or even the best player selected lower than the third slot, he might be the most logical short and long-term option for the Celtics. Drafting for fit is a cardinal sin, but so is trading the number one pick. Boston's front office isn't afraid to take chances, and Isaac may be the type of prospect worth gambling on. Despite having a low floor, Isaac's frame, smarts, and overall dexterity may launch his ceiling into the clouds. And Boston would be wise to call his name.