Not that everyone else [points to Fraggle Rock] isn't, but moms are busy. Like, BIG busy. In addition to their own lives, they are jugglers of their small, maybe-remorseless Cabbage Patch Kids' snacks, pick-ups, drop-offs, and teenage mood swings. Here's the thing: If you don't have to make time to wipe someone else's butt during the course of your day, are you really that busy? So, yeah. Maybe they could use a little CBD. 
Full airhorn disclosure: We are not doctors. All of our stethoscopes are made out of Red Vines! But, if you're here, in the second paragraph of a VICE article on cannabis gifts for moms, you probably know that the cannabis (and particularly, CBD) industry has experienced a meteoric—if not complicated—rise over the past few years. "Evidence points toward a calming effect for CBD in the central nervous system [in some people]," according to some medical reports, and cannabis has been implemented by indigenous communities basically forever for healing practices. Now, with the gradual legalization of recreational (hi, NY) and medicinal cannabis use in the United States, it is very clear that the cannabis industry isn't going anywhere, it's going everywhere—and a lot of it is being pioneered by moms, who reportedly "hold about 27 percent of executive roles in cannabis companies compared to 21 percent in traditional industries." 
These days, there are CBD sports drinks, face serums, and even socks; there is an infused-thing-in-vibey-packaging for everyone under the sun. None of this is surprising, perhaps, for seasoned stoner moms. Although, CBD clothes? New MOFO frontier, my dudes. Whether you're a wake and bake mom or of the nasciently curious set, there are so many ways to not just try delightful cannabis and CBD products this Mother's Day, but to ~indulge~ in them. 
We've lassoed up the best CBD-related gifts for the mom-like person in your life, whether that be the gal you popped out of or a lizard in your life with a matronly touch. Some of them are smokeable, but most are chewable, drippable, and rub-able. We will forever dig a joint circle, but we also want to give the gift of soaking our mama's toes in a CBD bath fit for the heavens. 
---
Finally, face serum has CBD
Undefined is an all-natural, Black woman-owned CBD skin-care brand with zero parabens, sulfates, gross dyes, and synthetic fragrances. This CBD-infused face oil has a flowery but crisp scent, and is great for potentially calming nerves as well as our busted pores. "I use Glow Elixir on my clients for multiple kinds of treatments," writes one reviewer, "including, calming irritated skin, and to increase hydration for normal-oily skin. I also love to use this as a makeup prep!"
Undefined Beauty Glow Elixir CBD Beauty Oil, $48 at Nordstrom
This artful pipe doubles as a bud (hehe) vase
Dumb puns aside, Laundry Day makes some of thee most beautiful, minimalist objet d'art glasswork pipes (that don't cost hundreds of dollars) on the web. The Tanjun model comes in a bunch of colors, but our favorites are a tie between the pink (reminiscent of Ricard Bofill's La Muralla Roja) and the brown (reminiscent of that one time we didn't hang out with Joni Mitchel on the island of Matala, Crete, circa 1970). 
Brown Tanjun Pipe, $48 at Laundry Day
David Lynch, you dropped your lip balm
Kind of feels like that. Or else some kind of sexy Flubber. We're buying whatever sentient, sexy green fantasy Smith & Cult is selling us. In this case: an everyday lip treatment with a coconut-derived MCT oil for hydration. (Rest assured: The actual balm is clear.)
Locked & Lit CBD Lip Balm, $21 at Smith & Cult
For active moms, a magical weed Gatorade...
...Kind of! (But not; please don't sue us @Gatorade.) Rec Room's own Hilary Pollack wrote an extensive review about OFFFIELD, the CBD sports drink that combines electrolytes with a jolt of mellow, feel-good compounds with cannabinoids. Why is it the perfect stoner mom gift? Because, as the review states, it's a little luxe for using every day, but a special treat for CBD-laced hiking, yoga, or swimming. Plan a chill morning hike for you and mom. Take these CBD-and CBG-packed pixy stix along to get loosey goosey, and maybe see those leaves in HD. 
OFFFIELD enhanced hydration, $39.99 $34.99 at OFFFIELD
Hemp joints disguised as fancy French butter
Never heard of Dad Grass? Our contributor Adam Rothbarth reviewed the beautifully branded, 1970s-nostalgic (almost), hella legal, super-low-THC hemp joints that give you the perfect mellow, no-scaries buzz and found them to be perfect for a no-paranoia smoke sesh. For the mamas who are daddies, the dads who are mommies, and everyone else, they offer the lowkey lift-off we've been craving now that we're not invincible 19-year-olds. The fact that they come packaged in an unassumingly hot and faux-vintage box of butter makes our hearts go pitter patter. 
Beurre De Sqirle 5 Pack Dad Stash, $37 at Dad Grass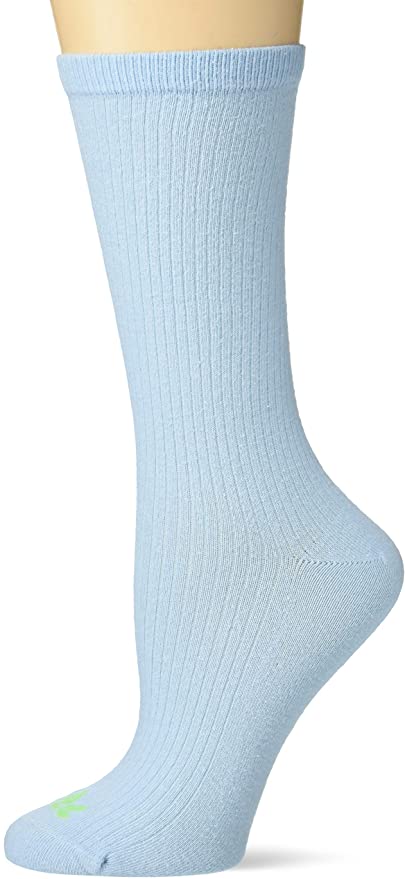 Here's how CBD socks are supposed to work: They're infused with CBD (not THC) oil, and work with your body's natural body heat to take effect on pained feet, lasting for around 30-ish washes. We tried these and had a few of our close friends try them, too, and all reported a slightly mellowier (and sleepier) vibe shift. Placebo effect? The future of CBD? IDC, really, because whatever happened worked, and I went to sleep without the Sunday Scaries.   
HUE womens Crew Sock Infused With Cbd Oil, $13.90 at Amazon
You just know a brand called "Lord Jones" is going to make CBD make you feel like you own a top hat and use "lunch" as a verb. We absolutely want the bubble bath they are drawing for ~mother~ this year: small batch salts with pink Himalayan salt, arnica, Epsom salts, calendula petals, and essential oils, all kissed with 240 milligrams of CBD (roughly 20 milligrams per teaspoon). The CBD-infused balm is a must-follow up for the post-soak hydration, and filled with jojoba oil, shea butter, and olive oil for deep hydration. 
Bath & Body Chill Duo, $120 $108 at Lord Jones
The one you can get at grocery stores
At least in New York City, there are a lot of swank grocery stores and corner markets that sell these CBD drinks, which are refreshing AF and a great addition to a backyard kickback or park picnic with your ma. Vybes packs a mellow 25 milligrams in its berry sauce creations, all of which hope to "reduce inflammation and calm the mind." Make sure you steal a sip of the peach ginger. 
Vybes original sampler, $72 at Standard Dose
Horny? Tired? They make a patch for that
You know those moments when you wish you could plug your body into an electric car charging station? When you really can't be bothered to do anything other than absorb? Consider this next realm of "transdermal" cannabidiol extract absorption, a.k.a. 20-milligram CBD patches that are catered to your different needs. The variety pack hooks you up with one Sleep Patch (there's also melatonin in there), a Relief Patch (peppermint and menthol), a Sex Patch (L-arginine, maca, and tribulus terrestris, cuz why not), and an Energy Patch (packed with vitamins). Slap 'em on and reap the benefits, like Icy Hot for cannabis connoisseurs.  
Variety, Plz. 4 pack, $22 at Fleur Marché
Is your mom one of those moms who learned to make floral arrangements with Martha Stewart Living in 1997? Is she simultaneously in delicious awe, reverence, and slight fear of her power? (Same.) This CBD gummy berry medley is part of Stewart's latest CBD line, in the midst of her second media wind with Snoop Dogg. We're here for it. 
Martha Stewart CBD Wellness Berry Medley Gummies, $34.99 at Shop Canopy
We've all gifted perfume. But have you gifted a CBD-infused perfume? This one is good for both gals and ghouls and everyone in-between, because it smells like the hottest tree in Muir Woods (the base is sandalwood, vanilla, styrax, hibiscus seed, orris root, patchouli, and cannabis) had a love child with a packet of Adult Tang (top notes of citrus and patchouli).
Heretic Midnight Toker CBD Eau de Parfum, $85 at Nordstrom
Fancy Caboodles for all your mom's weed stuff
And finally, for the CBD-savvy: a supreme carrying case by the Black woman-owned "Apothecarry." Each wooden case is one of a kind, and this earthy wood number is like having a veritable weed laboratory; there are eight humidity control packets, four dab containers, and a middle split travel cigar container; a four-strain tobacco system glass jar (with humidity control), a rolling tray, grinder, and more. Perfect for a Mary Jane-loving mom taking a weekend trip to ride to the moon and back.  
Original Apothecary Case, $259 at Apothecarry 
Happy Mother's Day! [rips bong]
---
Your faithful VICE editors independently selected all of the stuff featured in this story. We may receive a small commission if you buy through the links on our site.