So Shakira and Rihanna are having a girls night. They're venting about their frustrating ex-boys that they keep booty calling and smoking some cigars. Nothing in this video actually makes sense except the butts, but there are still many life lessons to be gleaned. In the spirit of forgetting unhealthy relationships, Shakira and Rih have unwittingly given us a guide that will take you from feeling sad and confused to distracted and smokin' hot. The key is to do a lot of impractical things while wearing tiny outfits. If you haven't seen this video already, get on it, because as one commenter articulated, "FAP TIME." [Editor's note: EW.]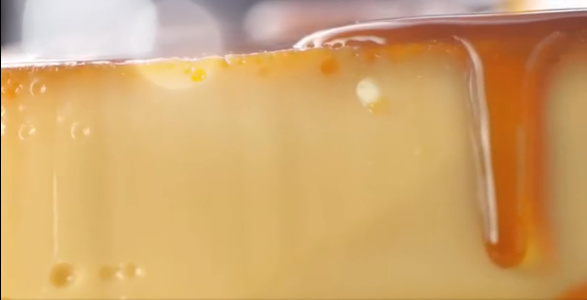 Sidenote: after watching this a bunch of times for this piece, I've decided that the Starbucks caramel flan latte ad that comes on every time is only slightly less sexy than this video.
SKIP THE CHORES
The video opens with Shakira trying to make her bed. From the looks of it, her problematic lover always did it, and every time she flaps that sheet from atop her bed, hoping it'll make it under the mattress, she remembers him. She eventually gives up and rolls around. Good call. Skip the pants and treat yourself. Also, I understand an interest in symmetry, but why is her bed in between these staircases? Bad feng shui, Shakira.
HUG IT OUT
Preferably in a minimalist bodysuit on an outdoor mattress by the pool. This is totally not what a post-breakup girls' night looks like, guys. The 30 minutes I spent reading the comments on this video were worth it. They're mostly made up of people declaring that they're masturbating, and confused conservative trolls who are arguing about this shot. Half say that this is porn and that Shakira's baby is watching this right now and others seem to think that they're helpless pawns that were meaning to reach for a hug. but missed. Both are lols. A sample of how the world feels about this:
DRESS LIKE A FIREY PHOENIX WITH A PENCHANT FOR DANCE SOLOS
Shakira looks like she's covered in fire and feathers and like she may have borrowed this from Beyoncé. If people see you and wonder whether or not you're wearing actual clothes, you're doing it right. I can't imagine the logistics of getting into this number, but girl looks amazing.
DONT LET A FLOOD RUIN YOUR JAM SESSION
Nothing stifles relationship thoughts like potential electrocution. Added bonus: aesthetic drama. Best when paired with lace bell bottoms and a matching cardigan that billows with every chord. Please note the symmetrical dolphins leaping from the massive tiki/lava lamps in the back. Emerge from the flames like these triumphant creatures.
TOUCH BUTTS THROUGH THE WALL
This is the grown n sexy version of playing telephone with two cups and a string. Madonna and Brit did it first in the "Me Against the Music" video, and it's another example of doing something self indulgent and hot for no good reason. Take your mind off of your love life and coordinate outfits with your BFF before trying this one. It has to be pretty awkward and anticlimactic in practice, but this move is still a DO:
ONLY WEAR OUTFITS WITH FRINGE
Throw out everything else, and make sure your hair, ass and tassles are constantly in motion. Flip your hair, spin around, jump on the bed. It doesn't matter, just make sure that everything is in the air. Seriously, everything:
Speed up your rebound with the help of bodysuits and strategic posing. If the goal of the video was to make the world look like this Patrick Star avatar. It succeeded:
Amalia was last seen pulling this move in a club. She's on Twitter - @graztifarian.