This article original appeared on Noisey UK.
The Mercury Prize has come under a fair bit of fire in recent years, not least from us, for providing boring lists of nominations that are largely similar to the Brit Awards or just the best selling albums of the year. They've largely tried to silence critics by giving the final prize to the most experimental and interesting records from a relatively boring bunch in the last few years—which is how James Blake and Young Fathers both ended up winning.
Aware, this year, that the shortlist still looked a bit like the 6 Music Prize for records that make dads feel cool but safe, the Mercury powers that be added Mistajam to the judging panel (as well as Corinne Bailey Rae, Nick Mulvey, Anna Calvi—so you know a mixed bag). Maybe they also issued an edict to not nominate James Bay for fear of incurring the wrath of disgruntled Guardian journalists. Maybe it's just been a better year for British music. Whatever the reason, this seems like the most indie bunch of nominees they've had in years—largely unknown albums that have done little to bother the upper reaches of the charts. Apart from Florence, you can't imagine any of them will get nominated for the Brit Award equivalent.
Unknown of course, doesn't mean good. The Mercury panel's obsession with people who sound quite nice on Jools Holland but haven't actually made any great records continues, however there's also a decent smattering of genuine quality. But where does that leave the poor dad, just looking for someone to tell him it's ok to spend ten dollars on a Ben Howard CD for the car? He's not going to enjoy Benjamin Clementine whether he plays piano with no shoes on or not. The poor dad who's been texting you routinely now for the last three months, "wat a good rock and roll LP son? can't get the sprotifly workin. tb. dad"—a desperation so thick you can smell it when you open iMessages, you know it's him. Over the last few years he's come to trust the Mercury Prize, now it's throwing it all back in his face. Well not to worry dads, we've got you covered—here's the Mercury Prize shortlist explained for fathers.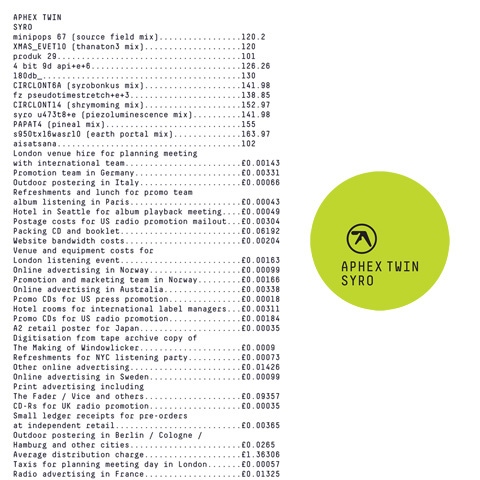 So you know how you had prog rock bands like Yes who dressed like wizards and played 13 minute long songs with really meandering synthesiser solos? Well Aphex Twin is sort of our version of that, except he dresses like an IT technician instead of a wizard, makes all his music on a Mac (computer), and names his songs stuff like "re5_pinp000e". Everyone really liked "Syro" because it was weird enough to make us feel interesting, but not so weird we couldn't still take shit drugs and dance to it. Not that I do that. Sorry, Dad.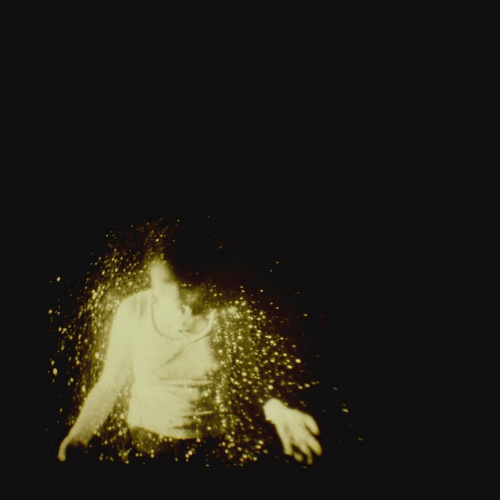 You know those oiks you like that gather in the middle of the street in Camden and you like to speed up to freak them out when they get in the way of your car. Well they made a record and it sounds like Shampoo covering Nirvana. You don't know Shampoo? They were like the female Jedward.
No, it's not Shirley from Eastenders, that's Roisin Murphy. She did that song, "sing it back, bring it back, sing it back and briiiing" before becoming an experimental pop artist who occasionally pops up on The Culture Show. This album feels incredibly grown-up, all tasteful electro and long words, the sort of thing you might play in the foyer of a sculpture exhibition or a high-end orgy.
Remember that time you thought it was nice of me to buy some mushrooms for breakfast and then you made that funny omelette and now we don't talk about it anymore. Well this sounds quite a lot like what you saw that day, when the lampshade was singing at you and the sofa was flying. Very much this year's Lemon Jelly. We don't have time to talk about Lemon Jelly.
Remember I bought you that Laura Mvula album for your 50th and you quite liked it? Well this is like a slightly more challenging version of that. Less fancy production, bit more double-bass but still like nice jazzy soul, like you might here at Starbucks—sorry Nero, I know you prefer Nero. No we don't need to talk about the difference between a flat white and latte again. She's almost certainly playing the Jazz Cafe next month we can go and see her if you like. No, I'm afraid they don't have John Smiths on tap there. I think they have Asahi… No he's not a support act, it's a Japanese beer, dad. No, no, no, you can't bring your own pork scratchings, man! Listen, just forget it.
Here we go! You know her dad! She's the one you said looks like Hazel Blears having a breakdown in Laura Ashley. This is her third record and also her best record because it has the most properly written songs and not just forlorn screeching. Err, I guess it sounds a bit like Rumours but with her singing all the parts.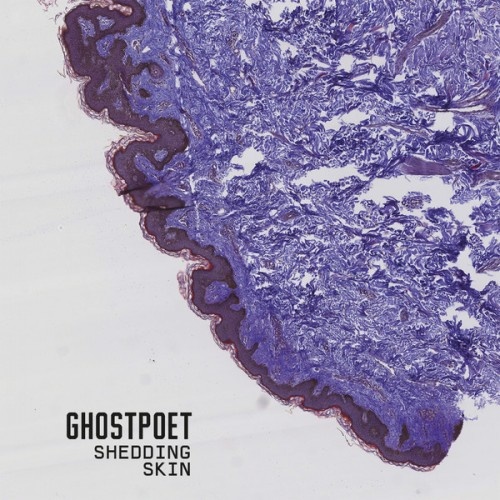 Ok I know we only just got to how Drake is different from 50 Cent but Ghostpoet—yes I suppose he's technically a rapper but only in the way that The Queen is technically the commander of the army. It's hard to explain but just trust all your normal rapper jokes about the bling bling and the hos do not apply here. Oh you wouldn't like it dad, you'd say it's too languid. You'd want him to speak clearly, sit up straight, tuck his bloody shirt in and apply for a real job at a logistics firm in town. Let's leave this one.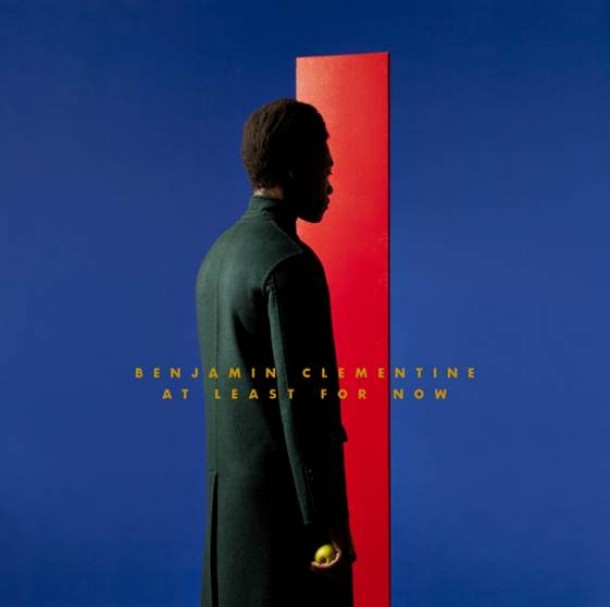 ​
God this guy is so Mercury he melts at -39°C. This record is a combination of Mercury winner Antony and the Johnsons, Mercury nominee Michael Kiwanuka and a man crying into his bourbon at the piano of a pub that's being closed down and turned into an M&Ms World. You would probably quite like this one actually - it's quite hard not to. It's virtuosic - basically just him, a piano, some low-key percussion and some string—but it feels huge, a bit like having your last rites read to you. Can you lend me a tenner to stick on please|? No I keep the winnings if I win.
No that's not an ok thing for a band to be called is it dad? People have brought up actually. No they don't care.
Do you remember that band that won the Mercury a few years ago and you bought their album, and you said they reminded you of Siousxie and the Banshees on mute? Remember, you took the car radio in to get fixed because you thought the volume was broken and you looked a right bell piece. Well the guy who did the drum machines in that band made a solo album and it sort of sounds like somebody made a really sad documentary about nightclubs in the 1990s, except for one track which sounds like a really fun barbecue.
This girl is an Irish folk singer who is the direct inverse of everything I know you have just pictured based on that description. Basically she's an unassuming 18 year-old whose twin interests are confessional songwriting and skateboarding, and has already accomplished more than I have in my mid-twenties. You know how you like Damien Rice because he is a good storyteller but also weaves in all the real feelings? She's like that only she can rip a half pipe and isn't depressing as shit.
No fucking clue dad. I'd imagine that's more your area.