When you hear a beat crafted by Timothy Zachary Mosley, you know about it. Those scattered drums, obscure sound effects, vocal percussion and sonic Eastern mosaics; a Timbaland production is unmistakable. Often described as a hip-hop producer, that label is a monumental understatement. Over the years he's put his spin on a number of genres including R&B, pop and electronic music, leaving them none of them the same since.
Spanning over twenty years, Timbaland's career is too vast to pinpoint every exact moment, and this isn't damn Wikipedia. Fortunately, he's reached more than one set of crossroads, and a few dead ends in his career - so we'll focus on the major turning points that transformed DJ Timmy Tim and his Fisher Price record player into the godfather of contemporary pop.
DJ Timmy Tim and Salem High School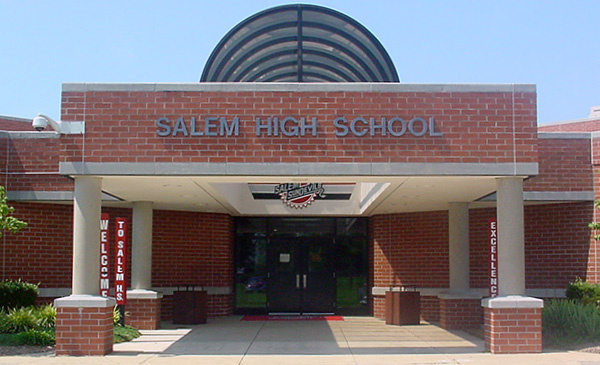 In the beginning there was just a three year old kid who loved his Fisher Price record player, which he got for his birthday. Pretty soon, he acquired a real Casio keyboard, and speaking with NPR about his explorative teens, he cited Kid Capri mixtapes as game-changers which taught him to keep his musical mind as open as possible.
At Virginia Beach's Salem High School, he made mixtapes - which he put out under the innocent pseudonym of DJ Timmy Tim. Soon he was hot property. Although, everything had to pause for a while at the age of 15 when his co-worker at the local Red Lobster seafood joint accidentally shot him, partially paralysing him for nine months. During this time he learned to DJ exclusively with his unaffected left hand.
Armed with that Casio keyboard and the wealth of artistic patience one can only learn in a hospital bed, he became the master producer for the various groups that attended the school. These included his own group S.B.I, which included members Magoo and Magnum The Verb Lord (who would later revert to his government name: Pharrell Williams), and Def Dual Productions which included Gene Thornton, the older of two brothers that would go on to become famed rap duo The Clipse (the other being Pusha T).
Speaking to Complex, Gene recalled: "I would go over to Tim's crib, and he would have his set-up, but the mic cord wouldn't reach over to where you wanted it to be. You had to kneel between the twin beds he had in his room. But we made a few joints."
In the late 80's Magoo met Melissa Arnette Elliott, then a member of local R&B group Fayze, now a Superbowl-slaying artist known as Missy Elliot. Magoo told Missy that she should meet his friend Tim, and she found herself revisiting Tim every night after school where the pair became like siblings, working on music together.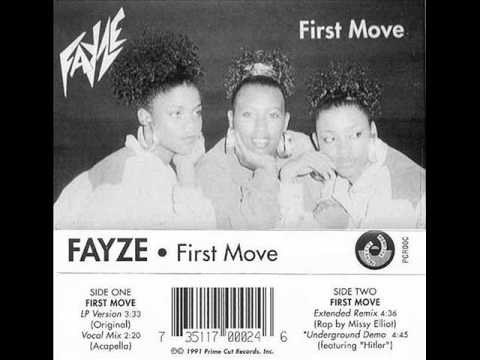 Becoming Timbaland in Da Bassment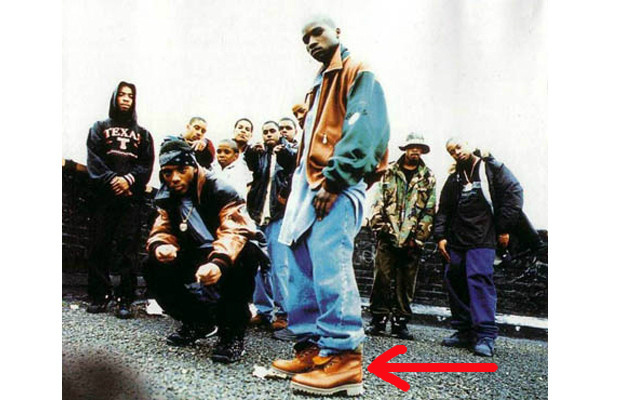 Missy's band Fayze soon signed a deal with new jack swing pioneer and founding member of legendary R&B band Jodeci, Devante Swing, on his Swing Mob label, and she persuaded him to sign Tim too. By 1992, Tim found himself leaving home for New York, to set up camp in Swing's basement producing as part of Da Bassment collective which also featured Ginuwine and Tweet.
It was here that Devante renamed him Timbaland - a pretty blatant reference to the wheat coloured boots you'd see beneath every rapper's knee on both coasts (like Mobb Deep above). It's rumoured that Timbaland ghost-produced a large portion of Jodeci's classic Diary Of A Mad Band and while he isn't credited for it, he did get props for co-creating the Swing Mob remix of "What About Us". Even at this early stage, it's a great early example of the Timbaland sound, scattered with stuttering drums and beatboxing.
Like many exploitative talent crews in the 90s, the vibe in Da Bassment became really claustrophobic, very quickly. Missy told VH1's Behind The Music: "It was almost like we felt mentally abused." By autumn 1995 the mental abuse had turned physical, as head honcho DeVante lost it over a contract dispute. Having witnessed domestic abuse as a child, Missy quickly fled Da Bassment and Timbaland joined her. After a call with them, Ginuwine followed suit and hooked up with the pair in the leafy ends of Ithaca, New York, where they began to focus on the latter's debut album The Bachelor.
Ginuwine gave a run down to Vibe: "It was under our power and control. We were just in there creating. Tim would hum a melody and I would put some lyrics to that melody. Or he would beatbox the rhythm. That's how we would come up with most of the songs on The Bachelor."
The album combined a throwback to classic soul with a futuristic twist that made the sound their own; a great example being the way they combined samples from Portishead's "Numb" and Al Green's "I'm Glad You're Mine" for "G. Thang". This centralised method, of working with one particular artist at a time, was one that served Tim and Missy well.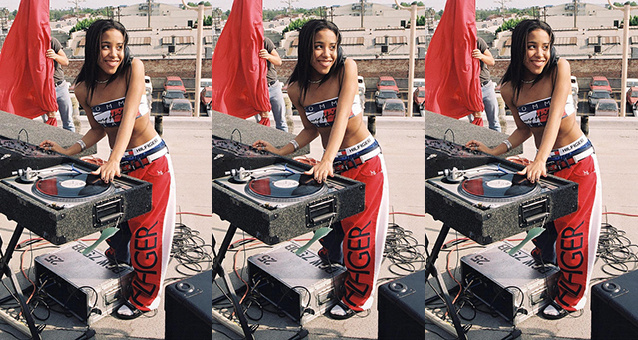 1996, and a sixteen year old vocalist called Aaliyah had just been released from her contract at Jive Records following allegations of sexual misconduct and an illicit marriage to her 27-year-old mentor R. Kelly. Kelly had produced her debut record - Age Ain't Nothing But A Number. Without him on board, it had become difficult to find her a new producer, until she heard a demo of "Sugar & Spice", a Sugah track that had been produced by Timbaland and Missy.
"They liked the sound, it was something they had never heard before so they said, 'Let's put y'all in the studio with Aaliyah.' And we was excited," Missy recalled in an interview with BET.
Given that most of Tim and Missy's music from Da Bassment was either unheard or uncredited, the pair decided to take the opportunity to go wild with Aaliyah on the record that would come to be One in a Million. Missy told E!: "We went in there and grabbed some crickets, baby cries and all kinds of animals from out the zoo, put it in the track and there you have it." The title track from the album - it's third single - has cricket noises throughout, and "Are You That Somebody" is memorable for those sampled baby cries. This manipulation of everyday sounds and voices became a staple of Timbaland production.
One In A Million was a major move, diverting from the neo-soul tides of modern R&B to blend cutting edge hip-hop production with honeyed, laidback female vocals. It doubled the sales of its predecessor.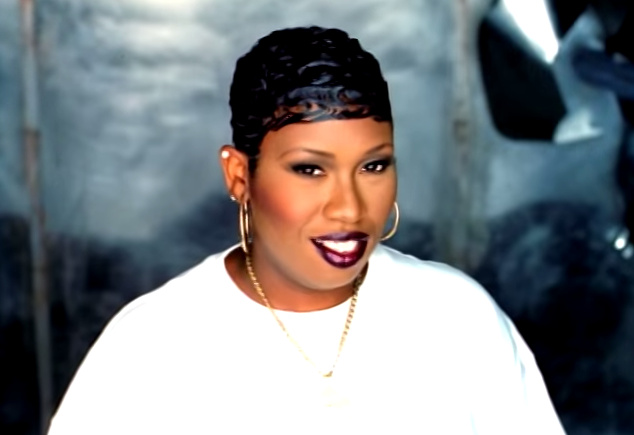 In 1997 Sylvia Rhone at Elektra Records offered Missy a deal, and she began work on Supa Dupa Fly, which would be produced in its entirety by Timbaland, and was recorded in the space of two weeks. "I wanted to break down all barriers and be a risk taker," she told E! of the innovative record, which became the highest debut for any female rapper in history when it hit number 3 on Billboard.
Its lead single "The Rain" brought the intro of Ann Peebles' 1974 classic "I Can't Stand The Rain", crashing into the future with Timbaland's brand of futuristic funk, muffled ad-libs and warped vocal effects. "You listen to "The Rain" and you're not going to hear anything on the radio like that, it's like the year 2000. The music that we make is futuristic," said Missy in a behind-the-scenes interview for the song's video - which truly changed the face of women in hip-hop.
By 1998, Timbaland was putting out a debut album of sorts, but it also kind of wasn't. Tim's Bio: Life from da Bassment was more a compilation of all the tracks he had worked on, therefore lacking the consistency of an 'album', thus making it hard to judge it as one. That said, it still contains some of his best early instances for making cute pop mongrels out of whatever genres arrested his attention at that moment in time (check out the wonky club rap of "Lobster and Scrimp"). The guest appearances - Jay Z, Nas, Missy Elliot, Magoo, Ginuwine, Twista, Aaliyah - were mouthwatering.
That last bond would come to hit Timbaland and Missy hard three years later, as Aaliyah passed away in a plane crash in August 2001, Tim admitting he lost half of his creativity with her. Possibly driven by the pain, the pair released one of their finest masterpieces to date the following year.
Missy's third album opens with an explanation: "Under Construction simply states that I'm a work in progress, I'm working on myself. Ever since Aaliyah passed away I view life in a more valuable way." And the record is unapologetically hip-hop, with bombastic production that saw Timbaland adopt a more traditional approach than usual: scratching, flipping vocals and sampling breaks from source material like Run DMC's "Peter Piper" but, obviously, with elephant noises thrown in for good measure.

For a while, Timbaland kinda disappeared in the mid-2000s. At one point, it seemed like he'd jacked in music completely to become a full-time, vein-popping beefcake, losing over 100 pounds according to press, with a view to entering Mr Miami Classic that summer.
Not long after that, Tim took on a protege, Nate "Danja" Hills - who had originally started off working with him on his tour bus. I shoud add that Timbaland's tourbus was a multi-million pound set of wheels, that was decked out to look like a bourgeois night club and housed a better recording studio than most major cities.
Music was back on the priority list, and within two years Danja had become his right hand man, playing a huge part in Tim's next direction. Together they would dramatically increase output and change the landscape of pop music, starting with a quick-fire burst of three albums in 2006: Nelly Furtado's Loose, Justin Timberlake's Futuresex/Lovesounds and Tim's own Shock Value.
The albums were created back to back - work would start on one while the previous was in the mixing process. "It definitely opened the doors for the Skrillexs, David Guettas and the Afrojacks you see today," Danja described of the period to Complex Magazine. In most cases Tim would select sounds from the vast library that he'd built up over the past fifteen years and Danja would create loops that he would then sample.
For Timberlake's Futuresex/Lovesounds the initial aim was to replicate the phenomenal success of "Cry Me A River". On a November night in 2005 Timberlake arrived at Tim's Virginia Beach studio and the trio got to work, recording "What Goes Around" in one sitting. The recording process for the album saw the three taking on the roles of a garageband trio - bands like The Killers, Arcade Fire, Radiohead and Coldplay were providing Timberlake with a lot of inspiration at the time, having felt unimpressed by the state of pop radio - Tim was the drummer, Danja handled the melodies and JT was the vocalist. Together they created one of the crown jewels of Timbaland's discography: a sprawling genre-bending album that was cohesive, refreshing, credible and ready to make a huge impact on the mainstream.
The year that followed was certainly an interesting one. Timbaland was at the height of his game commercially, and was the most in-demand producer of the time. His own record, Shock Value, saw him collaborate with everyone from Elton John to The Hives and spawned a string of hits including "Give It To Me", "The Way I Are" and "Apologize" (only a masterful producer could take OneRepublic and make one of the most enduring pop songs of the 21st century). "The Way I Are" fired up a beef with former protege Scott Storch, who had been complaining about not receiving a producer credit for "Cry Me A River" as Timbaland threw in the line "I'm a real producer, you just a piano man." Storch responded with a pretty lame diss track "Built Like That" which suggested that "Your boy Danja gotta hate you with a passion man, he makes the hits while you're taking all the credit, damn."
It wasn't the only disrespect Timbaland received; a Finnish chiptune demoscener tried to sue him for ripping off his song "Acidjazzed Evening" on Nelly Furtado's "Do It". To be fair to the accuser Janne Suni, the songs sounded outrageously similar, but his case was thrown out when it was revealed he hadn't registered for copyright in the US anyway.
At this point, Timbaland was charging more than $274,000 for a beat - more even than Dr Dre at the time - with the media dubbing him the most expensive beatmaker alive. His VIP status gold-plated, he began to branch out even further from his roots, collaborating with some of the biggest names in music including Madonna, Björk and Duran Duran. But the results were hit and miss, and showed faint cracks in his previously unquestionable consistency.
Duran Duran were initially excited about the collaboration during promo for their Timbaland-produced Red Carpet Massacre. Keyboardist Nick Rhodes told Billboard: "I'm always personally really inspired by working with urban producers more than rock producers." But when the album turned out to be the second poorest of their career, they made a u-turn, telling The Quietus: "When Timbaland saw the guitar and the bass and the drums come in to the studio, I think he was mortified because everything's in a box for those guys." Guitarist John Taylor was a bit more blunt, stating simply that it was, "A fucking nightmare." Judge for yourself.
While some adventurous collaborations were flatlining, others were sparking white hot. Tim had long been a fan of Björk - sampling her track "Joga" on a Missy Elliot track - and he had been vocal about his love of "Venus as a Boy" which incorporates the kind of South Asian influenced strings that had dotted his career in tracks like "Get Ur Freak On", "Big Pimpin'", "Indian Flute" and "Do It".
"We recorded the string section in Bollywood for that ["Venus as a Boy"], and he [Timbaland] was really fascinated by that," Björk told Pitchfork. The feeling was mutual, with the Icelandic icon revealing that one of her personal favourites from Tim's catalogue as Missy's "Slide", as well as revealing that she also loves Justin Timberlake's "My Love" - "I mean, come on. It's amazing."
Eventually, the distant back-patting became a studio session. Tim, Danja and Björk reportedly spent only three hours jamming, which somehow resulted in seven tracks in 2006, a year before the eventual release of what became Volta. "He didn't have time to attend the aftermath which turned out to be a blessing because it meant I could noodle with the results for a year and edit the fuck out of them," admits Björk.
The resulting tracks incorporated all of Tim's signature elements, vocal samples, complex polyrhythmic patterns, even the South Asian influence that drew him to her work in the first place, but the album also showcased the hybrid nature of what could happen when he wasn't involved in the post-production process, his music left marinating in the hands of others.
As a totalitarian of sorts, it was something he would learn to get used to as pop's whole ethos would mutate towards a preference for big production teams over lone wizards.
Roc Nation and the Jungle City Studios sessions
It was around this time that Timbaland found a new protege in Fort Worth, Texas, who went by the name of J-Roc. And in 2013 the Tim, J-Roc and Danja headed to New York's Jungle City Studios - owned by Alicia Keys and Swizz Beatz - to work on three of the years biggest albums: Beyoncé's self-titled LP, Jay Z's Magna Carta Holy Grail and Justin Timberlake's follow up to The 20/20 Experience.
That January, Tim had announced signing with Jay Z's Roc Nation management company. Despite having worked with Jay on previous occasions - crafting hits like "Big Pimpin'" and "Dirt Off Ya Shoulder" - the two had fallen out after Blueprint 3, from which some of the Tim's tracks had leaked and therefore didn't make the final cut. "I was wrong," Timbaland told Revolt TV. The pair reunited at Jay's inaugural show at Brooklyn's Barclays Center, Jay later telling Zane Lowe: "I saw a new Timbaland, he had this maturity and this growth." Clearly more mature than this fruit munching, bounce-bringing Timbaland schooling Jay in the studio before The Black Album.
The 20/20 Experience 2 of 2 album would continue where the first part - released earlier that year - left off, with James Fauntleroy co-writing the songs with Timberlake, and Tim and J-Roc on production. The album focused on the expansive song structures of classic rock and the mixture of classic soul with futuristic elements that Tim had been perfecting since Ginuwine's debut. But Beyonce and Magna Carta Holy Grail got him working in a different way, with another big team, the greater good of the final product placed above ego. "Whatever's going to better the project lets go, I'm rocking with all these people," Timbaland told Revolt TV, admitting that he'd previously preferred full control.
Having worn his Michael Jackson influence on his sleeve ever since he sampled "Human Nature" on his school crew S.B.I's "Skull Caps & Stripe Shirts", Timbaland was enlisted by Epic Records CEO L.A. Reid to lead a team of producers on Michael Jackson's posthumous release Xscape last year. In an interview with NBC he described the process as "kind of creepy", as the tapes he was working on - acapellas only - would contain Jackson's voice instructing the engineers as though he were there in the studio. In a documentary put together to accompany the album Tim explains that he believed Michael was communicating through his music: "When I did my music I heard him saying 'That's it Tim, that's what I like.' His spirit resonated through me to give me the okay."
So what does the future hold for a Timbaland whose next cake will have 43 candles? As well as having a new solo project entitled Opera Noir - which will be accompanied by a movie - in the works, Timbaland's most exciting current prospect is a 19-year-old Chicago artist called Tink, who shares that Missy-like quality of smoothly transition between rapping and singing.
In an interview with Power 105.1's The Breakfast Club, Tim is visibly excited as he talks about the Mosely Music Group signee, describing himself as "Not Timbaland the producer, but Timbaland the mentor." He has already pitted her against Rick Ross and Jay Z on an unreleased version of the former's "Movin Bass" and is working on producing her debut album which he has high hopes for, going as far as to state on record: "I will put my whole entire money in my account on it - she's a superstar!"
The last few years may have been Timbaland's quietest, but that spell doesn't detract from the 20 that came before it. Nobody has given the contemporary pop game more beats than Timbo and the beauty is he ain't even finished yet.
Follow Grant on Twitter.