The self-proclaimed "Dean of American Rock Critics," Robert Christgau was one of the pioneers of music criticism as we know it. He was the music editor at the Village Voice for almost four decades where he created the trusted annual Pazz & Jop Poll. He was one of the first mainstream critics to write about hip-hop and the only one to review Simon & Garfunkel's Bridge Over Troubled Water with one word: "Melodic." On top of his columns, he has published a number of books over his career including his autobiography, Going Into the City, which was released in 2015 to critical acclaim. He currently teaches at New York University. Every week, we publish Expert Witness, his long-running critical column. To read more about his career, read his welcome post; for four decades of critical reviews, check out his regularly updated website.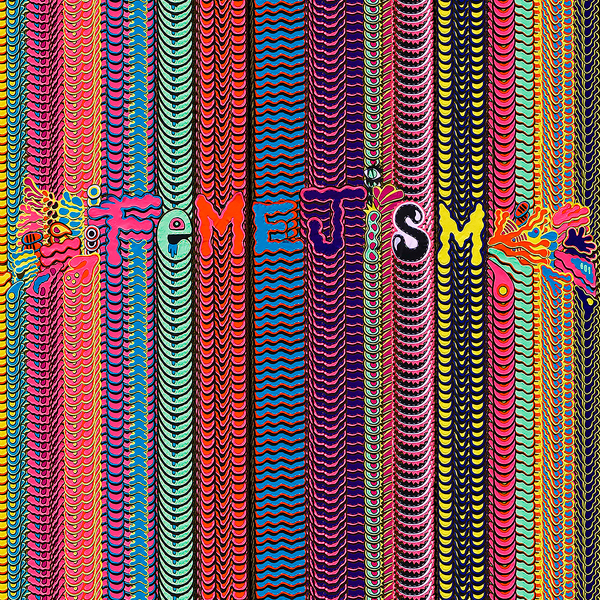 Deap Vally: Femejism (Nevado) Two-grrrl guitar-and drums, except that it's rock not punk—the guitars thick, the tunes sticky, the tempos merely up, the politics "I'm gonna do what I wanna/Do it 'cause I wanna." Feel don't think, they advise; value your bitterness, value your rage. Only they're also grrrl-smart, and sensible to boot. They know teens turn 25, then 35, eventually 85; they know sometimes that guy you want to go down on may think he can video you while you're at it. The guy of theirs I identify with is "Julian," to whom they extend their sincere regrets: "You've caught me at the wrong time." Check back in six months, pal. She might be worth the wait.  A MINUS
The Nots: Cosmetic (Goner) This Memphis "punk" quartet is the rare young rock band that can pull you in on music alone. The secret is in those quotation marks, because what defines their sound is the synthesizer vocalist-guitarist-honcho Natalie Hoffman convinced her visual artist pal Alexandra Eastburn to take up. Where on their debut the result was generic grrrlpunk plus sound effect, here Eastburn bears down on the keyboard's natural sustain to imbue the accomplished enough guitarbassdrums herky-jerk with a continuity that intensifies its momentum. Part of me wishes I could understand word one of what Hoffman is going on about behind such generic titles as "Blank Reflection," "No Novelty," and "Entertain Me." But if she was smart enough to lasso Eastburn and give her her head, maybe she's also smart enough not to make herself clear until she has something new to say about her angst and ours.  A MINUS
*** 
Warehouse:  Super Low (Bayonet) I enjoyed this punky Atlanta Pylon derivative so much more when I realized that the raspy female voice and the grave female voice emanated from one woman in anxious dialogue with herself ("Super Low," "Reservoir") ***
Sneaks:  Gymnastic (Merge) DIY Pylon miniaturizers squeeze 10 songs into 14 minutes for the ADD demographic ("No Problem," "This Is") *
Follow Robert Christgau on Twitter.