This article originally appeared on Noisey UK. 
This article contains information about eating disorders and self-harm. Eating Disorders Awareness Week runs from February 27 to March 5. For further support please visit Beat or MIND. At school I was what kids traditionally call a "spoff." I got good grades, did loads of after-school shit and convinced my English teacher to set up a team of people to mind the library (single row of shelves in the quad) at lunchtime so I could nominate myself for the job. For all intents and purposes I was relatively high-functioning. I was also running almost entirely on apples and energy drinks.
An average of 1.6 million people suffer from eating disorders in the UK, according to data gathered by charities Beat and MIND. Like so many others, I restricted and calorie counted my way through my teens until I ended up at the GP with a measuring tape around my waist citing "exam stress." I assessed every social situation in advance and strategically planned my movements in relation to whether or not there would be food present. I would lose my shit if someone put what I deemed a drop too much milk in my tea, then duck out later that same day to buy two giant bars of chocolate and eat them in immediate succession. I spent hours pacing in and out of the kitchen, opening and closing the fridge, cupboards, picking things up and putting them back until eventually I'd exhaust myself and sit on the floor and cry. I didn't get my period for two years.
Navigating art that incorporates subject matter like eating disorders and other mental illnesses can be tricky. Every alternative-leaning artist from Black Sabbath to My Chemical Romance has been pulled up by the media for "glorifying" or "promoting" harmful behavior—in teens, particularly—for vocalizing issues like depression and suicide. As far as tabloids are concerned, it mostly comes with the feeling of a witch hunt; shifting blame onto entire subcultures and negatively stereotyping them instead of critiquing the wider sociocultural context in which they exist. But there have also been some genuinely constructive debates on whether certain forms of art and entertainment provide an outlet for those dealing with similar problems, or simply exacerbate them.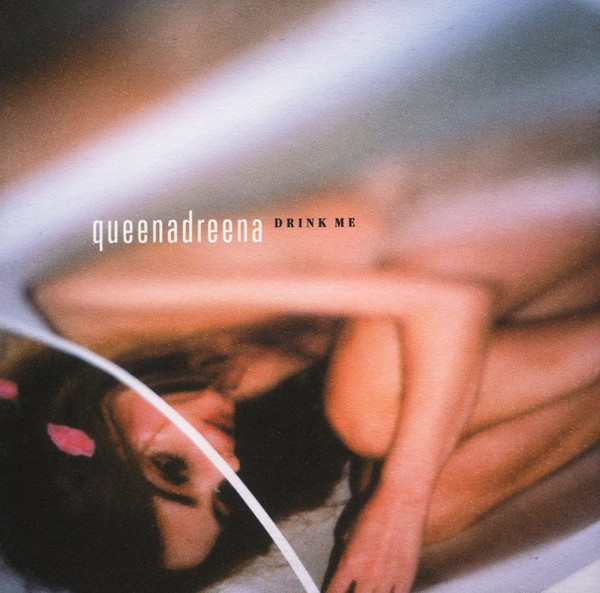 In terms of how eating disorders are represented on screen, Cassie Ainsworth from Skins is an example of a fictional character who was appreciated at the time for portraying anorexia in an open and relatable way, while also being chastised for inadvertently "giving tips" in doing so. As Anna Leszkiewicz highlighted in a reflective piece for the New Statesmen, a lot of young female viewers saw themselves in Cassie—a pill-popping, almost ethereal portrayal of teenagedom rarely seen on TV—but she was also a caricature; a manifestation of the kind of person lots of viewers fantasized about being, but that doesn't exist in reality because it's absurd. Her illness was romanticized in how it was so inextricably linked to whimsy, although that in itself touches on a fundamental problem with eating disorders: they can swell to a point where they become the foundation of your entire identity. In trying to get healthy, you risk—you worry—losing yourself. Without your illness who are you? What's left?
These concerns have routinely come up in pop music, seen and heard everywhere from Manic Street Preachers' self-loathing "4st 7lb" to Christina Aguilera's contrasting video for "Beautiful." As a teenage girl, though, the stuff that resonated with me most at the time came from other angry women. Although they occasionally make me wince when I listen to them now, each song bringing with it a memory of some hilariously bad poem I uploaded to DeviantArt, bands like Jack Off Jill and Queenadreena gutted the dichotomy of being sexual and relentlessly self-destructive in a wildly misogynist world and painted the walls with it. They externalized thoughts and feelings women and girls are expected to write in their journals, lock up and keep in a drawer. More than that, they grabbed you by the flowers you had artfully woven into your plaits and demanded your attention.
Jack Off Jill—a goth-pop band from Fort Lauderdale, Florida, who had a huge cult following in the 90s before disappearing into relative obscurity—dealt with internalized anger in a tornado of violence, sex, and swearing. Queenadreena, on the other hand—an avant-garde rock band signed to One Little Indian, the same label as Bjork—came at the same sort of subjects with a quintessentially English fragility and strangeness. It goes without saying they weren't the only bands doing those things, but they did them very differently. They were more personal than Bikini Kill, weirder than Hole and more sadistic than L7. Too extreme for mainstream success, too subversive to fit neatly within their own respective circles.
Fronted by Jessicka Addams—with her jet black hair, permanently smudged lipstick and a voice that code-switches between childlike innocence and pants-shitting horror in seconds—Jack Off Jill encapsulated pretty much everything about being miserable, furious, and female. As Charlotte Richardson Andrews wrote for the Guardian, "they brought a wild, mischievous sense of the theatrical and satirical to goth's po-faced feast, delighting in the sadistic and the juvenile alike." As well as sex, violence, betrayal and goth's standard go-to topic of revelling in being an antagonist weirdo, Jessicka's lyrics centre on personal and female undoing. "Underjoyed" is an ode to being consistently discredited—not sad enough to be clinically depressed, not ill enough for an eating disorder. "Strawberry Gashes" is a borderline funeral march in which the narrator struggles to help someone who doesn't want it. "Poor Impulse Control" runs through a multitude of violences against women, including self-harm, that end up hidden—"you can always cover me with makeup" she repeats.
In 2002, Addams formed an offshoot band, Scarling, whose lyrics dealt with similar themes more explicitly, although the project itself was much softer. "City Noise" is a shoegaze-y tapestry of failure and disaster in general—"the anxious feel, purging your last meal"—"Like A Killer" touches on visibility and invisibility in context of someone with an absent father and body image issues, and "Manorexic" speaks for itself. For all her vulnerability, Jessicka Addams represented strength, confidence, and control. As one friend put it when I asked why she was attracted to the band as a teenager: "Her image was one of the most powerful things I'd ever seen. She made me think being angry was cool and a possibility. It's a cliche now, but she was beautiful without being conventionally 'beautiful.'" When it came to taking control of your own narrative, even if it was a self-destructive one, Jessicka Addams was the undisputed king.
Similarly, Queenadreena's Katie Jane Garside is… well, to call her a walking disaster would be an understatement. Towering, artfully dour, constantly bruised, and always always in stilettos or else barefoot, she stumbled around stages and video sets in ripped clothes covered in dirt, wine and god knows what else. On the cover of their debut album Taxidermy she appears pinned against a black background, time-lapse photography blurring her arms to make her look like some eerie moth-woman hybrid. In the next, she is folded elf-like in a ball on the cover, half-naked with a few petals scattered in her hair. On both these albums—as with her former band Daisy Chainsaw and later Ruby Throat—Katie Jane seemed fragile and intentionally submissive. On stage, though, she would beat the living shit out of herself and everyone else, like Ophelia in a bar fight.
Reflecting ugliness in a traditionally "pretty" way—flowers, fragility, pale dresses—Katie Jane's lyrics and performance both embraced and subverted expectations of womanhood. She'd contort her body into strange, erotic shapes on stage, splaying her legs apart with next to no clothes on, but she would do so while pushing her makeup around her face and emitting a guttural scream that cut through the air like two foxes shagging at 3AM. She created a barrier of violence around herself that was impossible to breach. When Queenadreena's music mirrored that back, it was so unhinged as to be both alarming and admirable; they even managed to turn Dolly Parton's "Jolene" into a sort of vaudevillian stripper. But what was especially disarming was Katie Jane's moments of calm. She wrote about pain, suffering, exploitation and destruction all the time but in contrast to the overt calamity of their heavier work or even the dreamy sexiness of their bluesy stuff, tracks like "My Silent Undoing", that talk about her struggle with anorexia in blatant terms on top of nothing but a xylophone, hit hard. If Jessicka Addams appeared to grab her problems by the throat and disembowel them, Katie Jane gave the impression that they were a river to throw herself into.
Although they came out of different scenes at different times, both Jack Off Jill and Queenadreena were part of a constellation of artists—alongside heavier bands like Kittie—who articulated the entire emotional spectrum through a female lens. They took femininity and used it to communicate every huge, negative, destructive emotion possible. Jack Off Jill and especially Scarling were a little more pop-leaning than Queenadreena, but both Jessicka and Katie Jane shared common ground in their artfully crude dissection of themselves, and the overtly destructive ways they presented themselves on stage. The way they did it was brutal, honest, cathartic. The wider context in which they were performing, unfortunately, was not.
It goes without saying that eating disorders are widespread across the entire music industry, affecting people of all gender expressions, but the way in which alternative music is often packaged to fetishize thinness and poor mental health is incredibly damaging. One glance around the "goth" and "metal" sections of a record shop and you'll find a Biblical painting's worth of pale, naked and/or dead women draped over the covers. In turn, Jack Off Jill's debut Sexless Demons and Scars portrayed the band's three female members as genderless dolls with their faces superimposed on. Queenadreena always put Katie Jane front and centre, portrayed in such a fantastic way we were encouraged to view her as the character she'd designed for herself. They took their image into their own hands, to a certain degree, but there's only so long that can last before something has to give.
In 2014 Jessicka wrote an essay for Bust reflecting on her relationship with her weight and how that intersected with her time in Jack Off Jill. "LA was full of fatphobes and there were several working at my record label who could not see past the number on the scale. They eventually realized that if they perhaps tried marketing me as a larger, loud and proud person rather than constantly trying to fat shame me, Jack Off Jill wouldn't have imploded," she writes. "Obviously, that wasn't the only reason for the implosion, but it certainly didn't help. Why the fuck did I not stand up to those who didn't believe in me? Perhaps because after years of being told my weight made me 'less than' I truly didn't believe in myself."
Fortunately both Jessicka and Katie Jane are still around, making art and doing their thing albeit largely outside the glare of the music industry (though Jack Off Jill performed four UK shows in October 2015, confirming their "legend" status beyond their hometown). But alternative music has seen its fair share of sorrow when it comes to losing artists to mental health-related problems. Most recently, Kittie bassist Trish Doan, who left the band between 2008 and 2012 following a struggling with anorexia athletica, died earlier this month at just 31. She kept an active Twitter account where she'd frequently talk about depression, and fundraised for mental health services—a task her sisters are now taking up in her memory.
It's rare that, when you have an eating disorder, seeing someone else deteriorating makes you think oh, that looks quite bad actually, maybe I should stop. Often eating disorders are accompanied by a feeling of being unique, special—the thing that defines who you are. Sad as it is, when you see someone else going through the same thing, feelings of shock and concern are muddied with thoughts of, how can I be worse? Listening to these bands as both a fan and someone who had an eating disorder, you come back to the Cassie Ainsworth problem again: were they actually helping, or were they helping to enable this romantic notion of the self-destructive woman as desirable? The answer, probably, is both—to a degree.
There is also the basic fact that I thought their music was good as hell—that's mostly why I enjoyed them in the first place. My memories of Jack Off Jill and Queenadreena are of plugging in headphone splitters and playing them to my best friend on the school bus, not food-related anxiety. It was encouraging to know that there were women externalizing their feelings in fields of music that were and still are extremely male-dominated in ways that are often considered "masculine". As front people Jessicka and Katie Jane were powerful and vulnerable, sexy and terrifying, visible and vocally self-conscious. Ultimately it was just nice to be shown that there was no one way to look, sound or act, and they taught me that even if they struggled with it themselves.
(Lead image of Jessicka Addams by Gabrielle Geiselman via Wikicommons.)
Follow Emma on Twitter.