A protestor at an ACT UP protest of the National Institutes of Health in May, 1990. Photo courtesy the NIH History Office
Get the VICE App on
iOS
and
Android
In mid-October, historian Lillian Faderman began preparing remarks for an appearance at last week's Miami Book Fair, an international literary festival that draws hundreds of thousands of readers and writers to the city each year. There, she planned to discuss research from her 2015 book The Gay Revolution and chronicle the struggle for LGBTQ rights to a live audience. But the unexpected election of Donald J. Trump prompted her to revise those notes.
"I was originally going to talk about this long fight for legal equality, concluding with Clinton's victory and a few things we still need, like a sweeping federal civil rights law," Faderman told me. "But now that would be frosting on the cake. Now, we have other things to worry about—like will we be able to keep the progress we've made so far? That's what I'm talking about instead."
She's not the only one. For many coming to grips with the realities of a President Trump, "this isn't the normal fear," as news anchor Don Lemon said to filmmaker Michael Moore in a CNN segment about "not my president" protesters. Based on the nationalist, anti-immigrant rhetoric Trump espoused during his fraught campaign, minorities are right to be worried. In the wake of the alarm and panic many felt immediately following the election, gender and sexual minorities have learned there are legitimate reasons to worry that he could roll back progress in ways a younger generation has never before seen.
That raises a question: Can the LGBTQ community reawaken the radical fervor that fueled the queer liberation movement of the 1960s through the 80s—again, standing up to fight in ways the present generation has not yet had to do?
While pundits can only speculate about what exactly Trump might accomplish with a Republican-controlled Congress, the president-elect could make sweeping impact upon LGBTQ rights gains seen over the past few decades. As his running mate, Trump selected Mike Pence, who signed Indiana's discriminatory "religious liberty" law and has predicted that marriage equality would lead to "societal collapse." And after the election, Trump put Pence in charge of his transition team. Among several concerning names on this team, Trump appointed Ken Blackwell to head up domestic policy issues; Blackwell serves as senior fellow at the Family Research Center, a conservative Christian lobbying and advocacy organization, which the Southern Poverty Law Center has designated as an anti-LGBTQ hate group. And perhaps most alarming is the president-elect's promise to sign the First Amendment Defense Act, which would allow everyone from private businesses to healthcare providers to ignore marriage licenses and deny service to same-sex couples.
---
Watch Ian Daniels break down the GOP's homophobic 2016 agenda: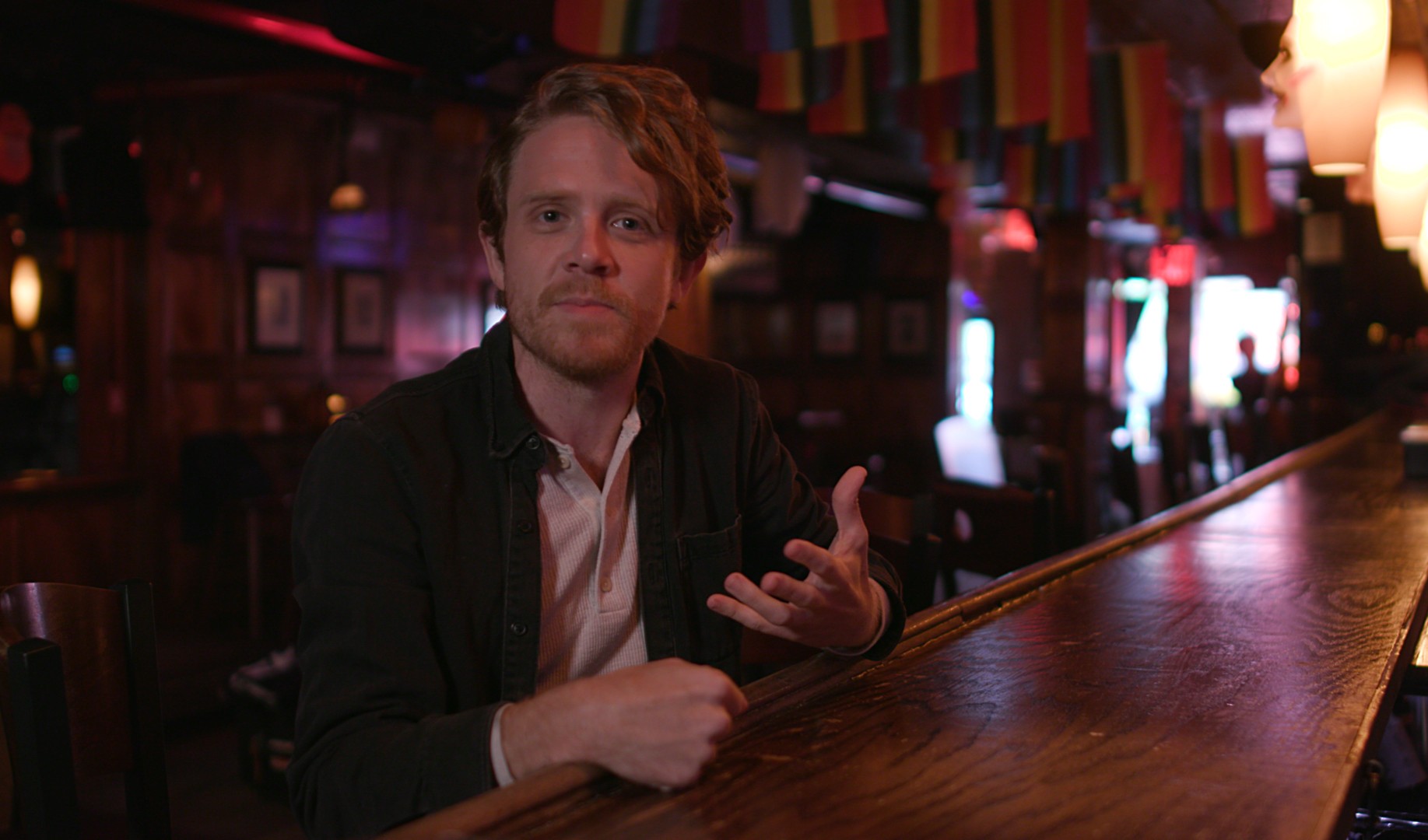 ---
Even so, Faderman takes a cautiously optimistic view. "I refuse to be pessimistic. I don't think young people will just sit back and let their rights be taken away—even if they're not used to fighting yet," she said, admitting that the Obama administration didn't present as much reason for them to march in the streets. "I think they'll learn to fight for their rights, just as young people learned to fight during Stonewall—I think they're going to become another Stonewall generation."
But skeptics can also find evidence of a young LGBTQ rights movement comfortable—even complacent—with how far they've come.
Take pride parades: The LGBTQ community in New York City took to the streets of Manhattan for the first pride march in 1970. Participants have recalled the audacity it took to simply gather in public under the banner of liberation. "In those days, the idea of walking in daylight, with a sign saying, 'I'm a faggot.'… nobody, nobody was ready to do that," said playwright Doric Wilson in the PBS documentary Stonewall Uprising. Today, pride events across the country have assimilated into mainstream urban culture. You can easily miss the political furor that once fueled those marches among the corporate floats and sponsorships that now dominate them.
And though history was made last year when the Supreme Court affirmed the national right to same-sex marriage, leaders in the community have since suggested that activists over-concentrated on that fight as the gay liberation movement's end goal.
Far before the court's ruling, LGBTQ rights advocates said the campaign for same-sex marriage had diverted resources away from less marketable concerns in the community, including the high rate of homelessness among queer youth and the brutal murders of transgender people—essentially things a white, cisgender straight rapper may not willingly write a sentimental rap song about. In a 2013 op-ed for The Nation, several academics suggested the legal fight for marriage was shortsighted and had come at the expense for other big-picture issues, such as economic, racial and gender-based inequalities.
"Are young people comfortable? Probably—they've only known progress that has moved in one direction," said gay rights activist and journalist Michelangelo Signorile. "But what people have to realize is that the fight is never really over if you're a minority or a marginalized group." In other words, the arc of the moral universe might bend in the wrong direction if we don't apply continual pressure.
That's the topic of his 2015 book It's Not Over, in which Signorile warns about "victory blindness"—the idea that the LGBTQ community shouldn't be blind to homophobia and transphobia despite political rights victories, and instead should remain vocal and confrontational.
And Signorile knows a thing or two about confrontational activism. During the late 80s, Signorile was the chair of the media committee for AIDS Coalition To Unleash Power (ACT UP). He organized high-profile protests outside of the Food and Drug Administration, the National Institute of Health, New York City Hall and other government agencies—criticizing them for foot-dragging while so many people died during the AIDS crisis.
A fiery brand of resistance came to define that chapter of the gay liberation movement. Protesters associated with ACT UP and other groups staged brazen media events: blocking the Golden Gate Bridge in San Francisco, chaining themselves to the VIP balcony of the New York Stock Exchange and scattering the ashes of people who had died from AIDS on the White House lawn.
The challenges that the LGBTQ community faced in the 80s were, of course, starkly different from today. But every generation has its wakeup call, said Signorile. "I think one thing we learned in the 80s with Ronald Reagan and AIDS is that you have to mobilize and you have to protest to get the media's attention," he said. "Now, I think if people start organizing today, and really put the Trump administration on notice, it could help prevent some of the extreme outcomes—I think this is happening to an extent."
"Of course, terrible things can happen anyway; I mean, who knows what Trump is capable of doing," Faderman asked rhetorically. But she puts her faith in the masses of protestors in the streets and the civil rights advocacy groups, lobbying in Washington and working in the judicial system.
"I have confidence in our ability to fight back—we're better organized as a community, and we're savvier with our activism," she said.
Follow Jon Shadel on Twitter.