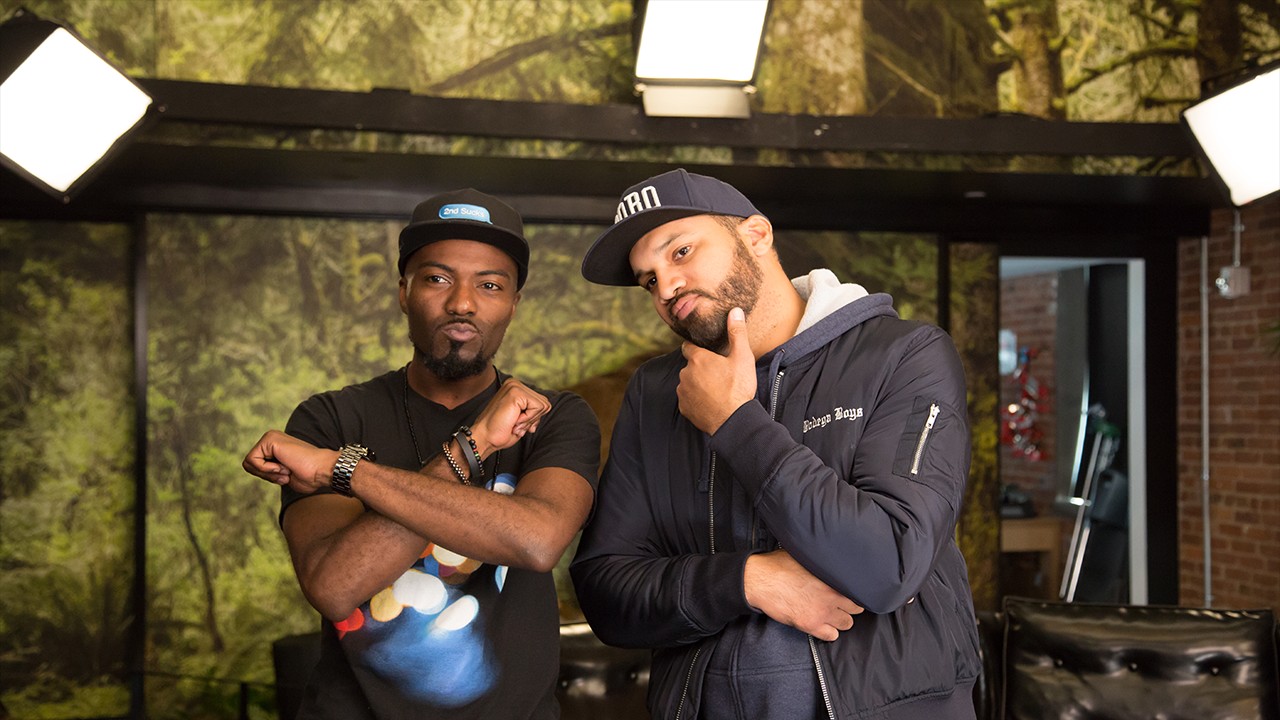 Halloween is a strange time for dads everywhere, whether you're an iconic rapper or a VICELAND host from the Bronx. It's a time when you're forced to shed your hard exterior and make yourself family-friendly. If you're Jay Z, that means playing dress up with the fam and being Ken to Bey's Barbie. For the Kid Mero, that means leaving your neighborhood and heading to Jersey for some better trick-or-treating.
Last night on VICELAND's late-night show Desus & Mero, the hosts talked about how Halloween changes once you become a father—but at least that means you get to eat your kid's candy.
Watch this week's episodes of Desus & Mero for free online now, and be sure to catch new episodes weeknights at 11 PM on VICELAND.