Image: Twitter via Angel Carreras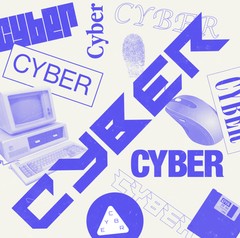 Hacking. Disinformation. Surveillance. CYBER is Motherboard's podcast and reporting on the dark underbelly of the internet.
Update: After the publication of this piece, Motherboard obtained emails and documents that show Citizen is testing an on-demand private security service. That new piece can be found here.
Citizen, a widely popular app that sends alerts to local residents about crime in their neighborhood and which recently offered a $30,000 bounty against a person it falsely accused of starting a wildfire, is now running its own Citizen-branded vehicle across Los Angeles.
Citizen confirmed the vehicle is part of a pilot program in the city for its employees, but refused to provide any specifics on what the vehicle was for. It appears the vehicle is connected to a private security company that describes itself as a "subscription law enforcement service."
The news raises questions about the expansion of Citizen, which has grown from a neighborhood watch app to one that has now offered cash rewards for information and is establishing a stronger presence in cities across the U.S.
"Few things make you feel like you live in a bleak dystopian reality like a Citizen App patrol car that looks like a cop car," Brandon Wenerd tweeted, along with a photo of the vehicle, on Wednesday.
Do you work at Citizen? Do you have access to internal Citizen documents? We'd love to hear from you. Using a non-work phone or computer, you can contact Joseph Cox securely on Signal on +44 20 8133 5190, Wickr on josephcox, OTR chat on jfcox@jabber.ccc.de, or email joseph.cox@vice.com.
The all black vehicle with tinted windows has the Citizen logo emblazoned across its side, as well as Citizen's tagline "Making your world a safer place" and the phrase "Private Patrol."
When asked what these vehicles were for, how many Citizen has, and in which cities, a Citizen spokesperson told Motherboard in an email "There is one vehicle in LA (no other cities) and it's a pilot program for our employees." The spokesperson repeatedly declined to say what the vehicles are specifically for, be that gathering information, verifying reports, or something else.
The rear of the vehicle includes the name of a local private security company called Los Angeles Professional Security, according to the photo. The company offers patrols, video monitoring, and other services, and claims to use "a potent combination of technology, K-9 support, and patrol personnel," according to its website.
Citizen did not respond to another request for comment asking to clarify its relationship with Los Angeles Professional Security. Los Angeles Professional Security did not immediately respond to a request for comment.
Citizen sends users push alerts based on their location. That can include information from police scanners and eye witnesses. Users can also broadcast live video, and the app sometimes asks users close to an event to please stream their own footage.
The app's original name, before being removed from the Apple App Store, was Vigilante.
In the past, Citizen has had the ambition of working directly with law enforcement and government agencies, according to emails obtained by Motherboard using a public records request. It is not clear whether it currently has any official partnerships with police agencies, but as part of Citizen's Los Angeles launch in 2019, Aqeela Sherrills, executive director of local community group The Reverence Project, offered to introduce the Los Angeles Mayor's Office to Deirdre Dellaportas, who was Citizen's Expansion Lead at the time, according to one of the emails. In those emails, a representative for Citizen said it has a working relationship with the New York City Fire Department; FDNY told Motherboard in an email last year that it does not have an official relationship with the company and has not yet answered a public records request.
Last year, Los Angeles announced a partnership with Citizen to help track the coronavirus.
Earlier this week, Citizen posted a photo of a homeless man and offered $30,000 for information that could lead to his arrest. The app suggested the man was linked to a wildfire near Los Angeles. Police officers, acting on that information, arrested the man but did not have evidence to charge him with a crime. Citizen was wrong.
"Once we realized this error, we immediately retracted the photo and reward offer," Citizen told the New York Times in a statement.
Subscribe to our cybersecurity podcast CYBER, here.