Image by Lia Kantrowitz
Welcome back to Can't Handle the Truth, our Saturday column looking at the past seven days of fake news and hoaxes that have spread thanks to the internet.
Last week in this column, I wrote about an article on a "satire" site called FreedumJunkshun, which helped spread a rumor that one of the Green Berets recently killed in Niger was a deserter. The headline read, "BREAKING: Black Soldier Killed In Niger Was A Deserter," giving the fake article about a recently dead person a racist dimension that compelled me to call it "the ugliest piece of fake garbage I've ever seen." (It was pulled from FreedomJunkshun not long after publication, but a mirror still exists.)
Well, the creators of that post have apologized on Facebook. Kind of:
The sad puppy photo, along with a promise that profits from the hoax will ostensibly be donated to charity, suggest feelings of genuine regret from the article's publisher (or possibly the author himself). But the accompanying text tells another story. Specifically, it tells a weird, self-justifying story that offers a peak behind the curtain of unfunny viral satire. The author apparently regrets tarnishing the memory of a specific dead soldier—an actual person with a grieving family—instead of making up a fictional soldier. All-in-all, this is an excellent illustration of the difference between a story that's (arguably) satirical and one that's just a vicious hoax.
But what's more fascinating is the hint about what's in the secret mix of herbs and spices that makes a hoax go viral. Regarding the failure to create a fictional person, the post says, "The author got so caught up in paraphrasing an actual conversation he saw on Breitbart that he didn't think to do that because he was so furious with those idiots." That positions the site as standing in opposition to—or at least mocking—the far right. But the only reason a post like that one would go viral is if enough genuine racists believe it enough to click and share. (Certainly no one was going to think it was actually funny.) And no matter the intention, that piece of fake news just served to muddy a complicated story that is still being reported on.
Please don't make the internet even more horrible than it already is. Speaking of the internet, here's some more crap I fished out of that sewer this week:
Child molesters are protesting with antifa
As the photographer of the photo above, Jake Offenhartz, explained in a tweet (and in a post on the now-defunct local news site Gothamist), the banner above, ostensibly displayed in protest of an October 30 speech by far-right conspiracy guy Mike Cernovich at Columbia University, is just a hoax. According to Offenhartz, the banner was being carried not by protesters but by Cernovich's alt-right fans, who were quickly chased from the scene by genuine protesters, though not before producing the image they wanted.
The banner demands: "No White Supremacy" (a pretty cool thing to demand) followed by "No Pedo Bashing" (an extremely weird thing to demand). Below, there's the red and black flags of the internationally recognizable antifa symbol, followed by the logo of the North American Man-Boy Love Association, or NAMBLA, a group for child rapists who want their crimes to be legalized. (In case you need a refresher, Cernovich made a name for himself largely by perpetuating the asinine Pizzagate conspiracy, which posits that prominent Democrats are members of an evil Eyes Wide Shut cabal that uses the word "pizza" as a code word for its secret child rape orgies.)
What's implied here is that NAMBLA is A) in cahoots with the American left, and B) uniquely mad at Cernovich, of all people. That's pretty farfetched, not least because NAMBLA essentially doesn't exist anymore. Years ago the group pulled the plug on meetings and public activism, and has shut down almost all of its activities apart from collecting dues from a handful of members in order to maintain its website, according to my investigation last year for VICE.
But the idea that leftist protesters are simpatico with molesters is just too delicious for the right to resist publicizing, even if it is a horrible lie. Cernovich's post about the banner was reportedly removed by Twitter, but alt-right also-rans like Jack Posobiec circulated Offenhartz's photo as if it proved NAMBLA was allied with the left.
Later, when cooler heads had largely prevailed, and even the right began to doubt their interpretation of events, Paul Joseph Watson, the Fallout Boy to Alex Jones's Radioactive Man, wondered on his YouTube channel, "Does it matter whether or not it was a false flag given how funny it is?"
---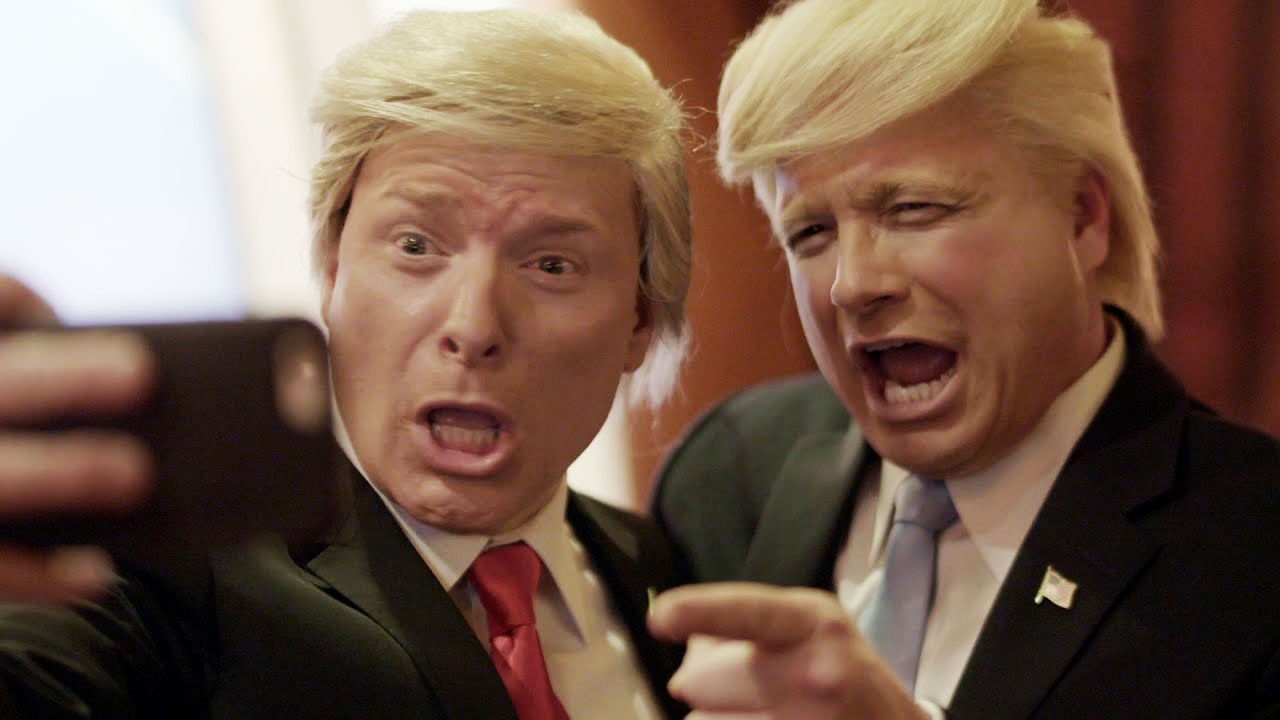 Witnesses who know The Real Story behind the Las Vegas shooting keep mysteriously dying
I've written before that the Las Vegas shooting on October 1 had (sadly and predictably) become fodder for hoaxes—including the ever-popular multiple shooter theory. It pains me to report that these conspiracy theories are probably never going away. A new theory posits that witnesses who know the Real Story (whatever that may be) are dropping like flies.
A blog called Neon Nettle went to quite a bit of trouble to find seven reported deaths that were somewhere in the orbit of the Vegas tragedy, and to claim that some nefarious entity is knocking these people off for knowing too much. Each death supposedly has some element of mystery. Snopes (bless them) went to even more trouble fact-checking Neon Nettle's extremely sloppy fake sleuthing. It turns out some of these "witnesses" aren't dead at all, while others died in completely un-mysterious circumstances.
Unfortunately, it's likely only a matter of time before someone who believes this stuff starts harassing real victims, like that happened with Sandy Hook truther-ism.
George Soros is about to cut off America's electricity so antifa can kill Trump or something
Starting on November 4, the Pentagon is teaming up with a few hundred ham radio operators to practice a few emergency procedures, just as it has every year since 2013.
But because this is 2017, and the internet is in full effect, a huge contingent of cranks believes the drill is meant to cover up (takes deep breath) an electromagnetic pulse that will knock out the power grid nationwide, allowing billionaire George Soros to funnel billions of dollars into an effort by antifa to override the rule of law and replace Donald Trump as president.
I've already written about this insanity and it is—to make a long story extremely short—not true. There are anti-Trump protests planned on November 4, but despite rumors spread by (among other places) Fox News, it's not an effort to overthrow the president any more than the Tea Party actions seven years ago were meant to overthrow Barack Obama.
Or, if you're reading this after November 4 and the coast is clear: greetings comrade! It's wonderful to live in our new, gun-free, communist utopia for non-white, transgender Muslims, isn't it? Hail Soros!
Follow Mike Pearl on Twitter.