Jayne Kamin-Oncea-USA TODAY Sports
Quinn Velazquez is sitting courtside at the Thomas and Mack Center for a summer league matchup between the Los Angeles Lakers and his favorite team, the Sacramento Kings. All around him, his fellow Kings fans are roasting Lonzo Ball for supposedly ducking their own rookie point guard, De'Aaron Fox. The twenty-something Velazquez is wearing, of all things, a Big Baller Brand T-shirt.
"It's fun to be on the ground floor of something big," he says. "Or it could be the most expensive thrift store shirt I've ever bought."
Big Baller Brand (BBB), an apparel and footwear company founded last year by the Ball family, is putting out its own products, and taking on shoe giants like Nike and Adidas. If everything goes as planned, the brand could occupy the same space that Kanye West's Yeezy fashion line filled: exclusive, expensive (BBB ZO2's start at $495 a pair), and yet undeniably anti-establishment. The brand could easily become a cautionary tale. Or it could upend the sneaker business entirely.
"There's always an outlier," says Sonny Vaccaro, former footwear executive, subject of an ESPN 30 for 30 documentary, and the man who famously signed Michael Jordan to Nike. "And LaVar Ball became that outlier."
But you, along with the rest of America, already know this.
"No press is bad press," says Velasquez courtside, of Lavar Ball. "I respect that. How he carries himself, I don't necessarily know if I agree with." At the time, LaVar was fresh off a WWE appearance. Since then, he has made news for any number of things, from having a female referee ejected from a game to opting to home-school his youngest son, LaMelo. The list is ever-growing.
"I don't necessarily associate BBB with Lonzo. I associate it more with LaVar."
---
You can hardly blame him. Lonzo's debut drew 17,000 fans, selling out the Thomas and Mack Center for the first time in Summer League history, yet it was LaVar Ball crowded by fans, angling for a mere glimpse, an opportunity to touch him. Prior to his preseason debut, the stairway leading to LaVar's lower-bowl seats was packed to the brim with autograph-seekers. In the offseason, ESPN commissioned a poll, asking whether LaVar or Lonzo would be a bigger storyline this season. OddsShark just released presidential odds for 2020, including LaVar on the list.
I've heard casual fans mix their names up. Hell, I've mixed their names up.
This is, in part, a manifestation of their personalities, and it serves them well. Every time LaVar opens his mouth, his son, by way of tacit contrast, looks better: the quiet assassin who'd rather, as he has put it many times, do his talking on the court.
It's also good business. There are a legion of fans, like Velazquez, who are willing to bet on BBB merely because the Ball family has bet on themselves. The ethic supersedes the antics, and the athlete. And Darren Moore, Lonzo's manager, knows it. "We're trying to build a narrative of: You can believe in yourself, and not even feel like you have to roll the dice because you know what you're worth."
The personification of that attitude is not Lonzo. It's his hypeman, the boisterous, no-holds-barred LaVar.
Even if Lonzo had an opinion about this, it would be hard to find out what it is. The Ball family is now charging $15,000 for interviews that extend past Ball's media obligations as a member of the Lakers. The very fact of that absurd fee reveals more than Lonzo, with his piercing stare and cliche-ridden answers ever would—it reveals the ethic that they insist we understand: no stone un-monetized.
And why wouldn't Lonzo charge for his time. The equation that governs PR, that celebrities must exchange their internal lives for coverage, doesn't apply to him. He could tie his shoelaces a different way, and we would cover it judiciously. In fact, we did.
Ball wore Nike's at his third summer league game and posted a triple-double. He then toggled to Adidas and UnderArmour, raising questions about whether his footwear decisions would be registered as an indictment on the quality of his own ZO2's. It turned out to be just another day of Lonzo being a trending topic across America.
Now, ask yourself this: does any casual fan know which shoe brand Markelle Fultz, the No. 1 pick in the NBA Draft, signed with?
"This is a singular situation," says Vaccaro. " Everywhere in history, in the shoe industry, was dictated by the individual being able to perform. They cut past everything. His team didn't win the championship. He got beat in the second round. He got his ass kicked by [De'Aaron] Fox. There was nothing monumental about his college career."
"They did more in five minutes," says Vaccaro, "than anyone on a shoe contract's done since LeBron James."
Individual NBA stars wield increasing power. As we saw this offseason, they can force trades to a preset list of attractive teams. If they're flexible about the size of their paychecks, they can form super-teams. LeBron James is basically a multi-national corporation. But even the most talented rookies have been exempt. They have lacked leverage. Until now.
In 2014, Andrew Wiggins was the No. 1 pick in the draft, and he was being shuffled away from autograph signings at the risk of a reporter asking what he thought of the idea he could be traded to the Timberwolves. This season, Boston traded the No. 1 pick, essentially the rights to Markelle Fultz, to Philadelphia. His botched Instagram post, wherein some long-forgotten social media manager forgot to replace "(city)" and "(team name)" with Philadelphia and the Sixers before posting a picture of him on draft night, was oddly poignant. He was somebody else's for the taking.
Could you imagine, on the other hand, a universe where Lonzo's Instagram drafts have such a structure? Was there ever a doubt that he was going to the Lakers? We are bearing witness to the first rookie who doesn't seem like a pawn in somebody else's game.
---
Lonzo cut his teeth in Chino Hills, on the crooked driveway in the backyard of their home, honing the janky jump-shot that's the source of so much existential dread. It will haunt the rest of the NBA, or it will haunt the Lakers. L.A. is home, but it's also where the family imagines its wildest dreams coming true.
"If the Lakers make the playoffs, he sells a million shoes," Vaccaro says. "What does that mean? That means this is what innovation is."
Name recognition is one thing. Turning that popularity into cash is another. Their reality TV show, Ball in the Family, has been picked up for a second season. Lonzo, who has dabbled in rapping since his youth, just released a track. Just this week, Big Baller Brand released an Emoji app, in case anybody thought this all wasn't already feeling a smidge too modern.
And this is where the true genius of the Big Baller Brand comes to bear. Even if (when) Lonzo struggles to run an intricate NBA offense and a not-so-talented team, Lavar will still be there to push the family name. His adherents will still be loyal.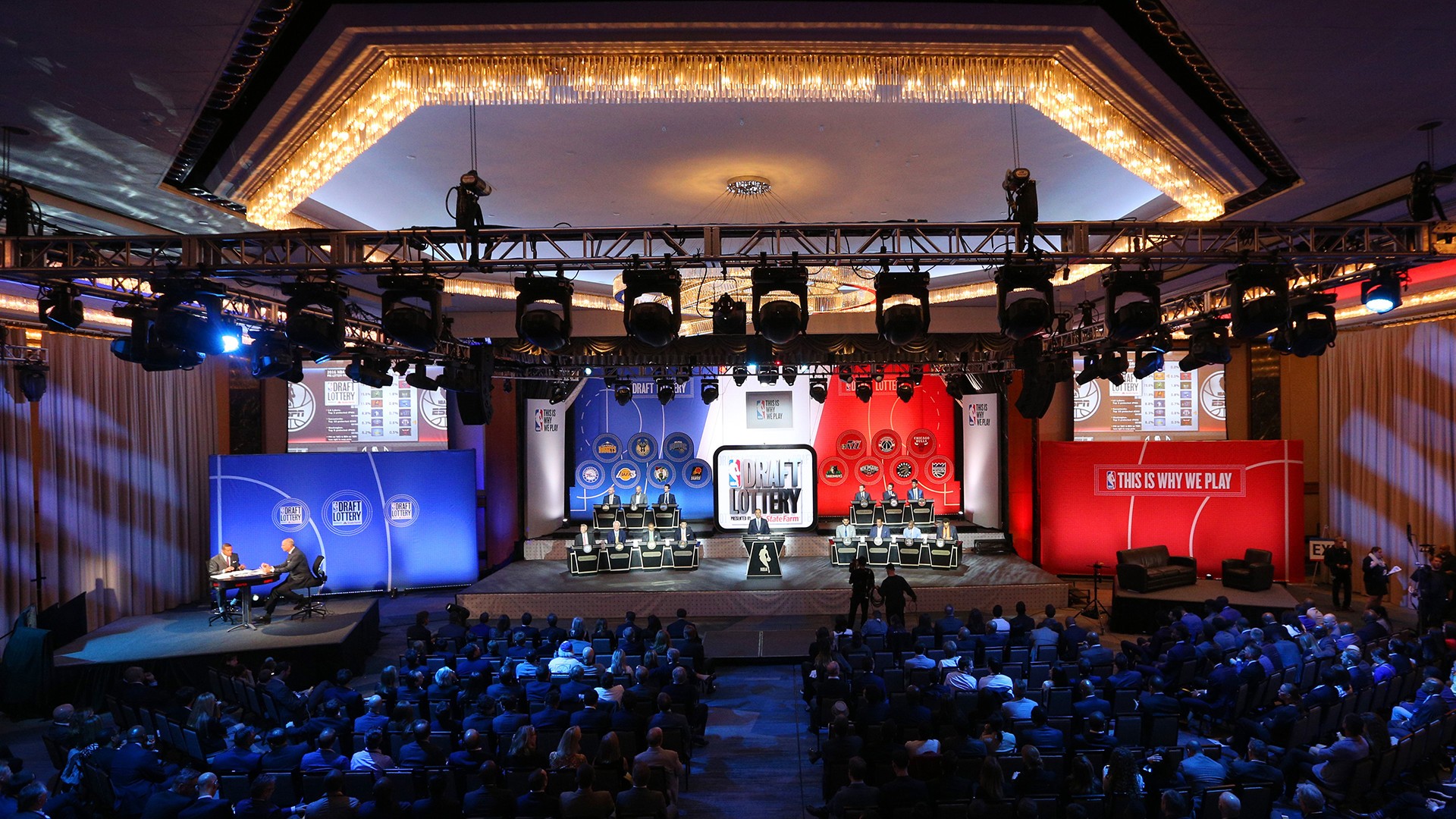 And, in the unlikely worst case scenario that Lonzo is not good, after a short career of being paid on potential, of taking a flier here and there, one can easily envision a scenario where he transitions smoothly into the most lucrative business in Hollywood—the one his dad is already in—celebrity for its own sake.
"He's got interest from people who don't give a damn, personally" says Vaccaro. "Lavar created a marketplace. He put a Tiffany's in a place where a store like Tiffany's never would have existed before. He created space where there was no space before, for his son."
Given the stronghold the Ball family has in Los Angeles, and the growing potency of the Big Baller Brand name, Lonzo Ball doesn't even have to live up to the hype. There are failsafes in place. There's LaMelo (and to hear them tell it, LiAngelo, who is not nearly as touted a prospect as his brothers).
They are going to be a part of our lives, for a long time.
But there's a difference between making the bet pay off and making so much money that it fundamentally changes the shoe industry, just as there's a difference between a rookie shoe deal and the 9-figure deals that follow them.
For generations," says Moore, Lonzo's business manager, "a lot of players fall into the mold of signing with Nike, Adidas, Under Armour. The way the basketball world is ran, you don't have anybody that's gonna tell you [BBB] is an option. It's an option that players always have that I think they should look at."
Tonight, a one-man million dollar industry will take the floor, lanky and nineteen, for the most glamorous franchise in the NBA. Everything he does out there for the Lakers will connect the man to the myth. We have awaited his arrival with bated breath, and we will watch dutifully because we think what Lonzo does will give us clarity about his family, about the Lakers, about the Big Baller Brand.
Through it all, the most pertinent question will continue to linger. What matters more: what we're watching, or that we're watching?