Every court appearance by the world's most notorious drug lord is an event.
Since his extradition from Mexico last January, Sinaloa cartel leader Joaquín "El Chapo" Guzmán has been held in extreme solitary confinement at a Manhattan jail known as "Little Gitmo." But Chapo faces charges in Brooklyn, so when he's due to appear in court, the Brooklyn Bridge is shut down while a convoy escorts him across the East River. Federal agents with body armor and automatic rifles are stationed outside the courthouse. Everyone entering the courtroom gets searched and put through metal detectors. Twice.
This is a man who escaped from two high-security prisons in Mexico, once by tunneling out through a shower floor. In the U.S., Chapo is subject to an array of "Special Administrative Measures," which ban him from meeting with anyone but his lawyers. He interacts with them through fortified glass in a specially designed meeting room. When he shows up in court, he grins and waves to his wife, a former beauty queen in Mexico, in the courtroom audience with their two young daughters. Journalists and sketch artists occupy the jury box, an arrangement that will last until the real show starts in September, when his trial begins.
This is the scene that will unfold Thursday, when Chapo returns to court for yet another pretrial hearing to discuss issues related to evidence and the jury. It will be the next step toward a likely life sentence for drug and money laundering crimes.
To make sure Chapo stays locked up — and those involved in the trial stay alive — U.S. District Court Judge Brian Cogan has sided with the government in a series of rulings that Chapo's lawyers argue deprive their client of the due process rights a normal defendant would receive. The tight jail security makes reviewing thousands of pages of evidence nearly impossible; the defense will not know the names of key witnesses until the trial is underway; and the jurors who will ultimately decide Chapo's fate will remain anonymous and under armed guard.
Read more: El Chapo's trial was just postponed until September 2018
Chapo's attorneys say the system is being overwhelmingly — and unfairly — stacked against him, depriving the notorious drug kingpin of his constitutional rights. But legal experts say the case is becoming bigger than that of Chapo's guilt or innocence. It's about whether the U.S. system can fairly apply justice to an international figure like Chapo, and whether he is entitled to the same constitutional rights every other person has when they face federal criminal charges in the U.S.
"This is a circus — that's all this is, a three-ring circus," said Jeffrey Lichtman, a high-powered Manhattan defense attorney best known for winning an acquittal for mob boss John Gotti Jr. Lichtman doesn't officially represent Chapo yet but has been meeting with him regularly. "It's becoming a march toward an inquisition just to get the conviction on him. That's all this is about, that's all this ever was about in America, was just to get this show trial over so we can say that we convicted Chapo and ensure that he'll die in prison."
American justice on trial
None of this is to say Chapo isn't an extremely dangerous man. In court filings, prosecutors have argued that he is a flight risk with an army of hitmen at his disposal to rub out jurors and witnesses. It's not a difficult case to make, considering his history of jailbreaks and the fact that he's suspected of ordering thousands of murders during his decades at the top of Mexico's most powerful and brutal drug cartel. Still, Chapo's defenders argue that his case is a test of the American justice system and the government is failing.
"He was extradited, I think in part, because the Mexican government knew they didn't have or believed they didn't have the legal culture to hold him and convict him," said Michael Schneider, a court-appointed attorney with the Federal Defenders of New York who represented Chapo until August, when private counsel took over the job. "To bring him here and deny him everybody else's due process rights, we're saying we don't have it either."
A spokesman for the U.S. Attorney's Office for the Eastern District of New York declined to comment on the case, saying the court documents speak for themselves.
Most recently, prosecutors successfully argued for an anonymous and partially sequestered jury, warning the judge that Chapo has "employed armed guards and assassins who engaged in murders, assaults, kidnappings, and torture" against potential witnesses." In granting the request, Judge Cogan, who has a white-sideburns-and-mustache combo that makes him look a bit like a Civil War general presiding on the bench, wrote that prosecutors presented "strong and credible reasons to believe that the jury needs protection."
Read more: El Chapo's judge is trying to keep witnesses alive long enough to testify
Chapo's lead attorney, Eduardo Balarezo, vigorously protested the decision, going so far as to file a "motion to reconsider" after Cogan had already made up his mind. The problem, he argued, is twofold: Not only is the defense blocked from knowing the identities of jurors, which prevents research on whether they have preconceived opinions on the case, such as a Facebook post commenting that Chapo deserves the death penalty, sequestration also means jurors will be brought to court every day by armed guards, which might lead them to believe the defendant is the kind of guy who could have them killed.
On Tuesday, Balarezo filed another request asking Cogan to compel the prosecution to disclose whether they plan to tell the jury that Chapo has ordered or committed murders. He's not charged with any violent crimes while prosecutors have repeatedly referenced his propensity for violence, and Balarezo said they have "provided virtually no evidence of any homicides or violent acts."
It's hardly unusual for defense attorneys to gripe about the unfairness of the system on behalf of their client, but even impartial observers who spoke to VICE News about the case expressed concern that the deck is being stacked against Chapo. Suja Thomas, a professor at the University of Illinois College of Law who specializes in jury provisions and criminal procedure, said anonymous juries are inherently problematic and usually unnecessary, unless there's proof the defendant has threatened or attempted to influence jurors.
"The Constitution tells us we have a presumption of innocence. I think everything about this goes against that," Thomas said after reading up on Chapo's case. She added: "There's no way this can be an impartial jury under these circumstances."
Anonymous juries are a relatively new thing, dating back to the 1977 trial of New York heroin kingpin Leroy "Nicky" Barnes, but they've become increasingly common in recent years. Perhaps the most extreme example came in the 2004 trial of a Washington, D.C., drug gang called "Murder Inc.," when the jury was both anonymous and surrounded by bulletproof glass. The Supreme Court has never ruled on the constitutionality of anonymous juries and extreme courtroom security measures.
Chapo's prosecutors cited his long history of corrupting Mexican government officials and assassinating anyone who opposes him. They also pointed to a Los Angeles Times article from January 2017 about a YouTube video posted by California prison inmates pledging loyalty to Chapo and offering to help him escape. "Everything is ready for you," one says. "What you say is the law. Here you have more than 3,500 soldiers. "
Balarezo noted that the video, since removed from YouTube, was filmed at a prison operated by a federal contractor that houses around 2,000 minimum-security inmates. The clear exaggeration prompted Chapo's attorney to tell the judge that "the defense views the video as nothing short of a bad joke" that should not be seriously considered by this Court."
Michelle Gelernt, another former public defender for Chapo, who is no longer involved in the case, expressed similar frustration. "It's a bunch of knuckleheads posturing in a jail," she said. "The idea that something like this could be used to justify an anonymous jury is nonsense."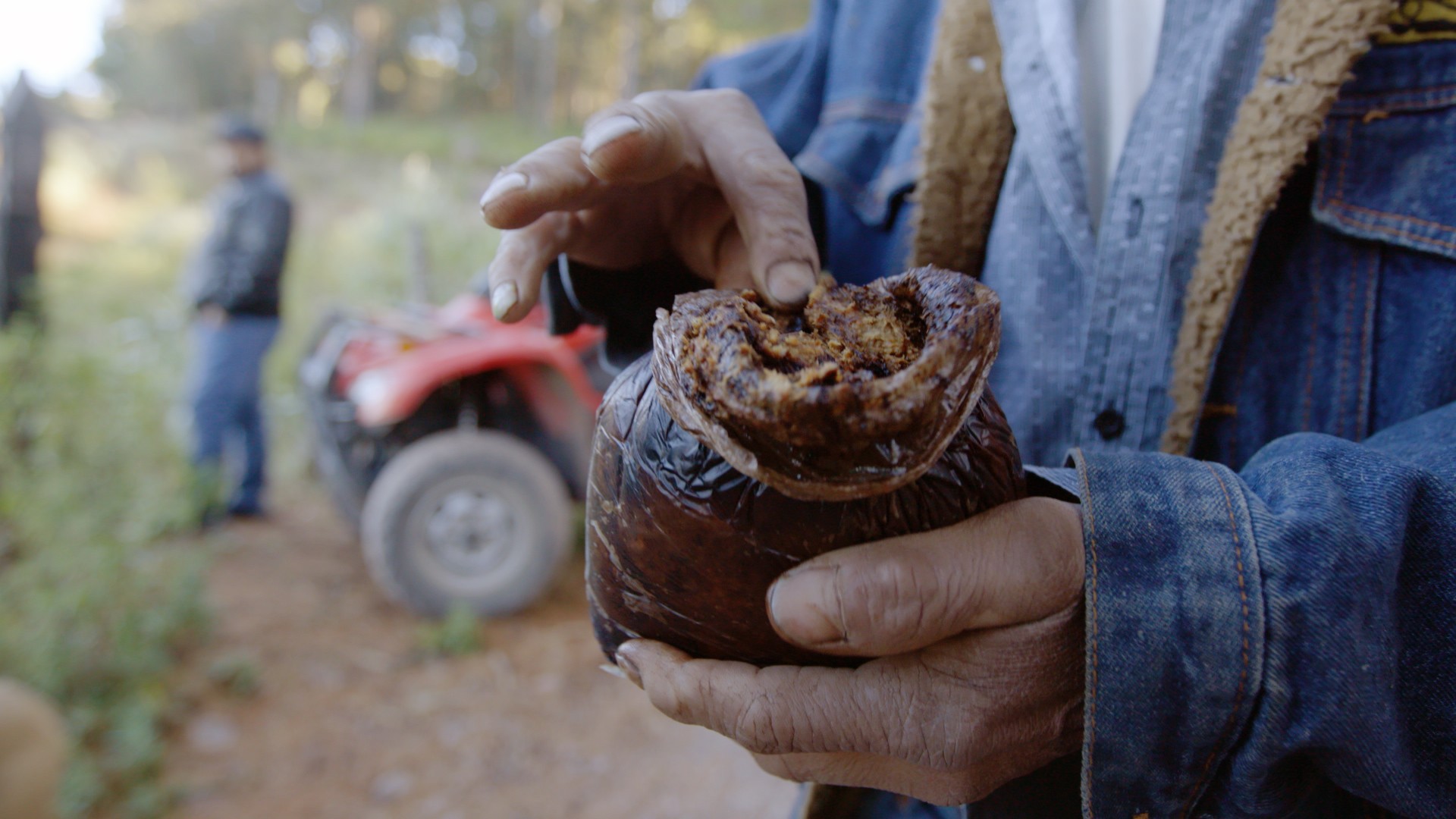 Chapo's defenders have also been chagrined by Cogan's decision to let prosecutors keep the names and past statements of key witnesses secret until the trial is already underway. In most cases, defense attorneys receive such evidence in advance, which allows them to probe for inconsistencies and prepare questions that could discredit the witness in the eyes of the jury. Prosecutors have handed over troves of evidence — tens of thousands of pages and hours of wiretap audio recordings — but successfully argued that the most sensitive witnesses would be in grave peril if identified ahead of testifying. Some information has also been kept secret from the defense, possibly because it involves classified information collected from the National Security Agency or another intelligence agency.
Prosecutors have assured Cogan that the amount of withheld material will be limited, but the defense still faces a situation that Schneider called "untenable" and "preposterous." Prosecutors have laid out a sweeping case, that traces Chapo's rise from lowly marijuana farmer to all-powerful and ruthless cartel kingpin, but his former public defenders are questioning whether they actually have the goods. Many of the witnesses are likely to be other ex-Sinaloa cartel members and Colombian narcos who have been extradited to the U.S in recent years and are testifying in exchange for leniency or reduced sentences.
"It raises the question: Are there real inconsistencies in what they've said and that's why the government is holding back?" Schneider said. "Are there things that if somebody has time to pore over statements to authorities and prior testimony around the country, would it show they're not reliable? It's really this way to prevent a defense lawyer from discovering those inconsistencies and do a meaningful cross-examination."
Once again, independent experts say the defense has good reason to be upset. Ronald Wright, a criminal justice scholar at the Wake Forest University School of Law, called the restrictions on witness statements "extremely unusual" and could, when combined with other factors, eventually be grounds for a long-shot appeal if — or when — Chapo convicted.
"We've got a set of normal practices, and we have them because we think they produce a fair trial," Wright said. "There's just a lot of them that have been modified in some way for this trial, and not for crazy reasons —you understand why — but the list of special situations is a pretty long one here."
Of course, not everyone is sympathetic to Chapo's plight. There's a compelling case to be made that prosecuting the infamous leader of the world's most powerful drug trafficking organization requires special security measures. Ken Magidson, a former U.S. attorney for the Southern District of Texas who prosecuted several high-profile drug kingpins, including Gulf Cartel godfather Juan Garcia Abrego, put it this way: "The question is always being asked: Why don't you bring in the people who are really responsible, why do you bring in the small fries? Well, here you go, this is the guy."
Magidson, who is now retired, also noted that defense attorneys should be expected to grumble about an uneven playing field. "It's common in every case for the defense to say we don't have enough time, we don't have enough space, we don't have enough everything," he said. "The judge has to make sure you have sufficient time to review the evidence, but eventually the case has to go to trial, we have to move this puppy."
In other words, the show must go on. Chapo's trial has already been postponed once, with the proceedings initially slated to begin in April, and his legal team is worried about a prolonged stay in the 10-South wing of the Metropolitan Correctional Center, a federal jail in Lower Manhattan that has previously been used to house mob bosses and terrorism suspects. Chapo's "Special Administrative Measures," or SAMs, leave him confined to his solitary cell for most of the day and restrict his communications with the outside world.
"I don't know if there's ever been a case like Mr. Guzman's," Schneider said. "There's nothing comparable, except for maybe terrorists in [attracting] public sentiment or attention, but even those guys are in Guantanamo. It would be like if they brought [9/11 mastermind] Khalid Sheikh Mohammed here for a trial. I don't really talk in hyperbole, but I don't think anybody has ever been treated like this."
The SAMs have been the primary focus of the pretrial wrangling. The lawyers aren't allowed to have "contact visits" with Chapo, which means they meet in a small room divided by a glass barrier. The defense won a minor victory when Judge Cogan ordered the Bureau of Prisons to modify the room to have a drawer installed in the barrier so that they could pass documents back and forth to Chapo, but the lawyers say it's not enough and they're still having trouble reviewing all the evidence in the case.
Read more: El Chapo's lawyers say they are "insufficiently funded"
There's also the issue of Chapo's legal representation. The purported billionaire was initially assigned public defenders and it took months for him to hire private counsel because the government has threatened to seize any money he might use to pay his lawyers. The judge has declined to intervene and prohibit such a move, which would be part of the Justice Department's attempt to seize $14 billion from Chapo, the estimated value of the drugs he has smuggled into the U.S. over the years.
Balarezo, who previously defended Mexican drug lord and Chapo rival Alfredo Beltrán Leyva, was the first to sign on to the case, and he has since been joined by William Purpura, a revered criminal defense attorney from Baltimore. But other attorneys that Chapo had hoped to recruit, including Lichtman, are still wary of getting involved. He said the jail restrictions are affecting the 60-year-old's mental health and making it impossible for him to review evidence. He called the legal proceedings thus far "a sham" and said it's a "complete and utter farce" to think Chapo is capable of assisting in his defense.
"I understand the judge is doing what he feels he has to do," Lichtman said. "I totally get it, but my view is don't bring someone to America for a trial if you're not going to allow him his constitutional right to defend himself."
But Lichtman made it clear he's not giving up just yet. He likes his odds with a Brooklyn jury — even if the jurors are anonymous.
"I don't care what the government is doing right now and what they think they're getting away with," he said. "Just give me an opportunity to speak to 12 Brooklyn jurors, and as far as I'm concerned, we've got half a chance."
Cover: Photo illustration by Michael Deal.