Illustration via Sean Hutchinson.
Clarkston, Georgia is a city of under 10,000 in DeKalb County, on the outer edge of Atlanta. It's not exactly the type of place you'd expect to be first in line embracing renewable energy, or have one of the most diverse populations in the country. But given a recent influx of refugees and an energetic young mayor, what's happening in Clarkston is a dynamic intersection of big picture issues playing out in the petri dish of a small town. In Miami in mid-June, hundreds of mayors from across America gathered for the annual US Conference of Mayors. At the top of the group's agenda, which represents 1400+ top city brass from all political parties, was addressing the climate change crisis with the common goal of moving individual communities to run on 100 percent renewable energy. The mayors passed a major resolution solidifying support for renewable energy, which is a big win for anyone concerned about the well-being of this planet. While at the conference, VICE Impact got the chance to chat with Mayor Ted Terry of Clarkston, Georgia, one of several mayors to pledge their support to the Sierra Club's Mayors for 100 Campaign.
Nick Carter: Clarkston has a notable refugee population. What's the relationship between climate refugees, particularly how it relates to your town?
Ted Terry: Clarkston is known as the most ethnically diverse square mile in America -- 40 different nationalities, 60 different languages. We're the Ellis Island of the South. One of the common denominators amongst a lot of these groups is that these people are refugees because of climate-induced disasters, droughts, and famines cause tensions in every part of the world. The Syrian refugees that I'm familiar with talk of a time when the water flowed, and the farms and the crops and the cattle were thriving. In the last 5 years they've suffered from one of the worst droughts they've ever had.
So, as a climate mayor, and as a city that wants to move to 100 percent clean energy, we know that if we can reduce our greenhouse gas emissions, if we can stop getting to that 2 degree celsius scenario, then we can help mitigate a lot of these disasters that are happening now and could happen in the future.
When it comes to the campaign to get more US cities to commit to renewable energy, and the challenges affecting refugees in your city and elsewhere, what do you see as some of the immediate next steps?
Clarkston has been receiving a lot of refugees from Muslim countries, so there's this really interesting movement of Green Muslims. Basically their argument is: places like Iraq, Afghanistan, Syria, Sudan, Ethiopia, Somalia, and Malaysia, they're suffering from climate change, and their argument is that a predominantly high number of Muslim people are being affected by climate change. So if we want to reduce terrorism, if we want to reduce conflicts in those regions, then we've got to fight climate change, we've got to take steps to reduce our greenhouse gas emissions. There's a movement in America, and we're working on it in Georgia, to really get the Muslim community to join with the larger environmental and clean energy sector to push for these goals.
If all the mayors at the US Conference of Mayors had made their commitments to 100 percent clean energy, America would meet and exceed the Paris climate accords on their own. So we don't even need the federal government.
If you look at the Department of Defense, they've talked about climate change as being a severe national security threat for America. Almost all the military bases in Georgia have micro grids and large solar grids on site, and if the military, intelligence officials, mayors, governors, and politicians all over the country are saying that America should be a leader in stopping climate change and in clean energy, then that's showing that there's a large amount of political will and grassroots will that wants our country to take action.
The White House is not taking action to usher in a clean energy economy that we know can create millions of jobs across the country. But local mayors and local politicians can act now, and so that's what we're doing. Locally in Georgia, we're looking for good paying jobs for our residents. Wind turbine technicians, weatherization experts, solar panel installer, component manufacturers: these are the future jobs that pay more than minimum wage closer to a living wage.
---
Check out more videos from VICE: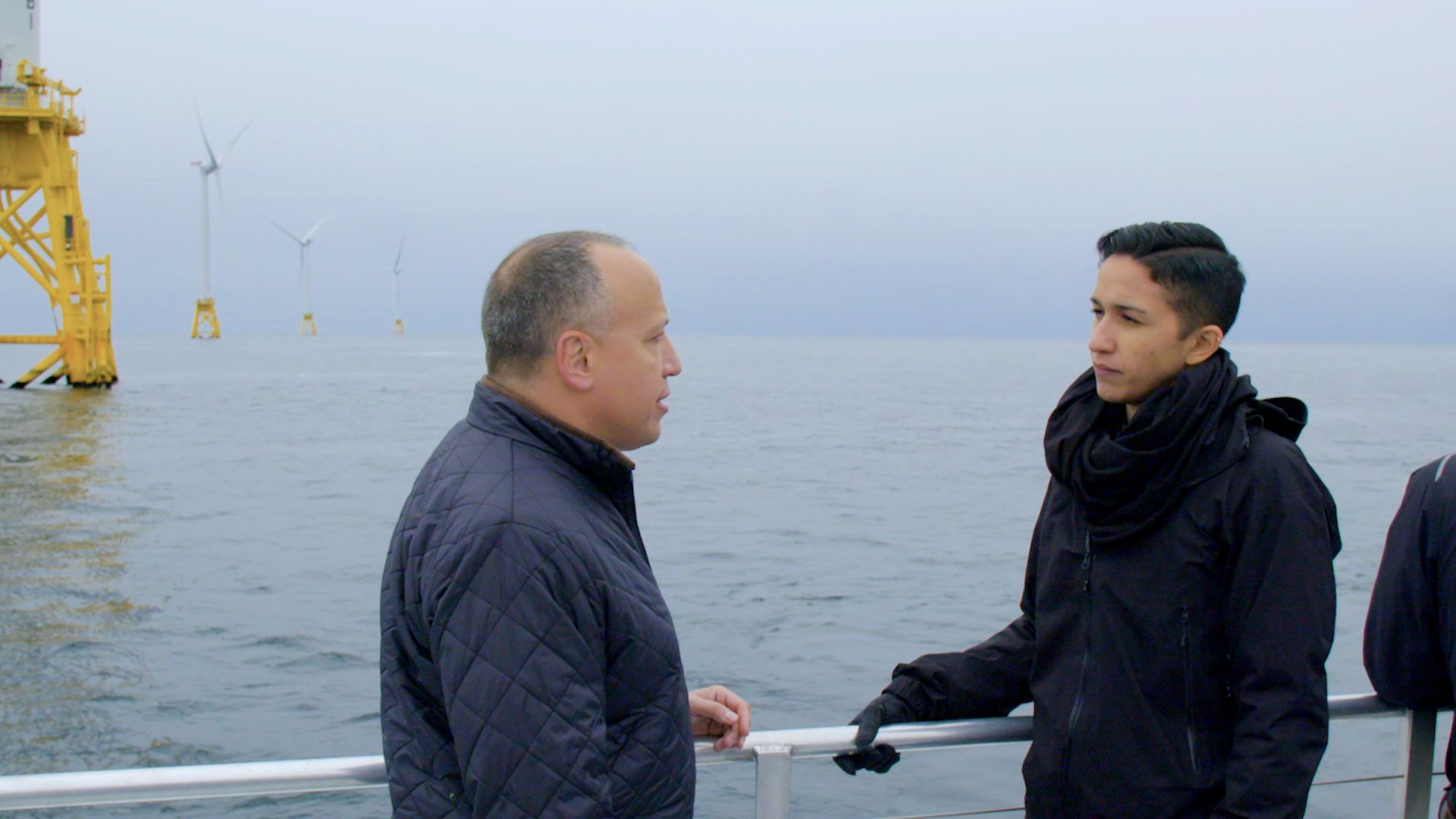 ---
Where do you see the role of local activism in this day and age?
Where the federal government will not act, local counties, cities, school boards, and even states can act and can make steps towards meeting our Paris climate commitments. If all the mayors at the US Conference of Mayors had made their commitments to 100 percent clean energy, America would meet and exceed the Paris climate accords on their own. So we don't even need the federal government.
We want communities of color, low-income communities, communities that have particular faiths, to come together and to have that common goal and focus of cleaner air, cleaner water, and healthier communities, less asthma attacks and less wars, and less severe droughts and less severe flooding. These are all goals that regardless of your partisanship, or your religion, that most people can get behind.
READ MORE: 100 Percent Clean Energy Works for These Three Cities, and For All
Most people don't think of your neck of the woods as a bastion of progressive liberalism, but you seem to be accomplishing a lot. What has your experience showed you about the state of American politics right now?
Clarkston's in metro Atlanta. It's kind of a liberal area, but Georgia as a whole is a very conservative state. We just had a special election where over $50 million was spent, and a Republican still won. But I think what we're seeing in the business community is this concept of energy freedom and independence.
Georgia doesn't have coal mines, we don't have fracking wells, and we don't have oil rigs. But we do have a lot of sun, we have a lot of wind, and a lot of land. So Georgia's natural resource happens to be clean energy. If we can harness that we can not only power ourselves in the future, but we also create hundreds of thousands of new jobs.
Is that what's next?
I'm reaching out to other mayors around Georgia to get their cities to commit to the 100 percent clean energy goal as well. If we can create that ground swell, that demand for future clean energy for electric buses, for electric vehicle infrastructure, for energy efficiency, for wind and for solar, then we can create a movement not only at the federal and state level but also just from the utility companies. Then we'll prove that there is a demand for this clean energy.
My encompassing call-to-action is to think about your world and your community and your society not as a transactional one election here one election there, but it's got to be transformative, movement building. We know that in order to achieve the community, the world and society that we want to live in, we have to be intentional with people to build these relationships.
Interested in getting involved? Here's how you can encourage your mayor to make a difference.
This interview has been edited for brevity and clarity.