ICE agents raid a house in California in 2006. Photo by Robert Nickelsberg/Getty
A recent raid on a central New York dairy farm by agents from Immigration and Customs Enforcement (ICE), has sparked a national conversation around immigration enforcement and the Fourth Amendment. On April 18, according to farm owner John Collins, agents in street clothes stormed the farm, grabbed a Guatemalan worker named Marcial de Leon-Aguilar, arrested him, then threw Collin's cell phone away and handcuffed him when the farm owner asked to see their warrant and tried to take photos. ICE charged de Leon-Aguilar with felony reentry, a crime that can carry a sentence of up to ten years in federal prison.
The incident in the town of Rome became national news, not least because officers from ICE's Enforcement Removal Operations division (ERO) entered the property without a warrant and manhandled Collins. To critics, the behavior of agents at the farm in Rome show that under the Trump administration ICE doesn't feel its bound by the protections against unlawful search and seizure afforded by the Fourth Amendment—possibly because those protections don't matter in civil deportation proceedings.
"ICE is just doing whatever they want to do to remove people," said Dan Canon, a civil rights attorney and Democratic candidate for US Congress in Indiana.
Agents were within their rights to be on the farm and did not need a warrant, ICE spokesperson Khaalid Walls told me in an email. The agency said that its actions were justified because de Leon-Aguilar's wife Virginia, who is enrolled in the Alternatives to Detention program, which allows her to stay out of immigration detention while she goes through immigration court proceedings, had missed a number of appointments.
"After having missed several scheduled reporting dates," said Walls, "the resident was deemed to be out of compliance with the terms of the program, necessitating a home visit, which does not require a judicial warrant."
That account of the de Leon-Aguilar family's behavior doesn't sound right to Rebecca Fuentes, an organizer with the Workers' Center of Central New York, an immigrant rights group. According to Fuentes, who is working with the family, the de Leon-Aguilars did everything they had to to make appointments with ICE, including paying more than $750 for a taxi from Rome to New York City when there was no other option to get Virginia to the meeting. That account was confirmed by Collins in an interview recorded by Syracuse immigration activist Lillian Jeng-Wheeler on April 18, the day after the raid. Collins also told Jeng-Wheeler that he took Virginia to meetings himself when needed.
If Virginia did miss any appointments, it's not clear that that would mean ICE agents didn't need a warrant. (That question is likely to be decided by a judge.) But politicians in the state capital of Albany have been paying attention. Within a week, Collins was at a press conference with Governor Andrew Cuomo, who announced he was issuing an official letter warning ICE to cease and desist its aggressive tactics and to direct ICE agents "operating in New York to follow the clear constitutional requirements attendant to searches and arrests."
Cuomo wasn't the state's only prominent Democrat to cry foul—"ICE officers should not be allowed to raid private property without a warrant," Senator Kirsten Gillibrand wrote on Twitter—but his letter was notable for how aggressive it was. He called the Rome raid "unconstitutional conduct" and proclaimed, "In New York, the guarantees of the Constitution actually mean something."
---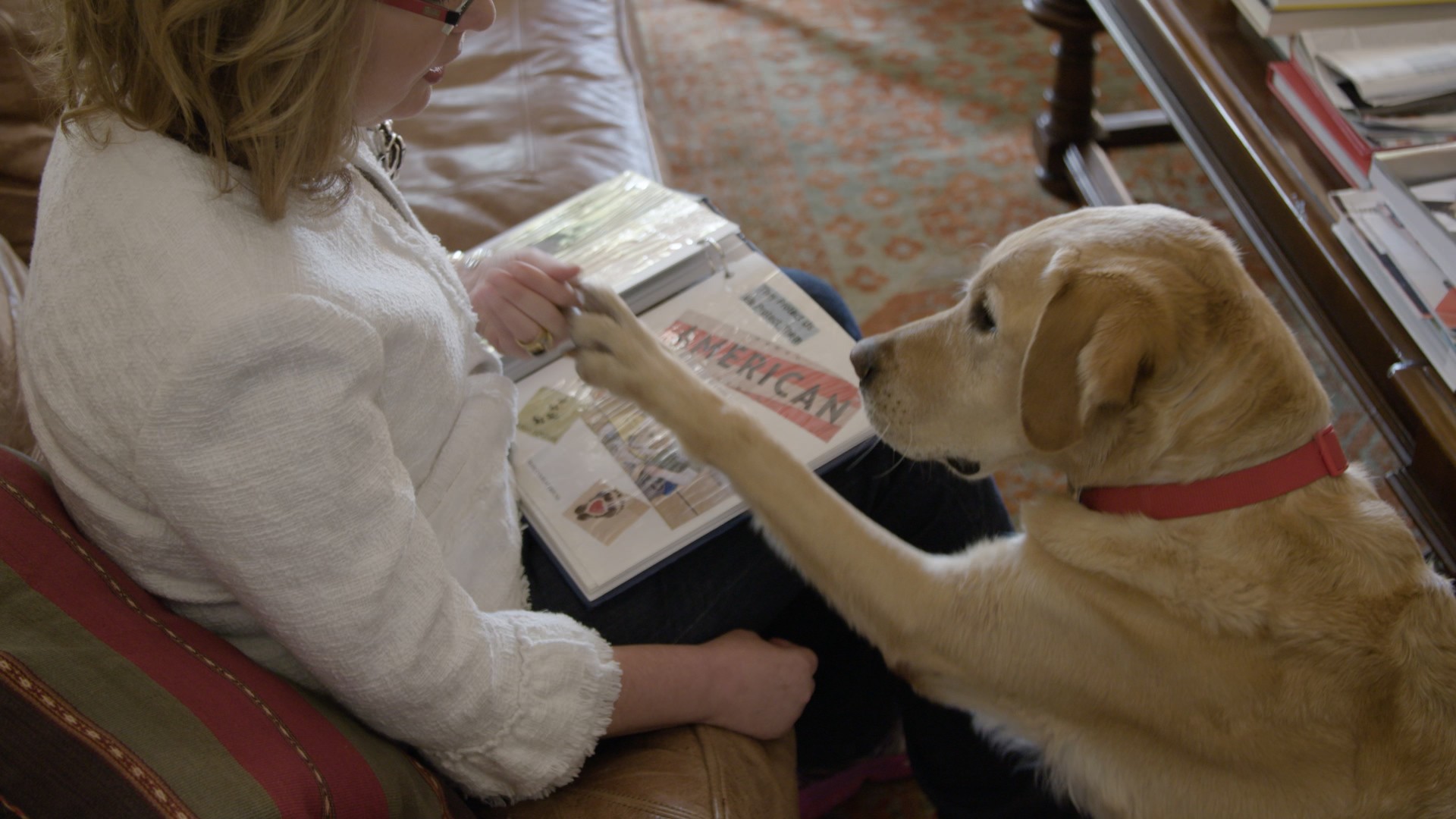 ---
Cuomo's letter provoked a heated response from ICE.
"The Governor's comments were inaccurate and an insult to ICE's sworn law enforcement officers who conduct their lawful mission professionally and with integrity," ICE Deputy Director Thomas Homan said in a statement. Homan added that his officers would continue their work "fulfilling our agency's congressionally mandated mission of enforcing federal law."
Critics argue that ICE agents should be adhering to the Fourth Amendment when they arrest suspects—and they're backed up by a 2012 training manual for officers in the agency's Homeland Security Investigations (HSI) division. HSI agents' duties do not include deportation arrests, but they often assist with ERO investigations of undocumented persons. The documents in the manual's "On the Job Training" handbook, which were reviewed by VICE and published Friday by the independent media outlet Unicorn Riot, show that HSI required agents be familiar with detention procedures—including search and seizure policies around Fourth Amendment protections and warning of rights to undocumented people—before going into the field.
The manual was superseded by materials in a 2016 version of the handbook, which has not been released, though the table of contents were published by Government Attic in January. The 2012 manual is still important, because it shows the parameters of how ICE agents operate and how one of the most empowered agencies of the last two administrations uses its power to detain suspected undocumented immigrants. In an email, ICE spokesperson Walls confirmed the validity of the manual but declined to comment on the content, citing the fact that the documents were not meant for public consumption. "Internal training materials are law-enforcement sensitive, not publicly available, and we're therefore not prepared to comment," said Walls.
The handbook includes clear parameters and regulations for the investigation and arrest of undocumented people in the US. In particular, Section 7 of Objective 10, "Search, Arrest, and Detention," requires agents have the "ability to execute a search warrant" and Section 7 of Objective 14, "Processing an Alien for Removal," requires a thorough understanding of "the appropriate notifications of rights" of undocumented persons. At least as recently as 2012 ICE agents in HSI were required to be fluent in the legal protections enjoyed by their targets—a fluency that was required of ERO agents training as well as recently as 2015. The agents involved in the Rome raid, critics say, didn't demonstrate such fluency.
"ICE cannot just march onto someone's property and tear apart a family without getting a warrant," said Yusuf Abdul-Qadir, the director of the New York Civil Liberties Union's central New York chapter, in a statement provided to me on Wednesday. "This aggressive raid sends an alarming message about the disregard for basic rights by immigration officials."
In ICE's criminal complaint against de Leon-Aguilar, deportation officer William Saunders describes how de Leon-Aguilar fled from the agents when they identified themselves, leaving the officers no choice but to restrain the farmworker. The agents knew who de Leon-Aguilar was, Saunders said, because they had his photograph and information as a known associate of his wife.
Fuentes disputed the account of ICE officers that de Leon-Aguilar fled because he thought that he could be detained for immigration violations. "They were wearing civilian clothes in unmarked cars," said Fuentes. "If I'm a worker and someone comes to my workplace, with weapons and no identification, I'd be very scared too."
ICE Deputy Director Homan, in his statement, categorized the Rome arrest of de Leon-Aguilar as lawful and de Leon-Aguilar as "a three-time prior deportee who has felony criminal convictions for reckless aggravated assault and illegal re-entry—also a felony." Those charges were confirmed in ICE's criminal complaint against de Leon-Aguilar filed on April 18.
For now, de Leon-Aguilar is only facing criminal charges related to his illegal reentry into the US based on his previous deportations. When someone is found to be in the country illegally and removed, they can be federally prosecuted if they arrive in the country illegally again.
"Unlawful reentry is a violation of federal statute," said Carmen Ortiz, a former US attorney in Massachusetts. "Usually, the way these cases come up is when an illegal immigrant is caught committing another crime."
Ortiz explained that those crimes could be as minor as a traffic violation, but once an undocumented immigrant is run through the system the violations become apparent to law enforcement, triggering criminal or civil immigration proceedings.
"This search was illegal, it violated the Fourth Amendment, and the criminal charges are likely to be thrown out," Canon said. "But who cares? They'll send him back to Guatemala anyway."
If ICE overstepped its authority by not using a warrant to access Collins's farm, de Leon-Aguilar's criminal charges could be dismissed. But the dismissal wouldn't preclude civil immigration proceedings as those proceedings are a civil matter, Indiana lawyer Canon told me. Defendants in immigration cases don't have a right to a lawyer and, importantly, the circumstances of their arrest are irrelevant to the case.
"Practically speaking, there's nothing you can do when you get sucked into the immigration and detention system," said Canon. "There's nobody there to protect you, there's no guarantee of a lawyer."
Canon doesn't think that those charges are the end goal for the federal government, Rather, Canon said, the main goal is deportation. And that goal won't be hindered by Fourth Amendment violations, said Canon.
"Traditional law enforcement doesn't want to have the 'fruit of the poisoned tree,' their evidence thrown out because of these violations," Canon explained. "These guys don't care about that."
ICE's mission, Canon continued, is "getting people out of the country." No Fourth Amendment complaint will change the civil case, because even if the criminal charges are thrown out, the mechanism of deportation is already in motion for de Leon Aguilar.
"This search was illegal, it violated the Fourth Amendment, and the criminal charges are likely to be thrown out," Canon said. "But who cares? They'll send him back to Guatemala anyway."
Correction: An earlier version of this piece misstated the amount of money Virginia's cab ride to New York City cost and the date of the interview Collins did with Jeng-Wheeler. Sign up for our newsletter to get the best of VICE delivered to your inbox daily.
Eoin Higgins is a writer and historian from western Massachusetts. Follow him on Twitter.