The Trump administration's latest attempt to block undocumented, pregnant teenagers from getting abortions originally seemed destined for the Supreme Court.
Instead, the case unraveled in a matter of hours Tuesday, leaving both sides walking away with losses. The Trump administration failed to block the abortions, part of its ultimate goal of preventing undocumented teens from having them in U.S. government custody. The ACLU lost a chance at a win that could set a precedent and assure that future Jane Does in immigration detention would be able to get the procedure.
"We are pleased that these two young women are able to finally get the care they need. But the government's policy is still in place," conceded Brigitte Amiri, a senior staff attorney with the ACLU Reproductive Freedom Project, in a statement. "These two cases show how the government continues to abuse its power by denying abortion access."
Jane Roe and Jane Poe — as the pair are known in court documents — filed the Trump administration Friday alleging that the Office of Refugee Resettlement from trying to stop them from getting an abortion. The office oversees all minors who enter the United States without authorization.
According to the ACLU, though, these so-called "Janes" are just the tip of the iceberg.
READ: Undocumented teen can get abortion asap, judge says in reversal of ruling
Another teen also sued the Trump administration over its refusal to let her get an abortion back in October, and she won. Between October 2016 and September 2017, 420 pregnant minors also ended up in the custody of the Office of Refugee Resettlement last fiscal year, according to court filings by the Trump administration. Eighteen of those minors requested an abortion, and 11 received one. (Five withdrew their request for one, and two left the office's custody.)
A spokesperson for the Health and Human Services' Administration for Children and Families couldn't say how many of those abortions took place under the office's new head, Scott Lloyd, who took over in March and is personally opposed to Roe v. Wade. But the ACLU alleges that that the office is now trying to stop those minors from accessing abortion, thanks to a new policy mandating that Lloyd sign off on all major medical care.
That policy, the ACLU wrote in a court document, "grants ORR a veto power over a minor's abortion decision, erects numerous hurdles to a minor's ability to obtain unbiased counseling about pregnancy options and prompt pregnancy dating, regardless of whether they will ultimately decide to terminate or carry to term their pregnancy, and imposes significant hurdles."
Emails obtained by VICE News indicate that the office is also going above and beyond when it comes to convincing teens not to get abortions: Lloyd apparently met with one teenager in custody who was considering ending her pregnancy, and later asked that the office get her a better mattress and bananas in order to improve her spirits.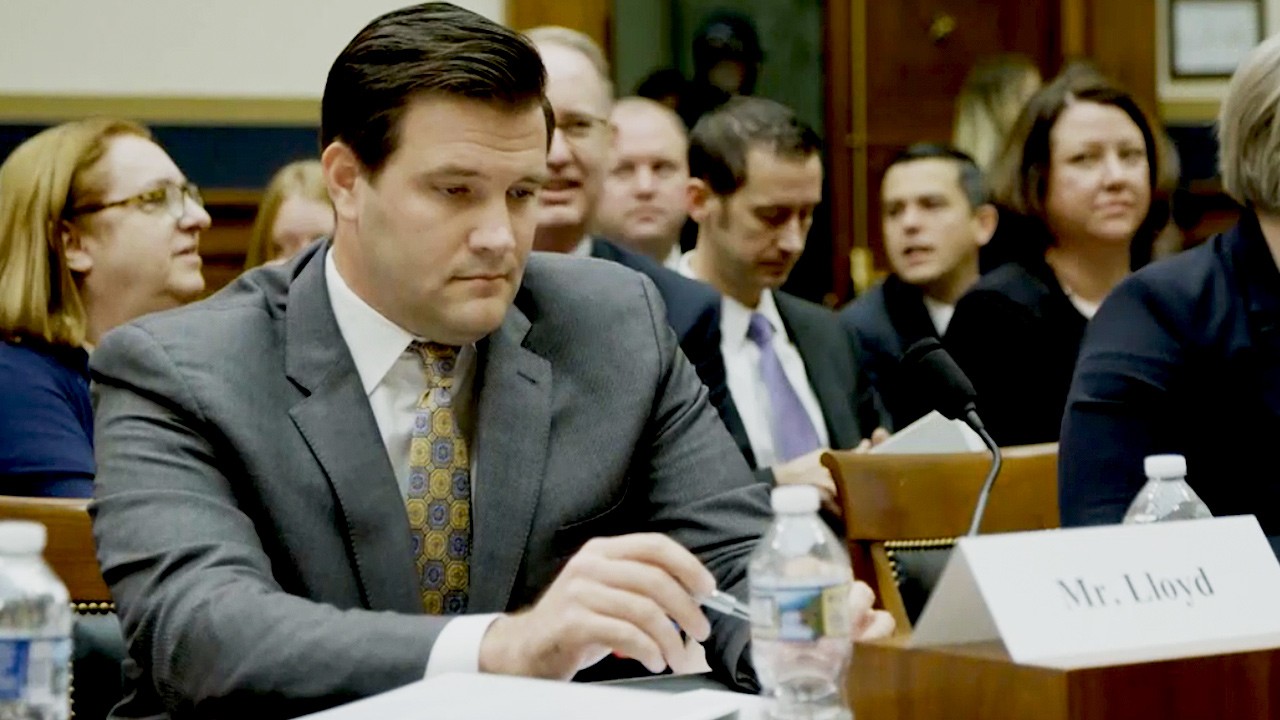 In court filings, the Trump administration argues that allowing any minors in its custody to receive abortions is tantamount to "facilitating" it.
"The government has strong and constitutionally legitimate interests in promoting its interest in life, in refusing to facilitate abortion, and in not providing incentives for pregnant minors to illegally cross the border to obtain elective abortions while in federal custody," Justice Department lawyers wrote.
After U.S. District Judge Tanya Chutkan ruled Monday that the Trump administration had to allow Poe and Roe to get abortions, the government decided not to ask to the judge to hold off on Poe's abortion. (At 22 weeks pregnant, Poe is quickly nearing the legal cutoff to get an abortion, her lawyers said.)
The administration did initially ask the judge to hold off on Roe's abortion for at least two weeks. However, a Tuesday court motion revealed that she is not 17 years old, but 19. As a legal adult, lawyers for the administration pointed out, Roe should be in the custody of the Department of Homeland Security — not the Office of Refugee Resettlement.
On its surface, this revelation was a loss for the Trump administration. It no longer had any choice but to let Roe get an abortion; detained pregnant women able to seek abortions under Immigration and Customs Enforcement guidelines.
Yet this also deprived the ACLU of the chance to run Roe's case up the judicial chain of command and potentially end Lloyd's policy. A Supreme Court ruling could have ensured that detained minors who want abortions in the future wouldn't need to sit through a legal battle.
The ACLU is now attempting to file a class action lawsuit on the issue involving Doe, the first minor to take the Trump administration to court over her ability to get an abortion.
That lawsuit's certification may depend on the contents of one document: a so-called "decision document" that outlines how Lloyd decided that Poe shouldn't receive an abortion. Throughout Tuesday, the ACLU kept pressuring the Trump administration to release it, arguing that it would reveal "highly relevant information about Defendants' challenged policy that ought promptly to be made public."
But since both Poe and Roe are free to get abortions, lawyers for the Trump administration argue, the whole case is now over and there's no need to rush the document's release.
"Because the government intends to soon dismiss its appeal, we respectfully submit that the district court should be permitted to address issues relating to the public release of the sealed document in the ordinary course, and that this Court should not order the document's release in the first instance," administration lawyers wrote in court records filed late Tuesday night.
The district court has already asked the Trump administration to release publicly release the sealed document, multiple times.